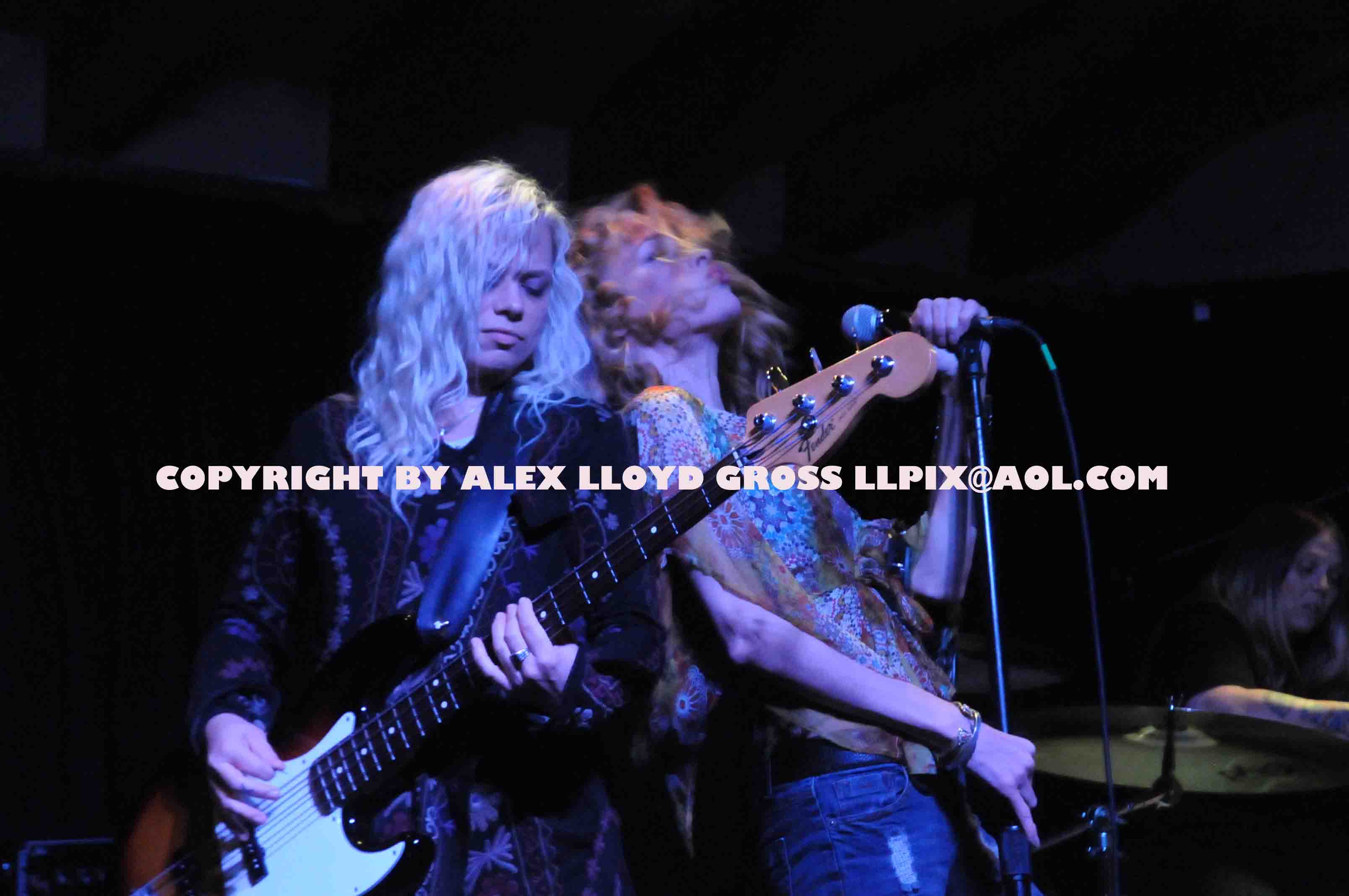 Alex Lloyd Gross
Lez Zeppelin to make return trip to Havana New Hope
---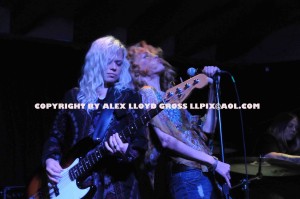 By Alex Lloyd Gross
The chance of seeing  Led Zeppelin live in concert is slim. In fact, you would have a better shot of seeing a cat jump over the moon. It's not going to happen,.  What will happen is the opportunity to see one of many tribute acts that play Led  Zeppelin music and some of them are quite good.  Once such group is called  Lez Zeppelin.   They  are four girls that know how to rock.  Heck, even the sound check sounds great.
They are from the New York area, but play  in this region with some regularity.  They were playing a recent show at Havana New Hope  and they were so good, promoter Dave Maida booked them on the spot,again, for a repeat show January 10, 2016.  If you missed them, get ready.   The play about two hours and aside from a bit of embellishing a solo or two, they play note for note.
A few years ago,the group were playing a show in the UK and  Jimmy Page caught their act.  To say he was impressed would be an understatement.  Page has seen  his music butchered by cover bands and he has watched as professional musicians  have paid homage to his career.  Led Zeppelin last played in Philadelphia in 1975 with the original line up.   They played again July 13, 1985 at Live Aid.  The performance was so poor the band refused to allow it to be included in a DVD of the show.  That was their opinion.   If you were there, they were great but only played 20 minutes.   Lez  Zeppelin, however  will kick your ass for  two hours.
The band has a meet and greet after the show.  They have released CD's of themselves playing Zeppelin's music.  They have t shirts and have been  during their autograph sessions, they  get asked for autographs.  Let that sink in . A tribute act is asked to sign autographs by fans.   They must be good.  Their last show in November at  Havana  was close to being a sell out.  Very few tribute acts can draw that many people.
At times, the  band will play the entire Zeppelin records  or recreate some of the tours that Led Zeppelin did in the 1970,s.  For the record, Led Zeppelin was scheduled to play at the Spectrum for three nights, in October 1980.  Those shows were canceled when john Bonham died and except for a few one off shows, the band has not played
together or recorded any  new music.