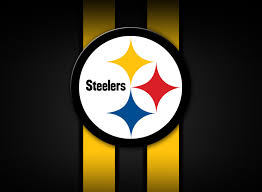 Michael Vick goes to Harrisburg to fight for animals
---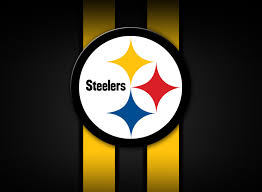 By Alex Lloyd Gross
In what many people are calling the most positive thing he has done since getting out of prison for felony dog fighting,  NFL player Michael Vick has thrown his support for HB 1516 which is called the "pets in cars bill". In short, it allows emergency responders to gain entry to a vehicle without repercussion to rescue an animal that has been left in the vehicle unattended during extremely hot or very cold days.  This bill  will indemnify and hold harmless the cop, police or fire department for any damages done to the vehicle. From broken windows to having to use hydraulic tools to open a car door,  the  bill for repairs is on the owner.  The owner will also face existing fines.
Too many people go shopping with their pets and run into the store for an item or two.  They think they will be out in a minute or two.  That minute or two can be deadly, especially when one minute turns into five or 10. There is a problem at the register, or a credit card did not go through. Maybe the item has to be exchanged and there is a line.  What seems to take two minutes feels like 30 to a dog who is quickly becoming overheated. The animal can become sick very fast and die within 15 minutes authorities  have said.
Michael Vick was a very popular quarterback with Atlanta, when he got arrested for  dog fighting.  Dogs he was training  and fought held at his "Bad Newz Kennels"  in Virginia died and were tortured.  Vick lost  everything and went to Federal Prison.   Upon his release, he worked construction for about two weeks, before  Donovan McNabb convinced the Philadelphia Eagles to give him another chance.  That more caused a furor in animal rights activists and cost the Eagles organization  huge points in the PR Department.  He had a lackluster career in Philly, got traded to the NY Jets and then got bounced to the Pittsburgh Steelers where is  is a back up Quarterback.
Vick said "I know i am an unlikely advocate, i was part of the problem".  While at the state capitol, Representatives  Jack Wheatey Jr. and Ed. Gainey will host Vick, who will be accompanies by school children from Harrisburg.   Vick had played seven seasons in the NFL  and the fact that he is allowed to play in the NFL has caused major consternation for animal activists.   10 years ago, Vick  was part of a group of thugs that  tortured Pitbulls. Today,  he is a changed man.  He said though a spokesperson that " All animals require kindness and respect.   Many animal welfare bills across the nation to not get enough attention to pass. We can change that".
While even the most staunch Vick haters will have to laud him for his efforts here.  His support behind this bill does not change the fact that  many still do not think he belongs on a football field.  In fact, given  the climate of today, if Vick just graduated college with his felony conviction, he would not be drafted by any team, no matter how good him might be. In fact,  his felony conviction bars him from working concession, security, or stadium maintenance or anything NFL related..  Once can only hope that Vick will take this momentum forward and travel across all 50 states, advocating for animals.  Sadly,   when Michael Vick the construction worker talks, no one listens. When Michael Vick, the NFL Quarterback speaks, people  will pay attention.  Animal advocates can only hope he continues using his fame to help protect animals, and that he continues to  fight for animals long after his career has ended.