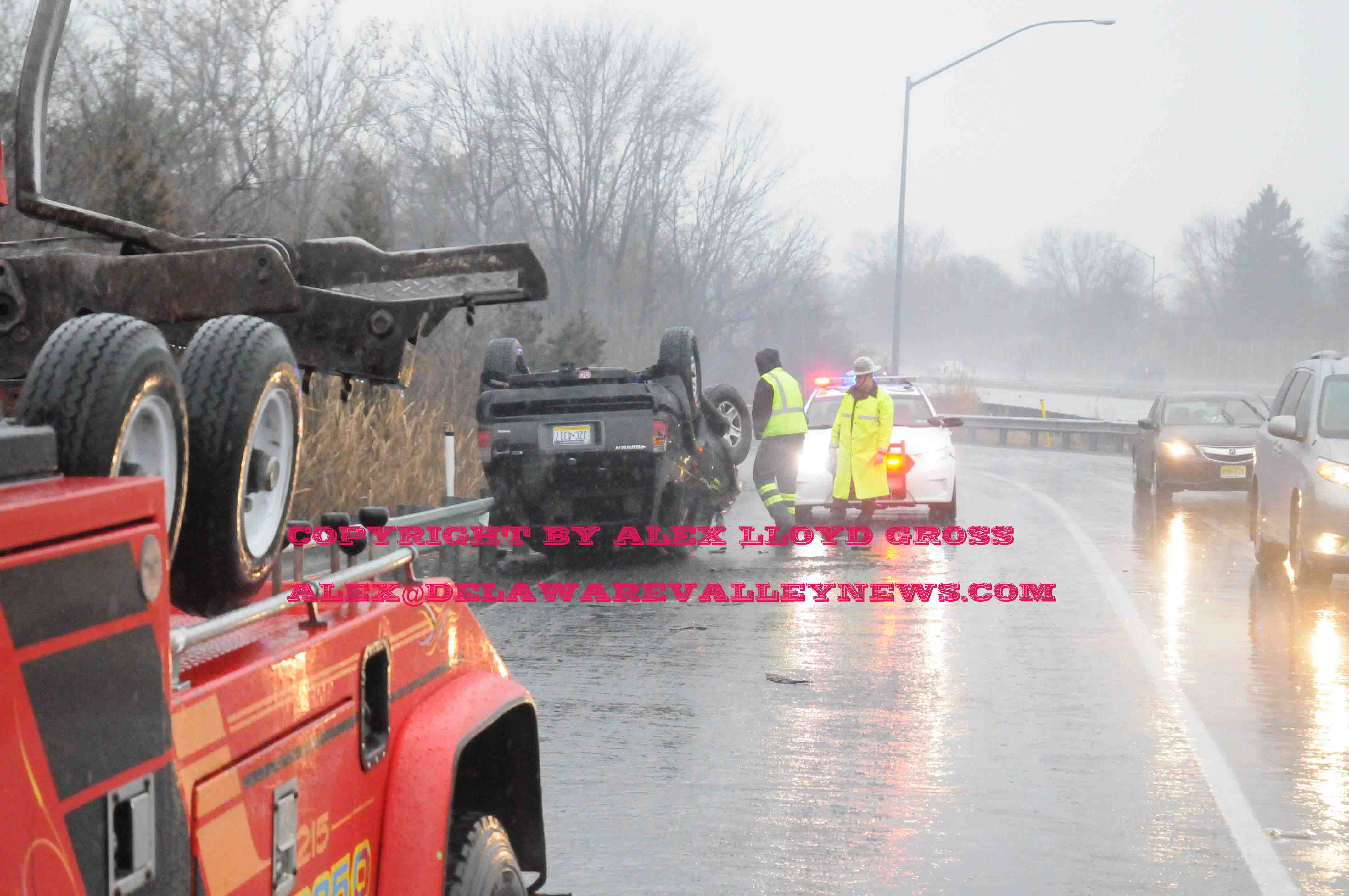 Rain causes wrecks and slow travel
---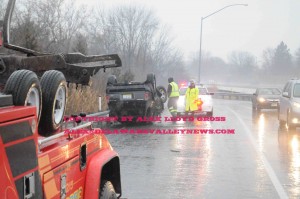 By Alex Lloyd Gross
A slow, steady rain fell over the Delaware valley for much of the day December 17, 2015.  While motorists had  dry roads going into work for the morning rush,  the evening commute will be anything but smooth.  by two 2:00 PM, there were two crashes that tied up police resources  in Bucks County, on Interstate 95, within two miles of each other.
Once crash, which was on the northbound entry ramp to I-95 from Woodhaven Road resulted in a one vehicle crash when the driver of an SUV spun out of control on wet  the roadway and flipped onto it's roof, as the driver rounded a curve in the road. Speed and wet roads are being blamed for that crash. There were no injuries reported.  There was another crash just a few miles  away, at the Street Road junction, where a  vehicle went off the road and into a ditch.  The driver was not hurt.
As traffic gets heavier, there will be more accidents on local roads. Temperatures are expected to stay well above freezing so there is no chance of ice on the roads.  The rain is going to taper off late in the evening.