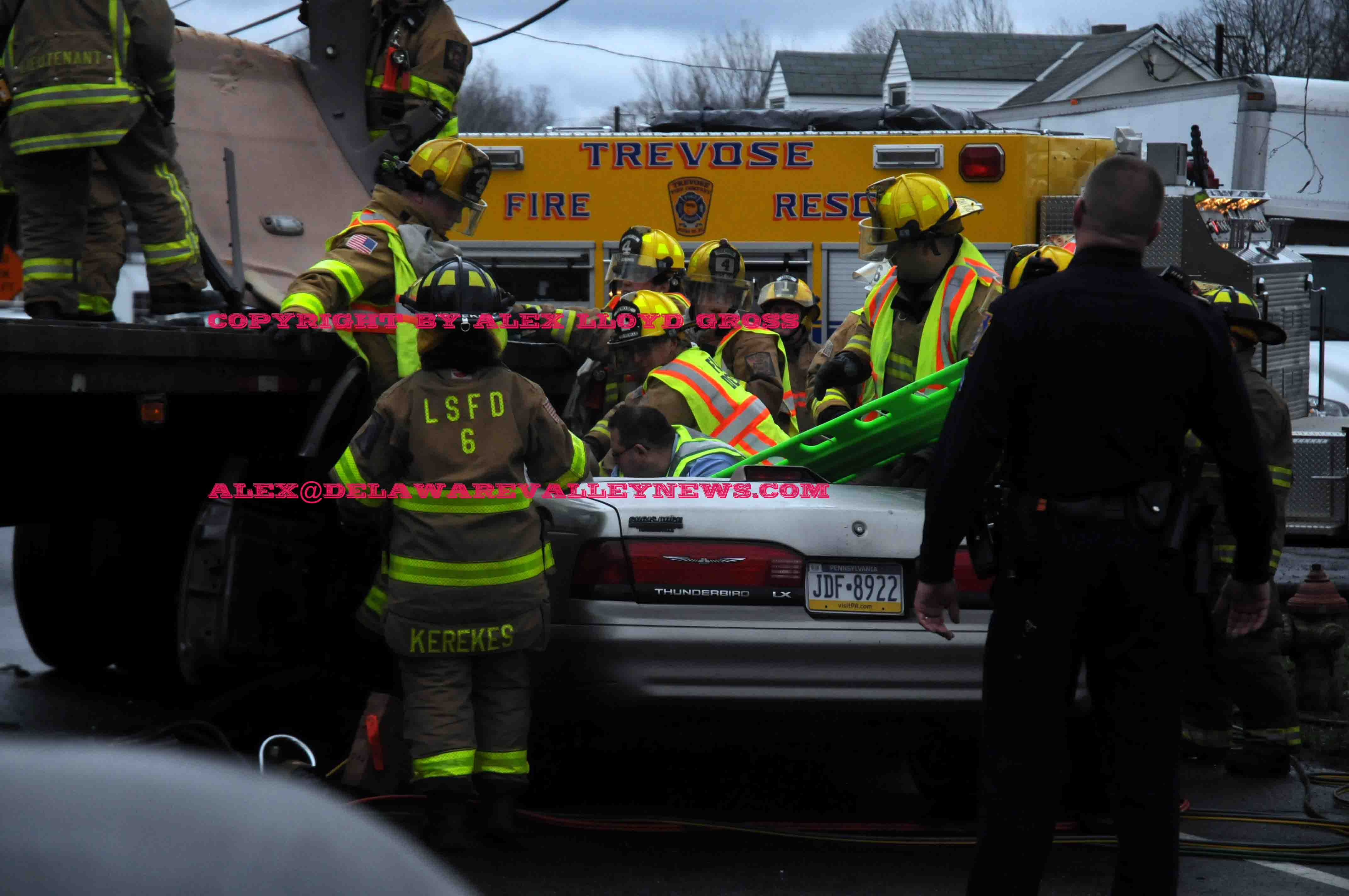 Car drives under truck in Southampton
---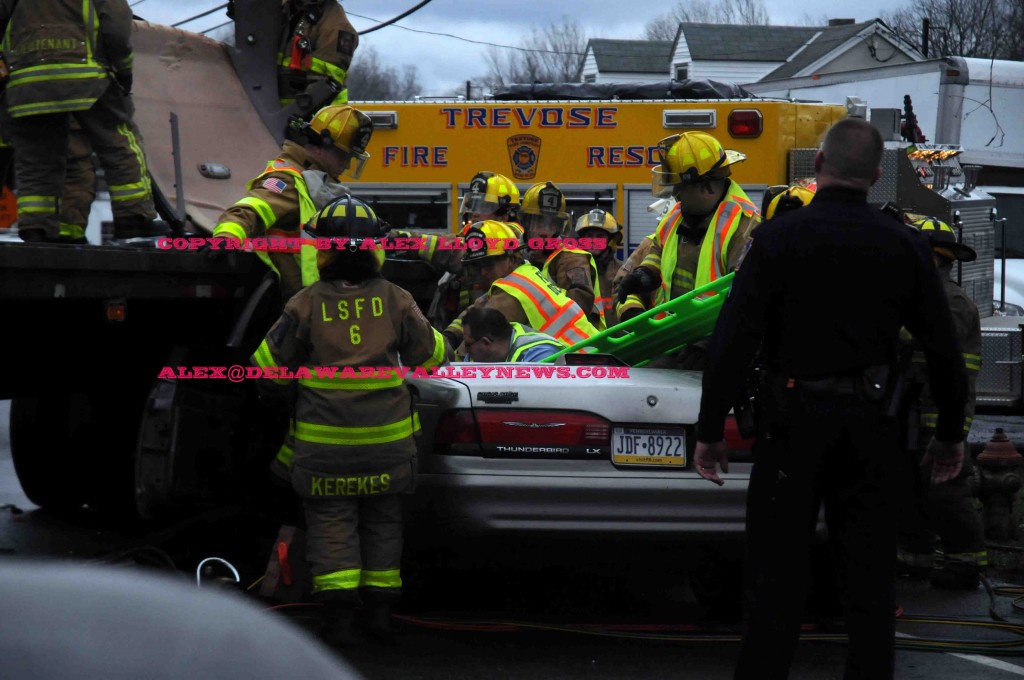 By Alex Lloyd Gross
A serious accident happened December 24, 2015, Christmas Eve Day, on Philmont Avenue at Dolton Road in Southampton Pa..  The crash left one man from Bensalem in serious condition and left another family shaken.   Cops from Lower Southampton  could not place blame on the crash but  they were able to determine some facts preliminary to a full investigation.
According to Lt. Ted Krimmel, a flatbed tractor and trailer was backing into a driveway and was not using a flagger. As the truck  started to execute his turn ,a passenger car headed north  on Philmont Ave, slammed into the tractor portion of the truck, near the rear wheels. The driver of the vehicle was trapped in his vehicle for about 20 minutes.  Fire crews from Bensalem and Southampton  worked feverishly to free him. They had to remove the roof and push the dashboard .
Crystal Applegate, wife of the driver of the truck, James Disanto said she witnessed the crash. She was shaken up an  could not believe what she saw. According to Applegate, the driver of the car "just drove under the  truck"  He was conscious and talking  on a cell phone after the crash, she said.  So far cell phone use  during driving has not been mentioned as a cause for the wreck.
Philmont Avenue was closed from the turnpike to just south of the crash scene by Fire Police.  The driver of the truck was not hurt. There were no passengers in either vehicle. The road was reopened by early afternoon, police said.