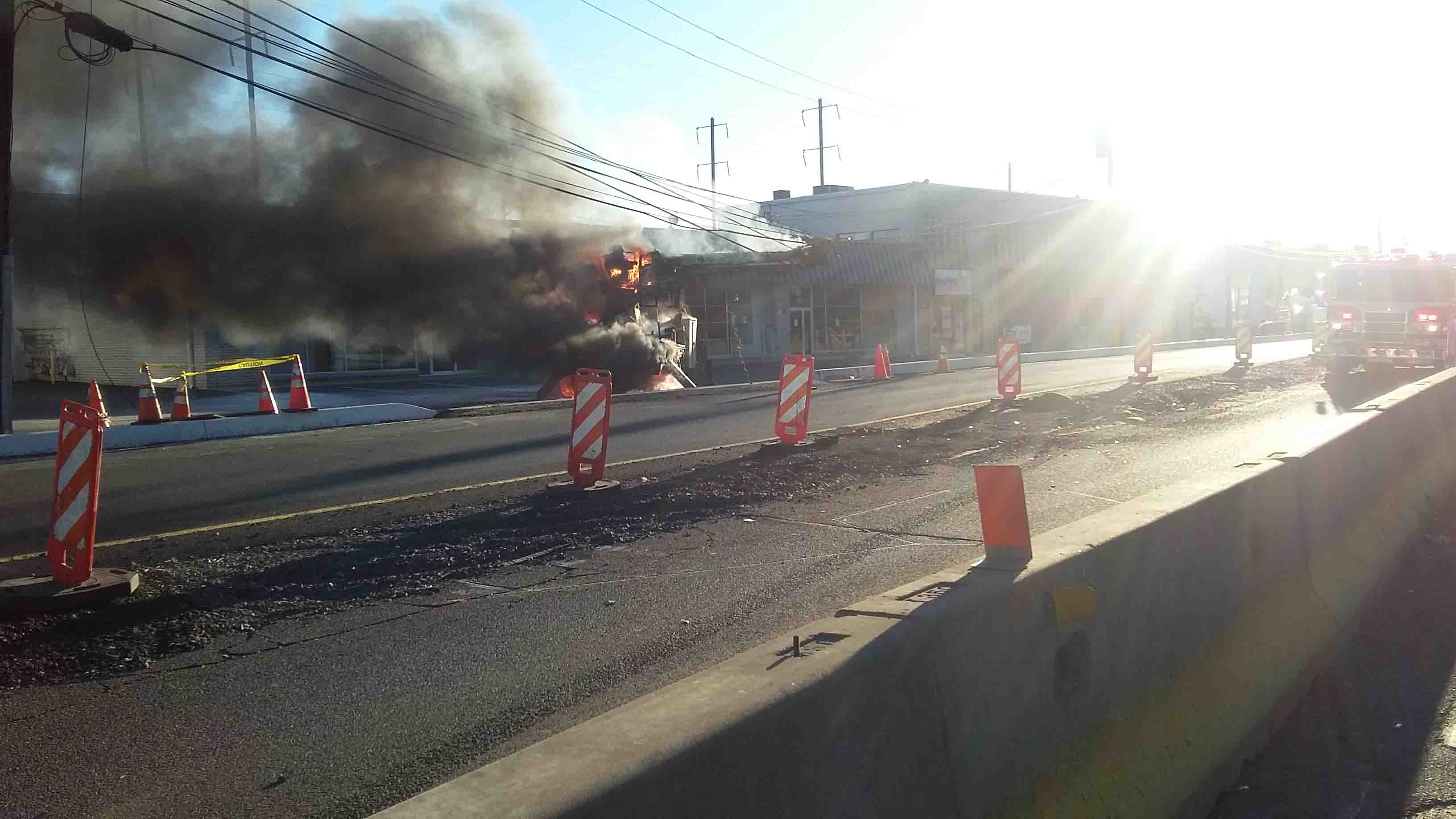 Truck catches fire on Route 13, Borough traffic a mess
---
By Alex Lloyd Gross
Traffic was a mess in Bristol today, January 6, 2016.  A truck that had an extendable boom on it was doing work on the 200 block of route 13 in Bristol Borough , when the boom shifted and came close to live electrical wires. The wires arched and caught the truck on fire. Since it's not a good idea to put water on an electrical fire and putting a fire out  where electrical lines are charged is unsafe, a decision was made to let the fire burn until the wires could be d energized.
While PECO electric arrived with multiple crews, that mean they had to shut off power to certain areas. While local businesses had to contend with power failures, many traffic lights  in the area had to be run on emergency generators. Fire Police were called from the Township to assist with the Borough.  Traffic was shut down between  413 and Bath Road  until the wreckage could be cleared. The entire incident lasted several hours, and the road was not reopened until 6:00 PM.
Police said that the truck belonged to Armor Electric. There were no injuries reported. The truck was a total loss as were all of the tools stored inside of the truck.