Bensalem cops lock up carjacker
---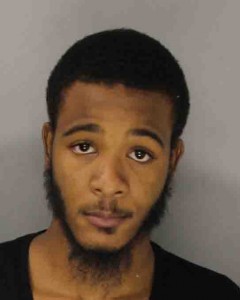 By Alex Lloyd Gross
Bensalem Police  announced today, January 11, 2016 that they have taken into custody a 22 year old homeless man who they say is responsible for two car hacking attempts at the WAWA on Route 1  near the border with Philadelphia.  The most recent incident occurred yesterday when a male attempted to gain entry to a female's vehicle as she was attempting to get fuel.  She was able to fight off her  attacker and several witnesses chased him through the Neshaminy Interplex.
Prior to this, at the same location,  a woman was forced by the male into her car to drive to various locations with ATM machines and made to withdraw money. She complied and was let go.  The suspect was armed with a knife.
Today, detectives arrested Amir Saunders and charged  him with kidnapping, robbery and related charges.  He was remanded to the Bucks County Prison under $750,000 bail.   Police said that Saunders has no fixed address.  The high bail insures that he will show for trial.