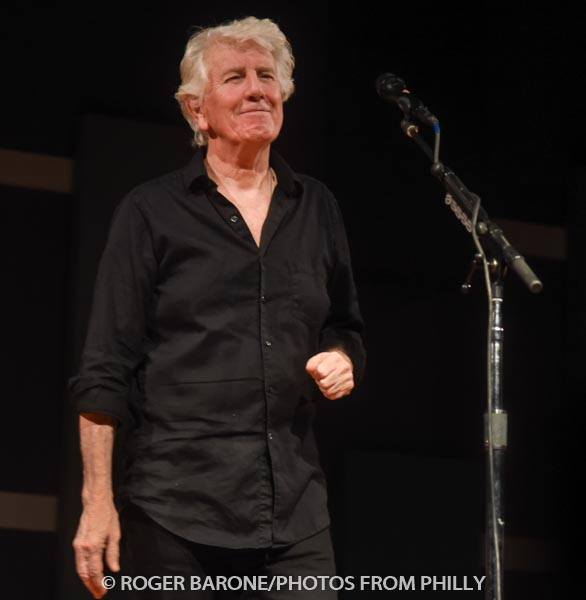 Graham Nash plays show in Philly
---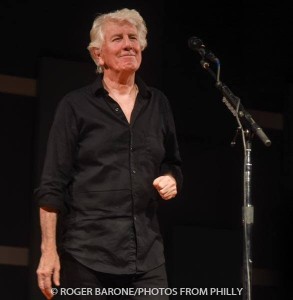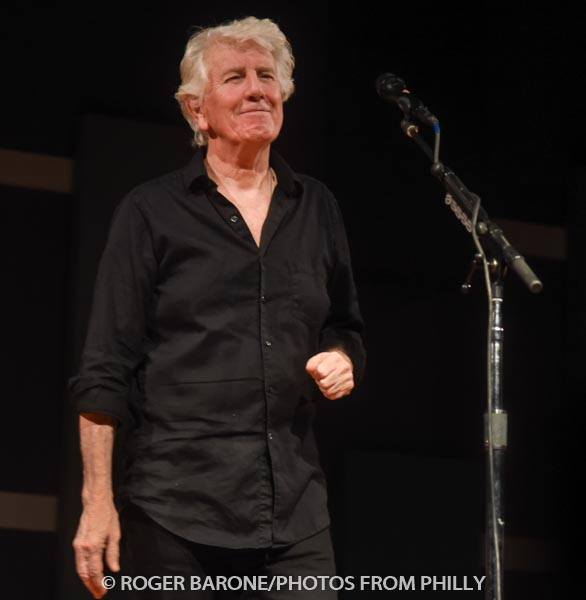 By Roger Barone
Graham Nash, a prolific singer and song writer whose path to the Rock and Roll Hall of Fame was driven by his work in the Hollies and various partnerships with David Crosby, Stephen Stills and Neil Young, visited WXPN's World Café Live for a couple of solo shows on Thursday and Friday night to promote the upcoming release of his latest studio album "This Path Tonight" on April 15.
Nash, accompanied by guitarist, Shane Fontayne, captured the crowd immediately with a couple of fan favorites from the '60s and '70s ("Bus Stop" and "Immigration Man") then proceeded with an emotionally charged performance of newer songs dedicated to his current companion, photographer Amy Grantham, whom he credits for lifting his spirits after leaving his wife.
For the past 20 years, the 74-year-old Nash has been admonishing his friends, fans and fellow artists to employ their time judiciously. Through various media such as "LifeSighs," his interactive computerized autobiography that debuted at Penn's Annenberg Center in the mid-'90s, "Wild Tales" autobiographical book, commencement speeches and the recent release of "This Path Tonight," time is a recurring theme.
Nash closed his shows with "Teach Your Children" an appropriate song from a man of wisdom, who freely shares his knowledge, friendship and encouragement with the world.
Graham Nash was also the featured artist on The World Café Live's Friday "Free at Noon" hour-long concert broadcast by WXPN.