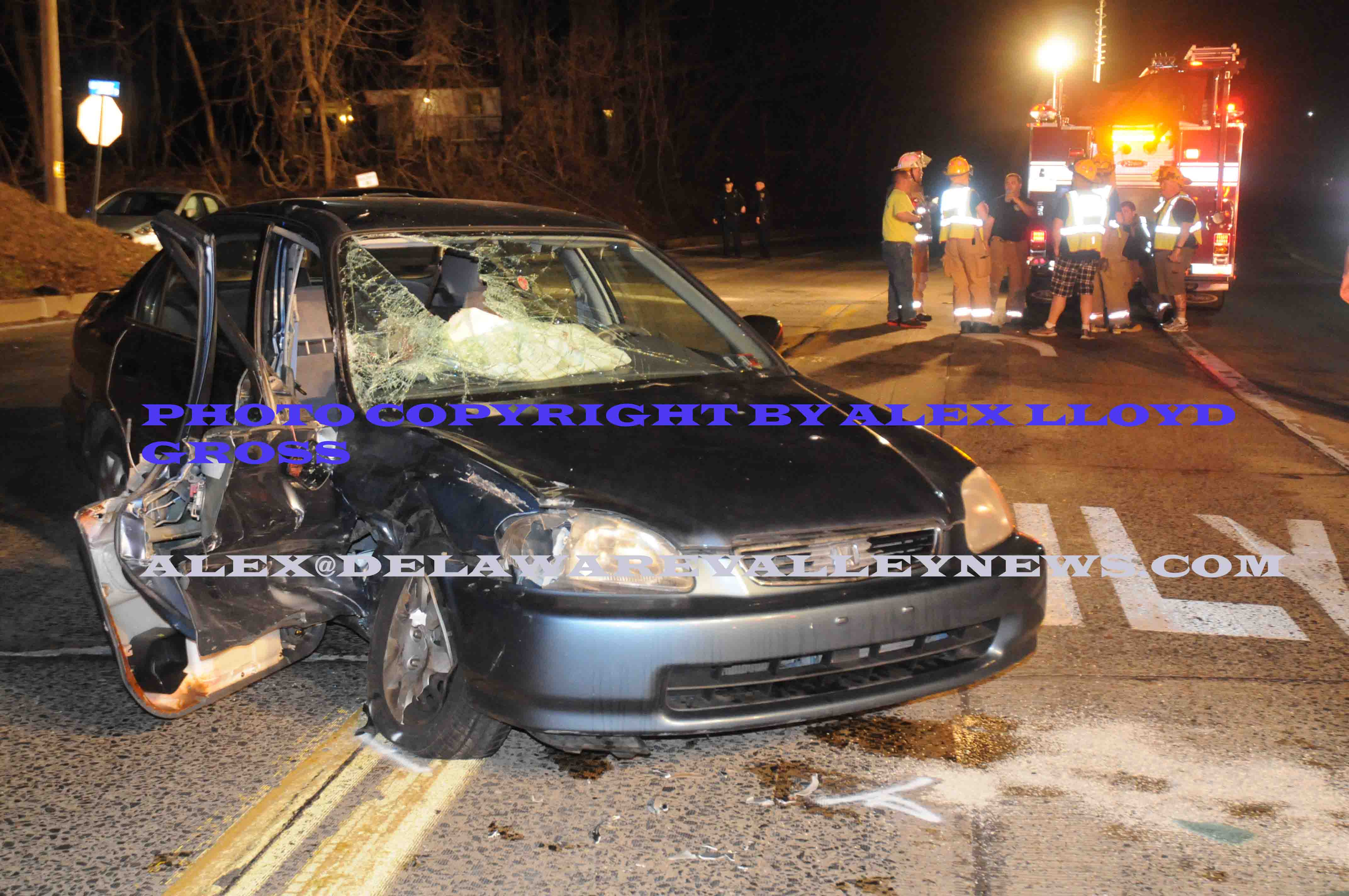 Serious crash in Feasterville shuts down Street Road
---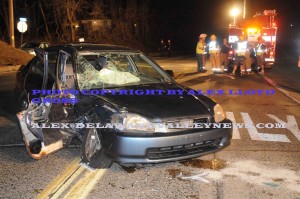 By Alex Lloyd Gross
Multiple people were injured in a serious car accident  On Street Road at Old Street Road in Feasterville Pa, March 10,2016. The crash happened about 6:40 PM and caused Street Road to be closed in both directions for several hours.  According to police,  a Dodge Charger was traveling west on Street Road when a smaller vehicle  turned in front  of it, to go onto Old Street Road.  The two vehicles collided and the charger collided with another vehicle that was waiting to turn.
Preliminary reports list four people were hurt.  As tow trucks  arrived, they were shooed away and the mangled vehicles sat on street Road, as the police did their investigation. Residents came out to gawk at the scene and gossip about what they thought happened.  Fire Police from Trevose and Lower Southampton were called to close Street Road and surrounding roads so the investigation could be finished.
Police said no charges will be filed tonight and they had no idea of the conditions of the parties involved.  Once a more complete investigation is completed , they will have a better handle on what they are doing and if anyone will be charged.