Henry Winkler inspires at Newtown Theater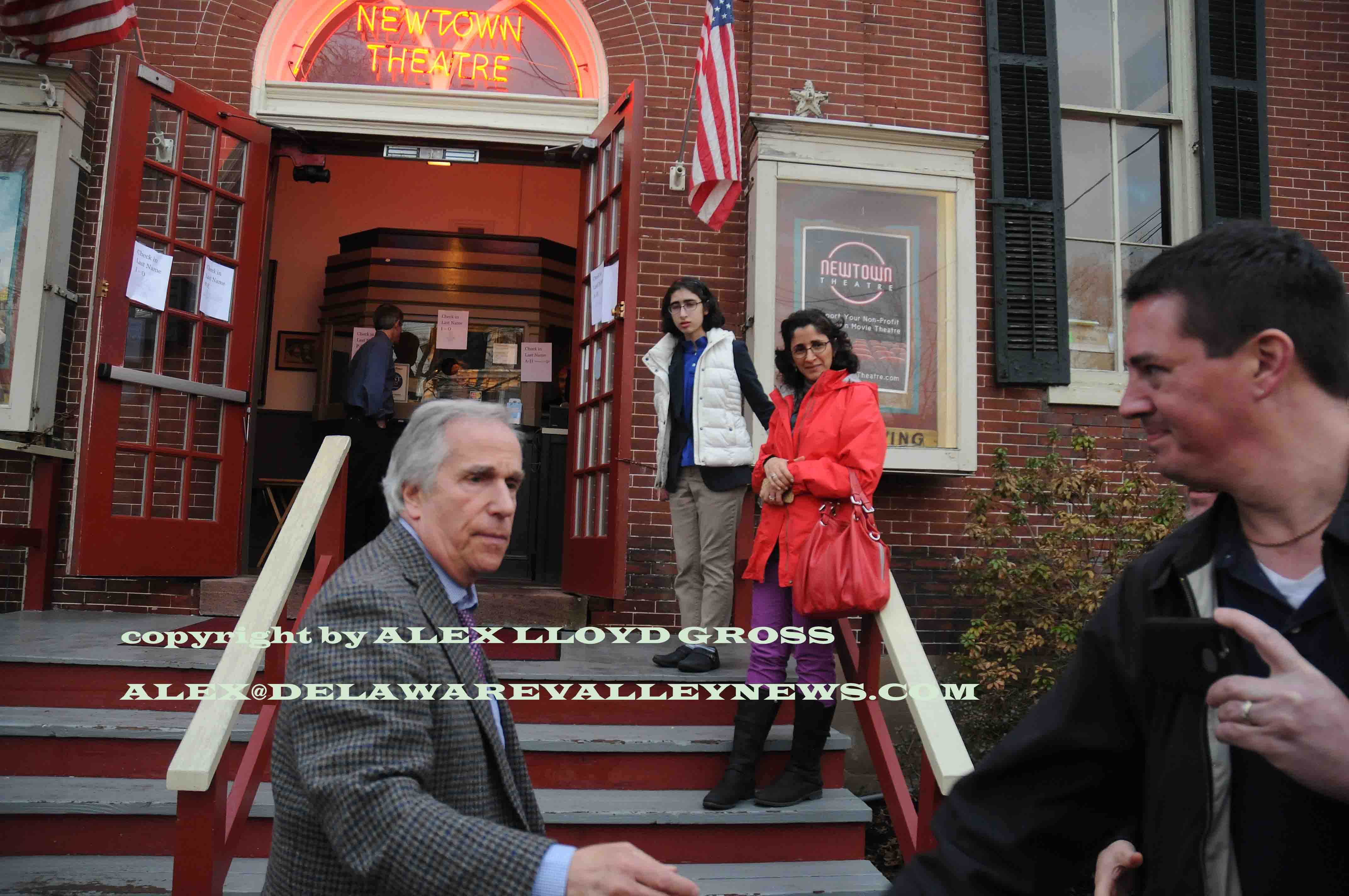 Henry Winkler inspires at Newtown Theater
---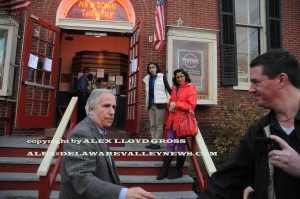 By Alex Lloyd Gross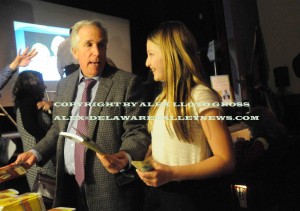 Henry Winker was told that he was stupid, dumb and would not amount to much.  That was  a long time ago . Since then he has been called the coolest person in America for his role of The Fonz on Happy Days. His leather jacket hangs in the Smithsonian Institute and he has entertained royalty. He was awarded the Order of the British Empire by the Queen of England.   Last night, March 15, 2016 he gave a talk at the Newtown Theater    in Bucks County Pa., where he read from his new childrens book he co authored. "You Can't Drink A Meatball Through A Straw".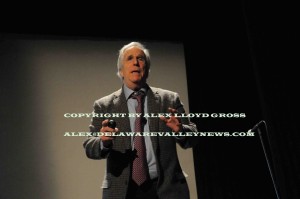 Winker was dyslexic and really did not know until he was into his adult years.  Dyslexia can make people confuse numbers and letters. Hence it makes reading challenging . Imagine you are six years old and are rebjn5 adouf a do5.  An adult might  be able to deduce that sentence as "reading about a dog". A child that cannot spell is going to have the most difficult time with that sentence.   Winkler showed a slideshow which depicted some of his childhood.  He reiterated to people that children with learning disabilities are not dumb.
"When you get older, you will soar", he told the children that were in the crowd.  While Happy Days has been off the air for a while, Winkler made some movies and did some television.  Nothing will be as popular as the Fonz .  In 2003,  during a lull in his acting career ,he was introduced to Lin Oliver and together, they  author a series of children s books based on the fictional character Hank Zipster.  They took the Zipster series and wrote it for younger children.   Here's Hank .  That series took off like a rocket.  The duo was signed to a four book deal but that expanded to many many more. Even the print font is easier for dyslexics to read, Winkler said.  You can learn more about his book series  here.
Winkler is an accomplished speaker. He is passionate about what he does and you can hear it in his voice when he talks.  He paid a visit to Sol Finestone Elementary School in Bucks County before his theater reading.You can read about  that here. He arrived a few minutes before the event in Newtown and signed a few autographs for fans that could not get tickets. Afterwards, he signed books for the crowd and left by 9:15 PM,  after posing for photos with some Newtown Borough Officers,  as they gave him a police escort out of town.
THIS ARTICLE AND CONTENT IS COPYRIGHT BY DELAWARE VALLEY NEWS.COM. FOR PHOTO REPRINTS OR LICENSING REQUESTS CONTACT AL**@DE****************.COM