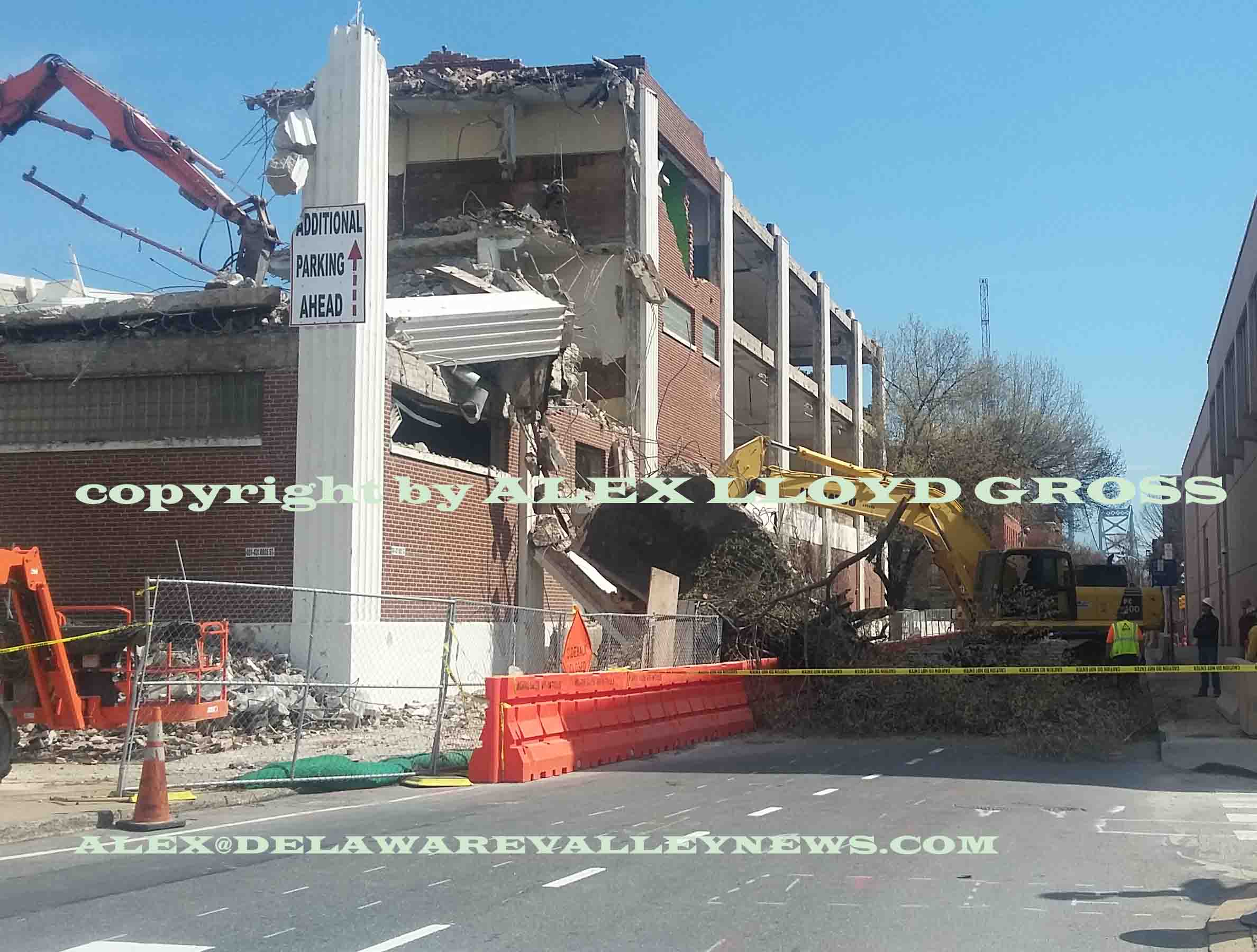 Building collapse in Philly, streets closed, School Bus damaged
---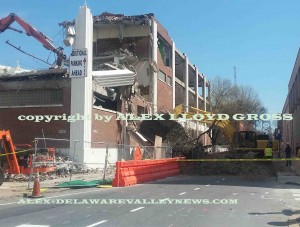 By Alex Lloyd Gross
No one was hurt in a building collapse at the intersection of 5th and Race Streets in center city Philadelphia today, March 17, 2016.  The incident happened just after 9:00 AM when a structure that was being demolished, collapsed onto Race Street. The debris knocked over a tree and a light post and some of the debris  came in contact with an empty School Bus.  There were no injuries reported.
Other news outlets that were reporting the bus was struck were erroneous .  Traffic will remain detoured through the area  while investigators determine what happened and the clean up  is complete. Expect delays through Chinatown and  the historical area, as  heavy congestion is expected.  A good alternate could be Spring Garden Street or Delaware Avenue. The bus driver, Spencer Reynolds had just deposited a group of children  at the National Constitution Center  for a field trip when this incident happened. Some of the windows on the bus were broken.
The building was being demolished since a permit was issued in January.  Reports from L&I were that they had been to the site 19 times since the work started.  no other vehicles sustained any damage, officials said.