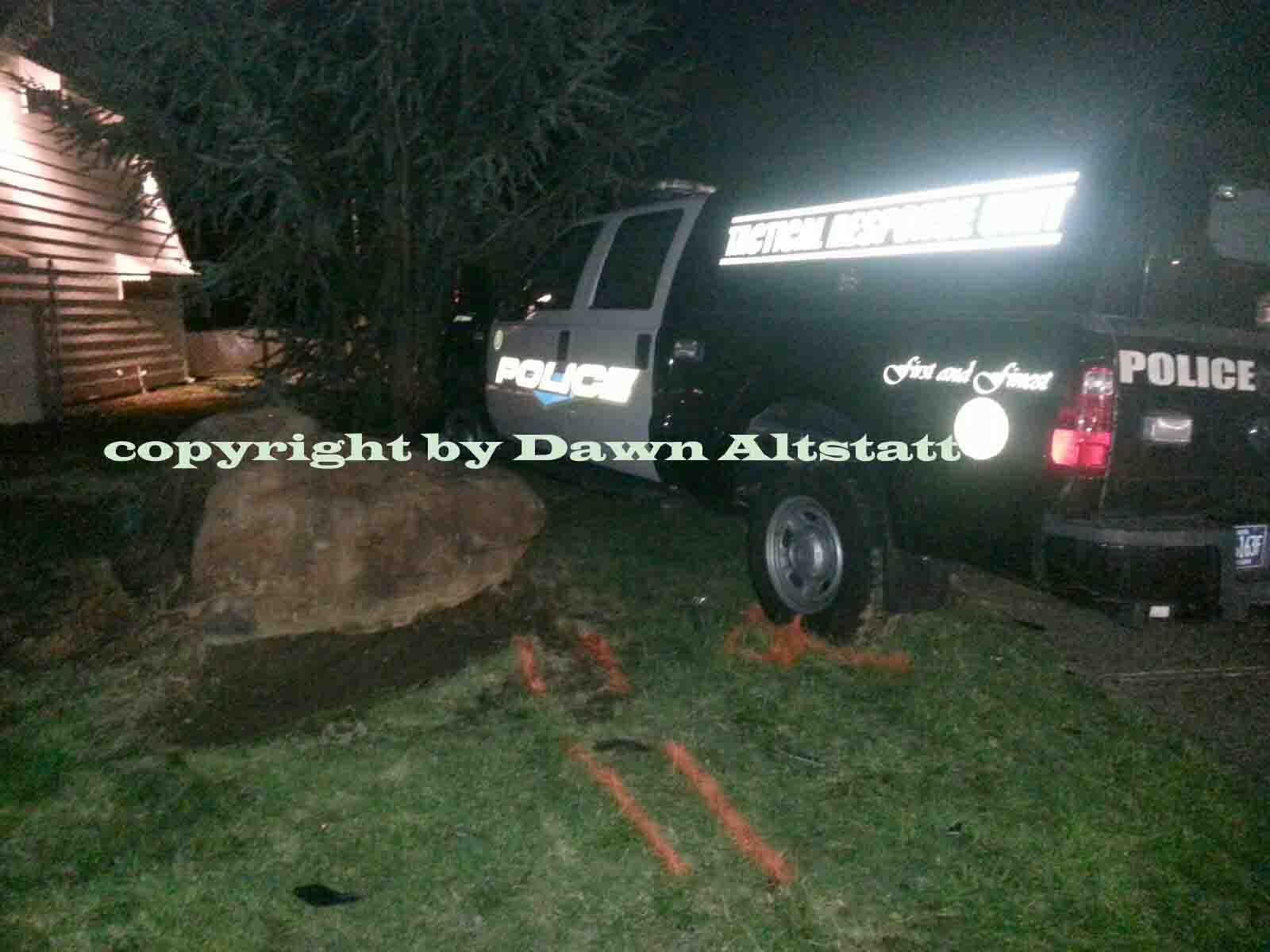 Officer hurt from Levittown police pursuit and crash
---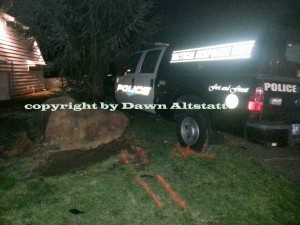 By Alex Lloyd Gross
One officer from Falls Township  sustained injuries stemming from  a police pursuit through Three townships in lower Bucks County Pa. late last night, March 19, 2016.  Cops in Falls Twp. saw a speeding Audi  on Route 13 and attempted to stop the vehicle. As the driver ignored the lights and sirens on the police van behind him, cops had already radioed nearby Tullytown and Bristol Twp. that the pursuit was coming their way.
The Audi, filled with four youths then turned into the Kenwood section where it  was involved in a wreck as the inexperienced driver could not negotiate the speeding vehicle. It crashed into a fence  and a street sign.  A back seat passenger and the driver were arrested  at the scene. Two two others escaped on foot. One youth returned with his parents.  They are looking for one more who will be arrested shortly. At this time , the only person who is being charged is the driver.
About the time that the car crashed through the fence, the police van operated by a Sgt. from Falls Twp. slammed into a decorative boulder  outside of a house. The force of the crash moved the rock several feet.  Both the Sgt. and the two youths sustained minor, non life threatening injuries.  Kenwood Drive near  Kenwood Crossing was closed  for several hours until the wreck could be cleaned up and an investigation completed.  Fire Police from Bristol Twp.and Tullytown responded.
Cops are investigating to see if drug use may have played a role in the crash and pursuit.