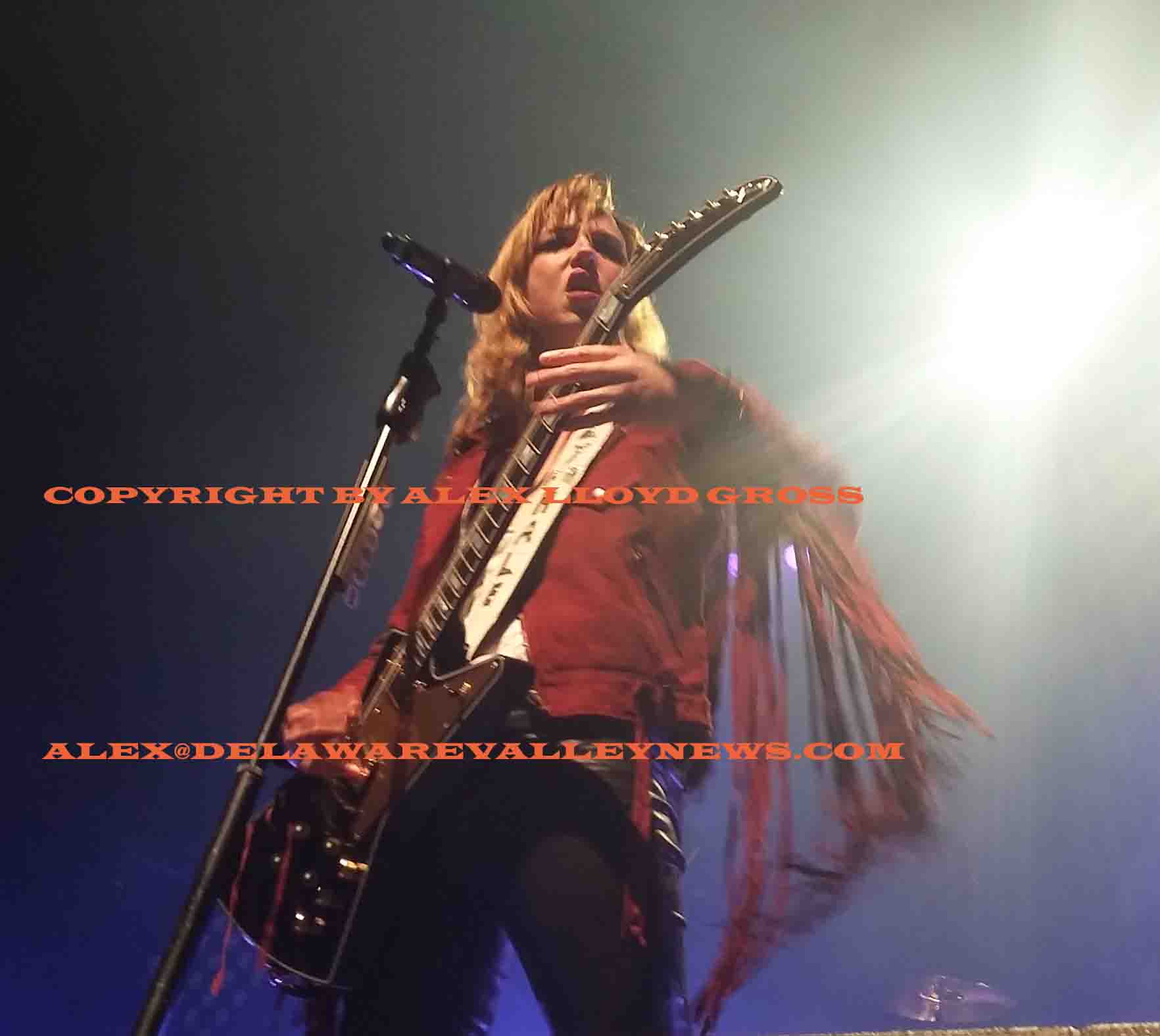 Halestorm and Lita Ford tear through Reading
---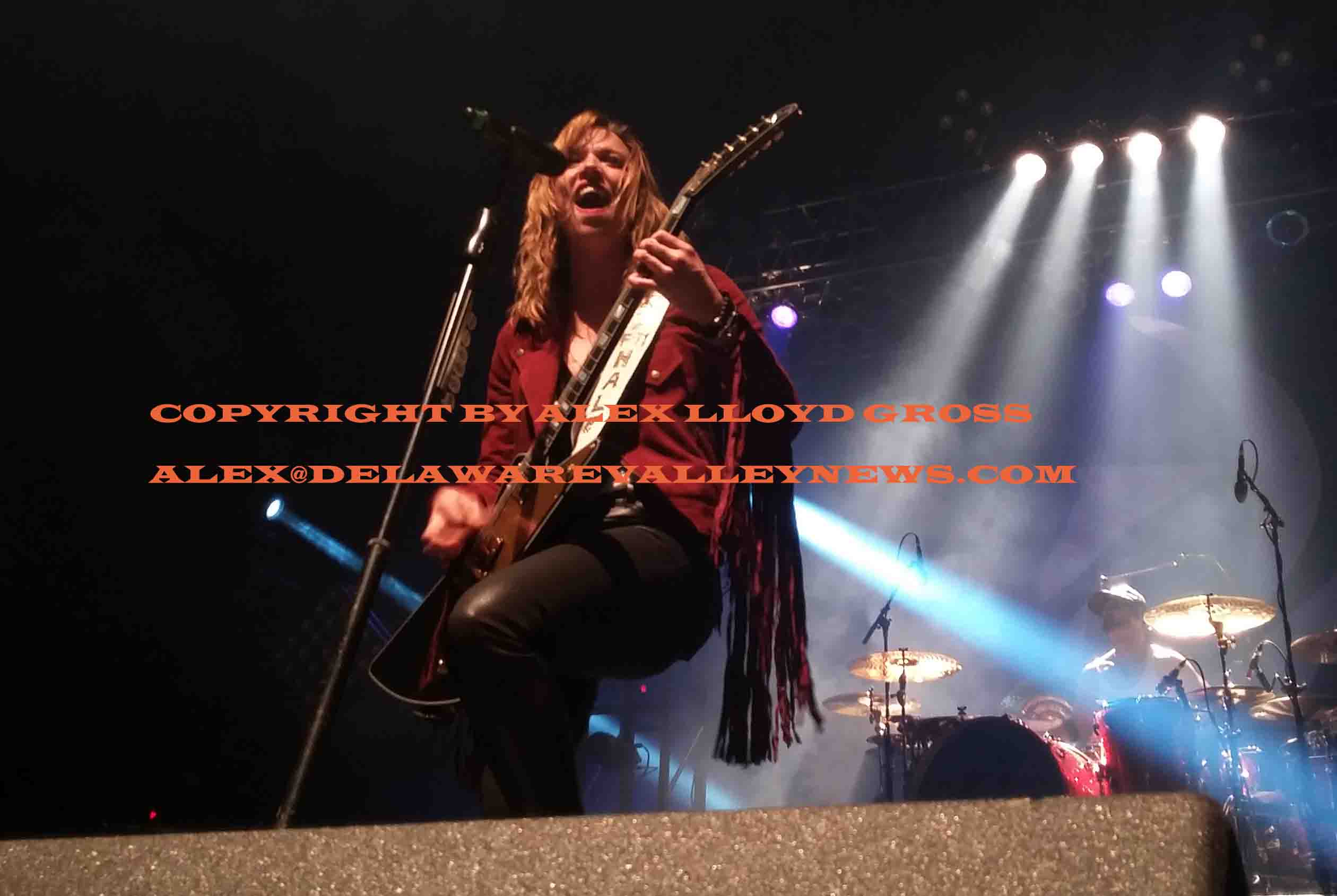 By Alex Lloyd Gross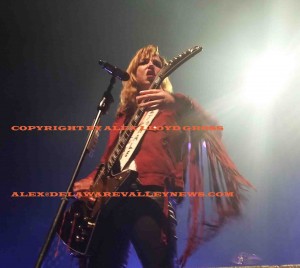 Halestorm headlined a blistering show April 1 2016 in Reading Pa.  and that's no April Fools prank.  It was billed as a triple threat of female rockers and it certainly was.  About 5000 people came out to see the band and rock. Fronted by hottie Lzzy Hale her looks are deceiving.  This lady can kick your ass and you'll beg for more.  Her vocals pierce your eardrums. It's an absolute pleasure to listen to her belt out songs and a visual treat to see her band live.
This day any untalented bore can put out a recording that has been auto tuned and when you see them live, they have no clue what to do. Not the case with this band. Stage presence is essential for a good live show and this band has it.  From Lzzy  owning the stage to her baby brother Arejay Hale  destroying the drums, this band was something to look at  live during their Reading show..  Currently, they are on a tour of the United States. Some venues are sold out in advance.
When they played "I Get Off" which was their biggest single to date, the crowd went bonkers. It's a song with extreme sexual overtones but it also could be put in a live show context.  A  good live concert is  not only contingent on the band giving something to look at but the audience has to do so as well. They feed off each other and when that mixture reaches it's apex,  you have an event.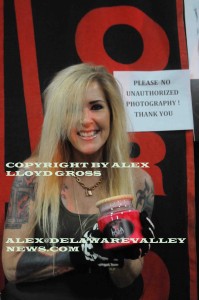 Playing a supporting role on this tour is Lita Ford One of baddest ladies in rock and that is meant in a good way. She started out with The Runaways back in 1975 and has released a plethora of material.  A short sampling of her career was put on exhibit  in Reading.  She trotted out "Cherry Bomb" from The Runaways as well as her cover of "The Bitch is Back,".  Lita is rock royalty. Called "The Queen of Hard Rock" , her career spans decades. Last night she looked better than ever. Dressed in a tight white outfit, she drew more than her share of oohhs and ahhs from the crowd.  Lita belted out nine songs. clearly,she could have played more and the crowd would have been fine  with that.
Halestorm did not do any encores. Lzzy asked the crowd if they wanted any and they declined opting for the band to play straight through. The show was over shortly after 11:00 PM. Opening the entire night was a newcomer to the rock scene. Dorothy.   She held her own , playing a short, tight set of material that was well received. With constant touring, she will draw a nice following.  Dorothy was the perfect selection as an opener for this tour.