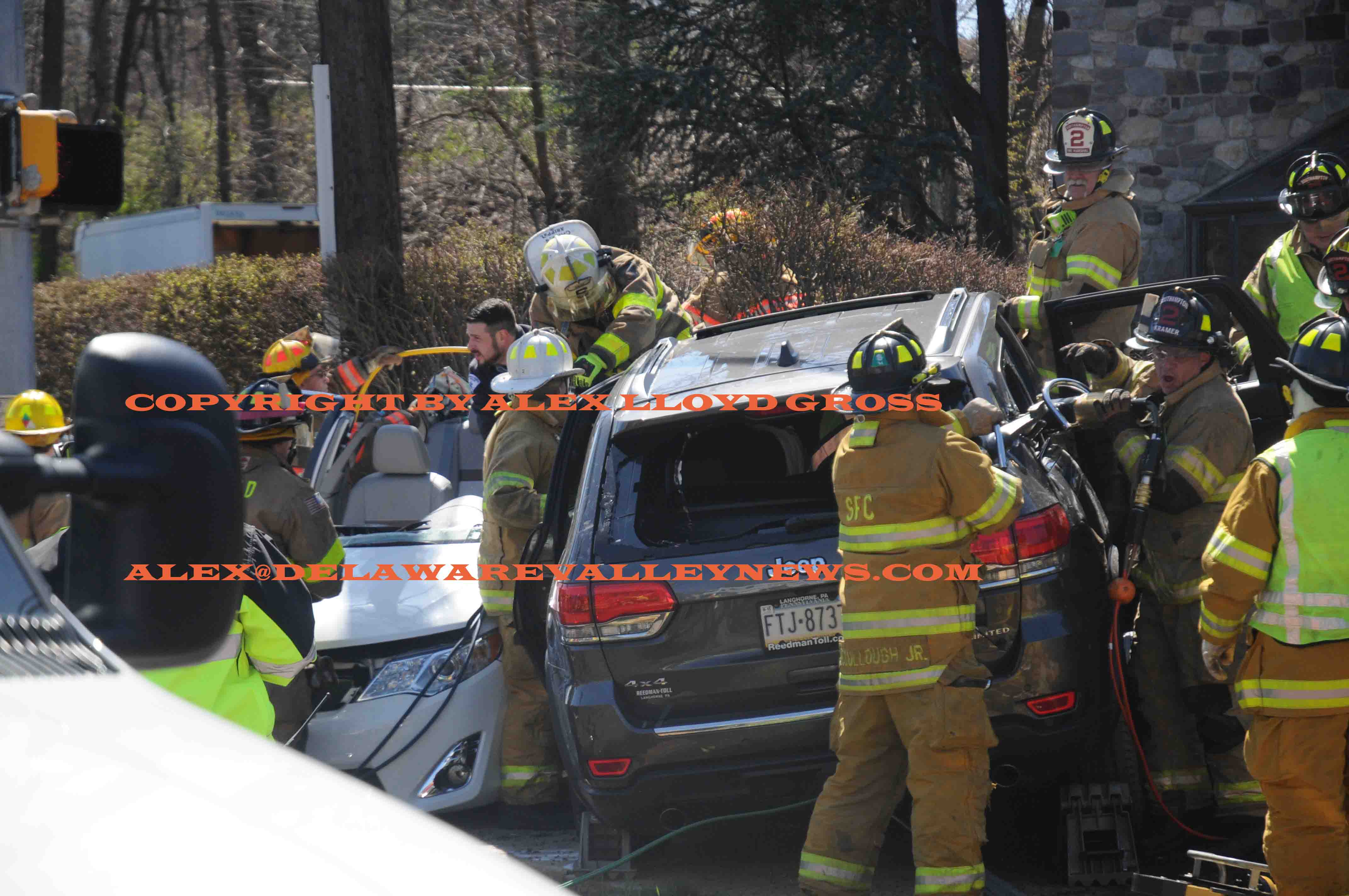 Major car crash in Feasterville
---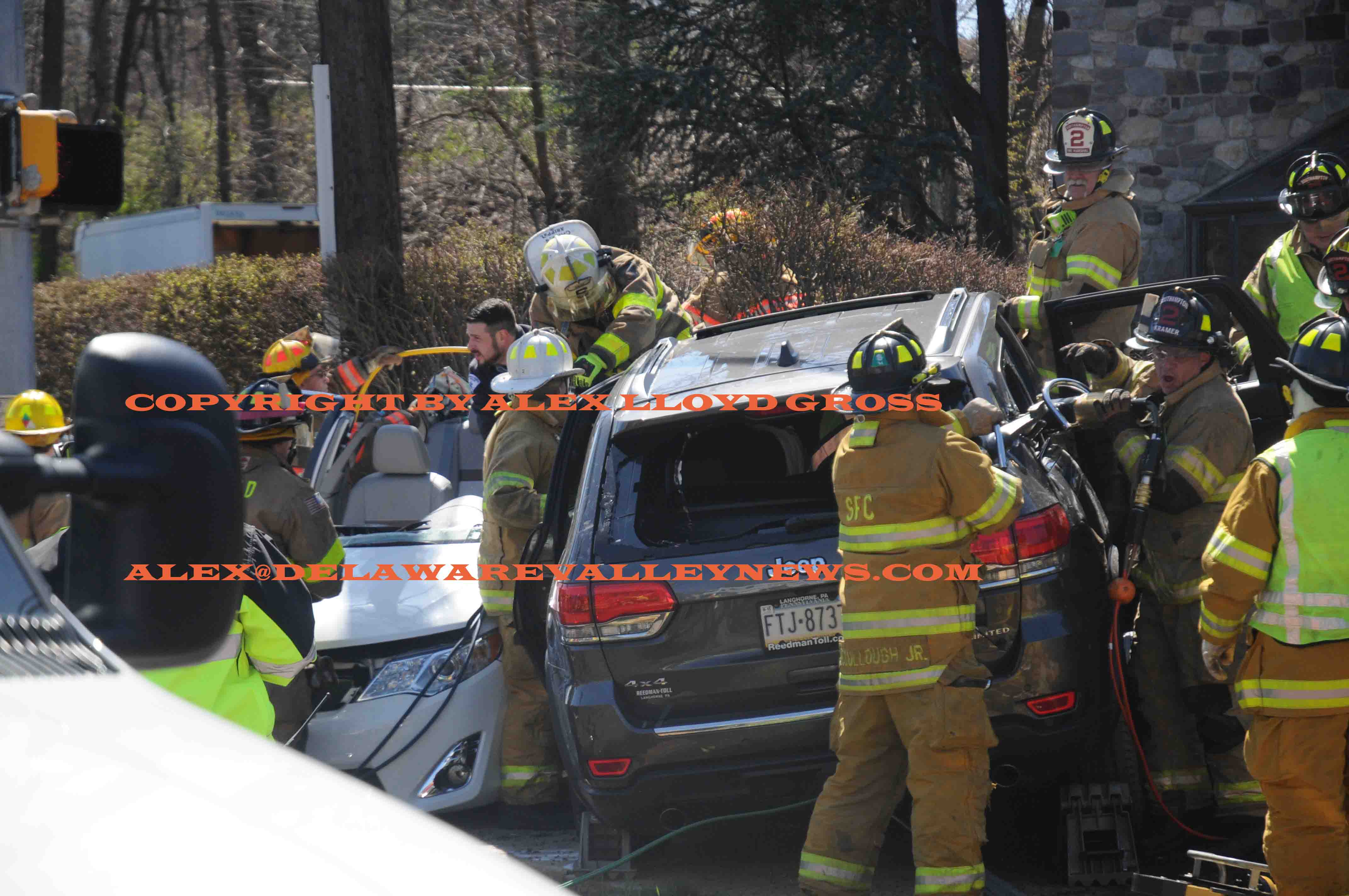 By Alex Lloyd Gross
A serious two car accident in Feasterville caused traffic headaches to motorists and closed  resulted in injuries to both drivers.  The crash took place in Lower Southampton Twp.  at the intersection of Street Road and Lakeland. It happened just before noon today, April 5 2016.  According to police, the crash happened when an elderly man was exiting a business park at Lakeland and entered onto Street Road against a red light.
A Jeep was traveling east on Street Road and the car pulled right in front of the Jeep, witnesses said.  The force of the crash caused both drivers to be pinned inside their vehicles.  Lower Southampton and Bensalem Township sent rescue trucks to the scene and they both went to work on the vehicles. The roof and dash had to be cut on both vehicles. Atone point, the Jeep was moved from the scene to allow for the removal of the man in the car. Multiple hydraulic rescue tools were used by both companies.
The extrication took the better part of 40 minutes. Street Road was congested until shortly after 1:00 PM.  No roads needed to be closed as a result of the crash, but traffic was shuttled around the crash scene.