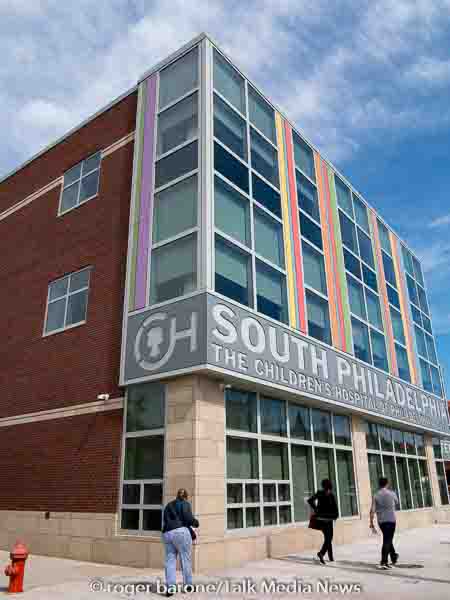 New hospital open in South Philly
---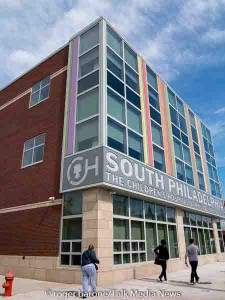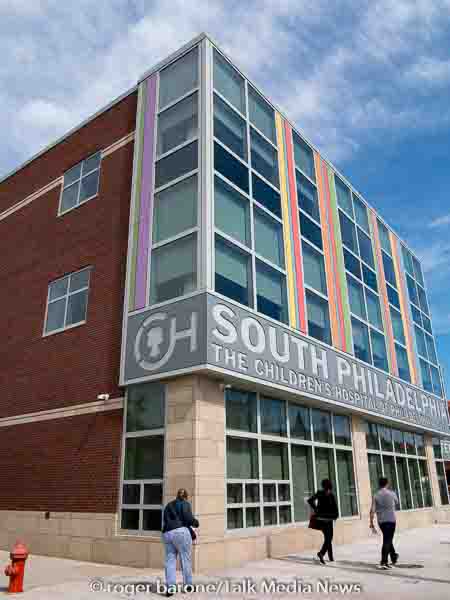 The City of Philadelphia and Children's Hospital of Philadelphia (CHOP) today celebrated the grand opening of its new South Philadelphia Community Health and Literacy Center. The $42.5 million, 96,000-sqaure-foot LEED-certified facility includes a CHOP pediatric primary care center; Philadelphia Department of Public Health community health center; state-of-the-art Free Library of Philadelphia South Philadelphia Library; and DiSilvestro Playground and Recreation Center.  The grand opening and ribbon cutting was held May 9 2016.
"Today we celebrate a breakthrough – a very special center that is designed to meet the specific needs of families in this community, now and long into the future" said Madeline Bell, president and CEO of CHOP. "The South Philadelphia Community Health and Literacy Center will provide children and adults not only comprehensive health and wellness services, but also a full range of literacy and recreational programming – all under one roof. It is the country's first example of this unique type of public-private partnership. CHOP thanks our own innovative thinkers and those from the City of Philadelphia and the Free Library of Philadelphia for their vision and determination to make this project a reality."
The result of a four-year collaboration established just two years after the Affordable Care Act became law, the South Philadelphia Community Health and Literacy Center represents a pioneering public-private partnership.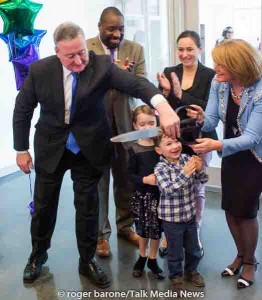 "I'm glad to officially welcome the South Philadelphia Community Health and Literacy Center into our community," said Mayor Kenney. "This new state-of-the-art, eco-friendly facility represents the partnership of private and public collaborating to provide accessible community services. Residents can come to this state-of-the-art building for one-stop shopping – for healthcare, education and recreation. I would like to thank the countless City departments, South Philadelphia organizations and the many partners who had a crucial hand in creating this building, including The Children's Hospital of Philadelphia – a global leader in pediatric healthcare and truly a great corporate citizen committed to Philadelphia and the region."
Project Background
In 2012, CHOP's neighborhood clinic had outgrown its space and was looking to expand. Meanwhile, in the same neighborhood, the City of Philadelphia operated a health clinic that provided primary care services to adults and children, as well as a small recreation center, playground and a neighborhood library. All were in need of major renovations and lacked equipment necessary to meet the needs of the growing South Philadelphia community.
During discussions between City and CHOP leadership, a novel idea was born: CHOP would build a comprehensive medical clinic on the City's land to house the existing City and brand new CHOP medical practices, as well as construct a recreation center and playground that would double the size of the existing facility. Also included in the project would be the City's first "21st Century" library that would interconnect with both health and recreation facilities.
"The Free Library is so proud to be a partner in this transformative space that will bring robust health resources to the South Philadelphia community," said Library President and Director Siobhan A. Reardon. "We strive to advance literacy, guide learning and inspire curiosity for all Philadelphians, and this new space and unprecedented partnership will go a long way toward increasing health literacy and outcomes."
"DiSilvestro Playground and Recreation Center has always been a landmark for residents in this area of South Philadelphia," said Philadelphia Parks & Recreation Commissioner Kathryn Ott Lovell.  "The renovated recreation spaces indoors and out will enhance the quality of life and well-being for children and adults – working hand-in-hand with the health center and library resources also located on this campus. The Department of Parks & Recreation is committed to helping all Philadelphians grow by connecting them to the natural world, to each other, and to fun, physical and social opportunities.  The new DiSilvestro Recreation Center will accomplish all of that and more."