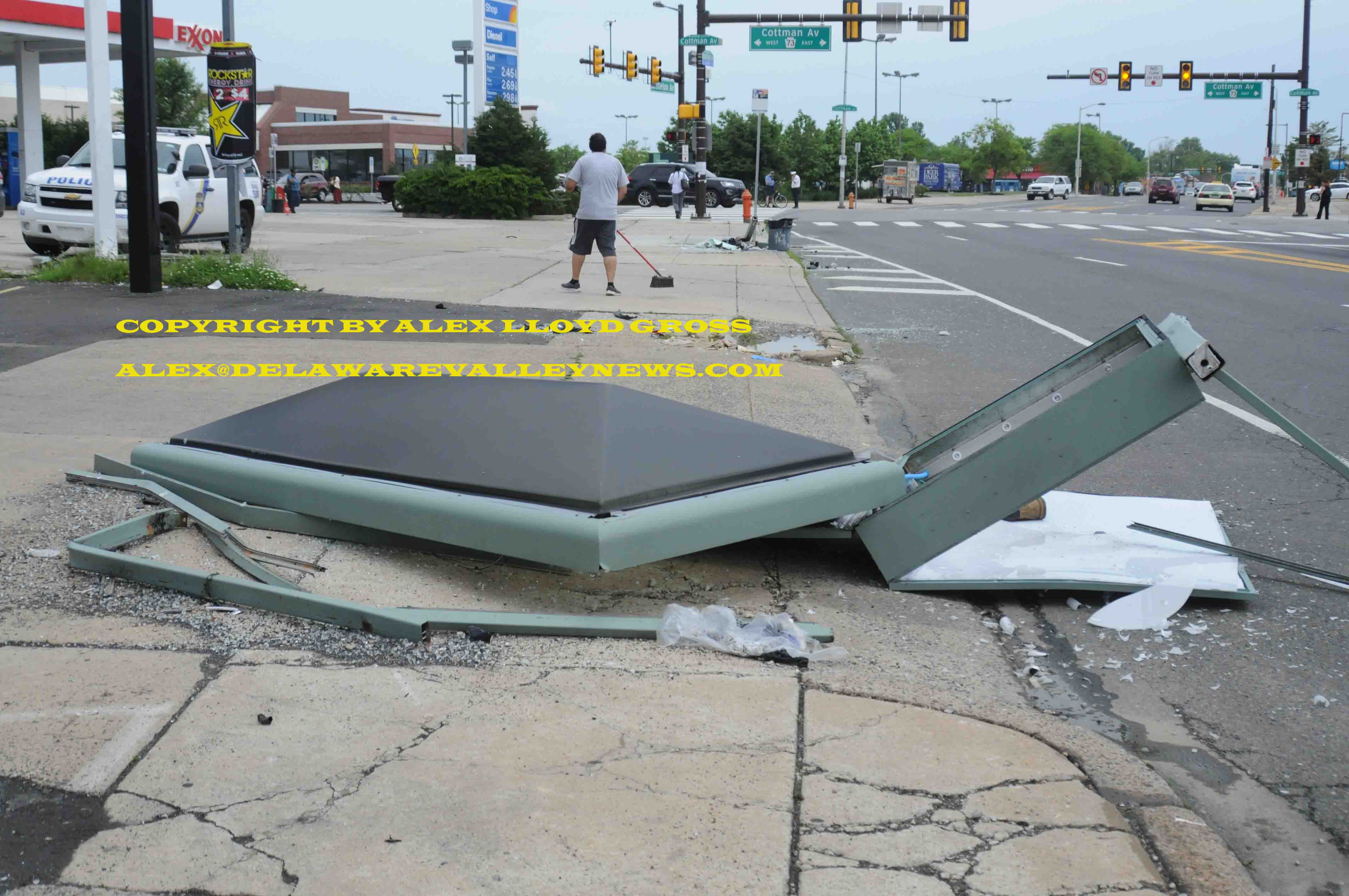 Driver turns himself in after deadly hit and run
---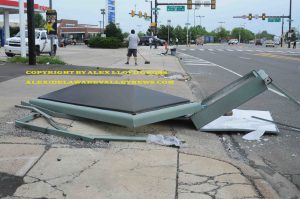 By Alex Lloyd Gross
At this point, there are no charges filed in a fatal accident that happened early this morning,May 24, 2016 at Bustleton Avenue just south of Cottman Ave.   The crash happened when Alejo Molina was waiting under a bus shelter to go home, when a speeding car slammed into the shelter demolishing it and sending Molina flying through the air.  The driver stopped his vehicle, got out,   looked at  Molina , then ran away from the scene on foot along with a passenger in his car..  There was a significant amount of blood left inside the car and cops processed it for DNA evidence.
As they were working the investigation the driver turned himself into police at Police Headquarters about 8:00 AM. He was interviewed,  and  charges will be announced if any are filed, at a later date. Officials close to the investigation said that charges are very likely to be filed soon. Speed was a big factor in the crash, cops said.  The speed limit is 30MPH and the vehicle was traveling much faster.
The driver was traveling south on  Bustleton Ave. and did not negotiate a slight curve in the road and plowed  right through the bus shelter , which was completely lit up.  Cops will be checking out the vehicle to determine if it had any defects.  The crash happened just after midnight and police were still on scene 12 hours later, pulling video and reconstructing the crash.