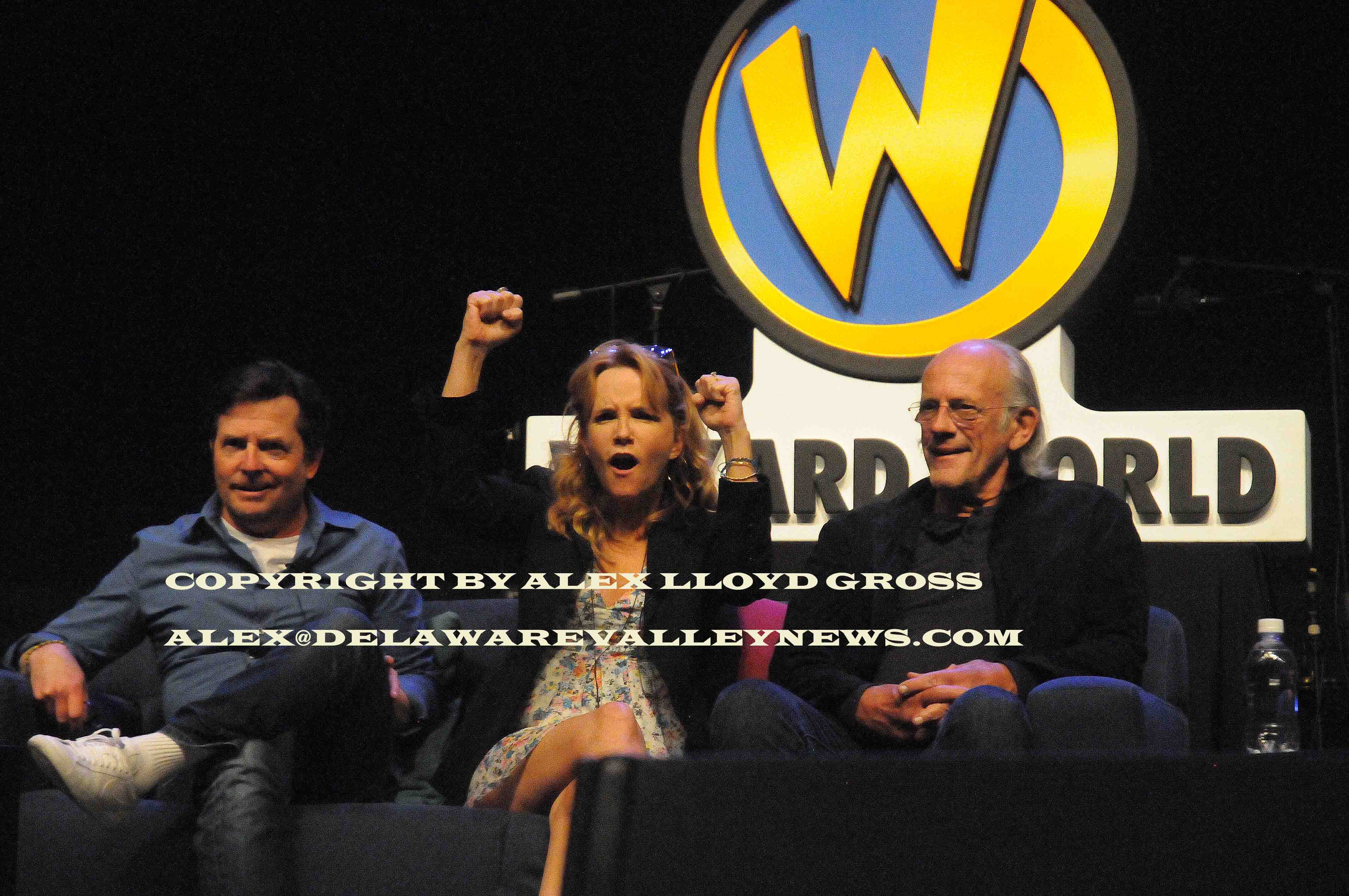 Wizard World goes Back To the Future in Philly
---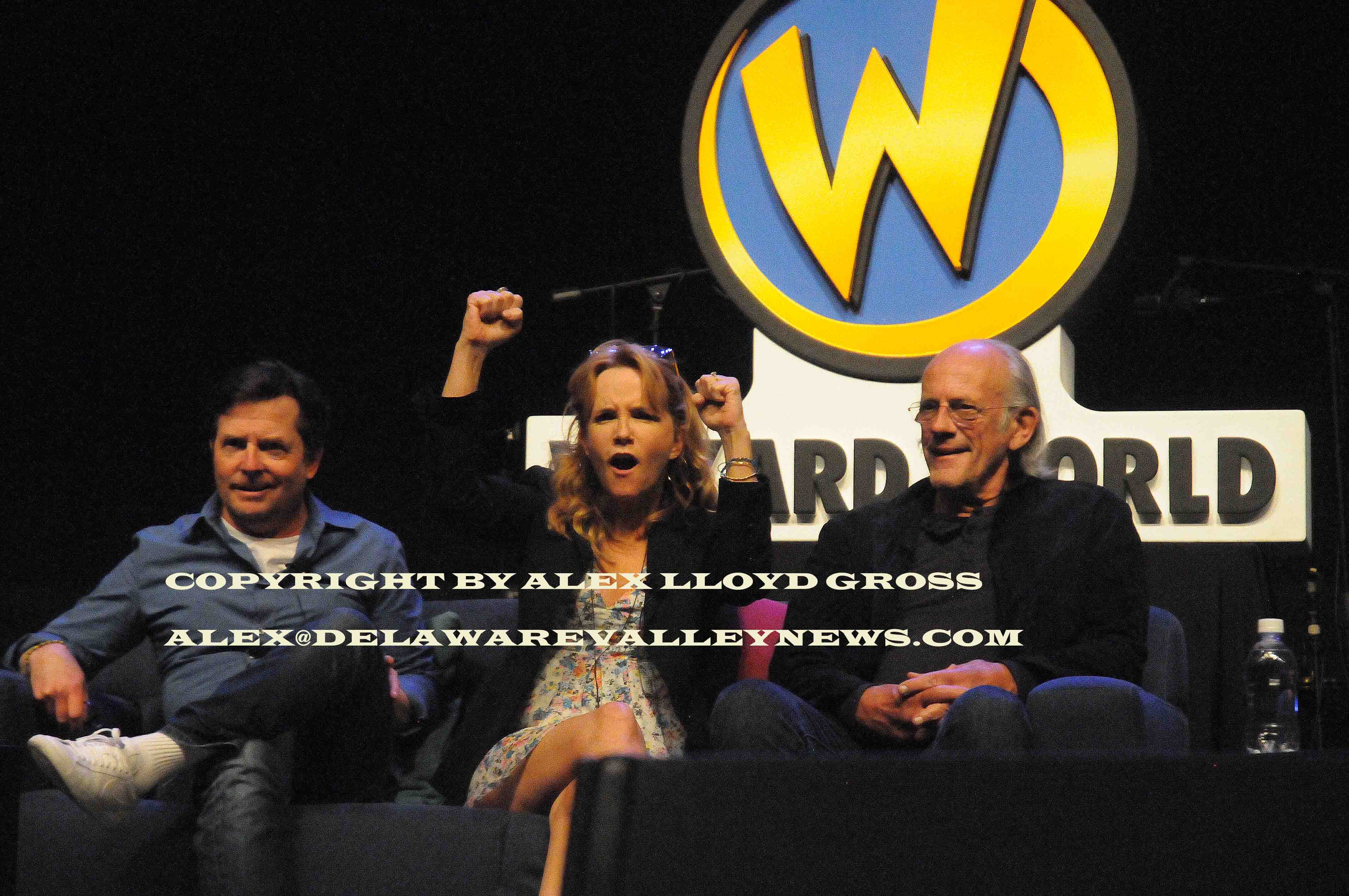 By Alex Lloyd Gross
No need to go to Hill Valley to visit Doc Brown, or Marty McFly, as both were in town today, June  4 2016 at WizardWorld stopped in town for the weekend to say hello.  For those unfamiliar,  Wizard World is like  a traveling circus without the animals.  Actors and actresses are booked and come to  the convention ( usually on a weekend) to sign autographs and pose for photos.  It's expensive but it is also a lot of fun.  A lot of the actors reps require a hefty guarantee of say $20,000 to $50,000  for their client to arrive. To recoup their investment,  packages are priced at several hundred dollars.  This year, Michael J. Fox , Lea Thompson and Christopher Lloyd were the headliners.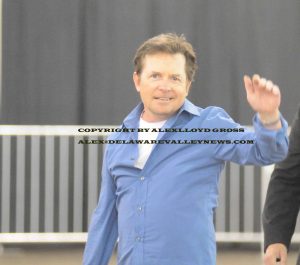 LeaThompson was a babe back in the day, breaking hearts of many teenage boys across America.,  She is here,  right in town. And she has been transformed into a Goddess.  Taking time for her fans even though there was a line. Lea was listening to their stories and sharing a few of her own.  Christopher Lloyd was very approachable at his booth. even signing  toys and memorabilia.  There was a Delorian on the floor but the Flux Capacitor  was not functioning. It was there for people to sit in and take photos with.  How cool is that?  For a fee you can get a photo of you with Christopher Lloyd next to the car.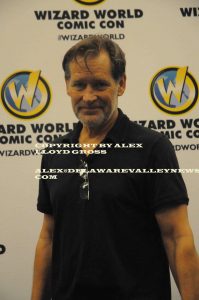 Michael J. Fox was the star of the Back To the Future movies and he was given headlining status here in Philly.  Suffering from Parkinson's disease, Fox  had to limit his signing to just those that paid a hefty price for his signature.  He took part in the Q&A session with Lloyd  and Thompson.
It was not all  Back to the Future at the convention. Not at all.  James Remar, from Dexter and The Warriors was there. He has over 150 acting credits to his name. You do not get that from being mediocre.
There are comic book artists and then there are the actors like Chris Hemsworth and Tom Hiddleston who bring those characters to life.  The line for autographs was long for both of them, the best way to see them was  at the Q&A panels they did.
Conventions like Wizard World thrive on social media when fans post selfies and then the fans collect likes and comments. There are two ways fans can collect these photos. The first and most popular way with with a phone or small camera taken at the table.  The lighting might not be great and composition is lacking in most cases, but it is a good keepsake.  The other is much hated by convention goers and that is the professional photo op.  For an outrageous price fans get a properly lit and composed snapshot of them with the actor of their choice.
Fans wanting to go to the convention can go tomorrow.  Then you gotta wait another year. The next one is not on the schedule yet, but Philly is one of the biggest markets for Wizard World so you can get they will be  back.   Sean Patrick Flannery, Stephen Amell,  Billy Boyd and Mitch Pilleggi   are just some of the folks that will be there tomorrow.
THIS ARTICLE AND CONTENT IS COPYRIGHT BY DELAWARE VALLEY NEWS.COM.  FOR LICENSING REQUESTS OR PHOTO REPRINTS CONTACT AL**@DE****************.COM