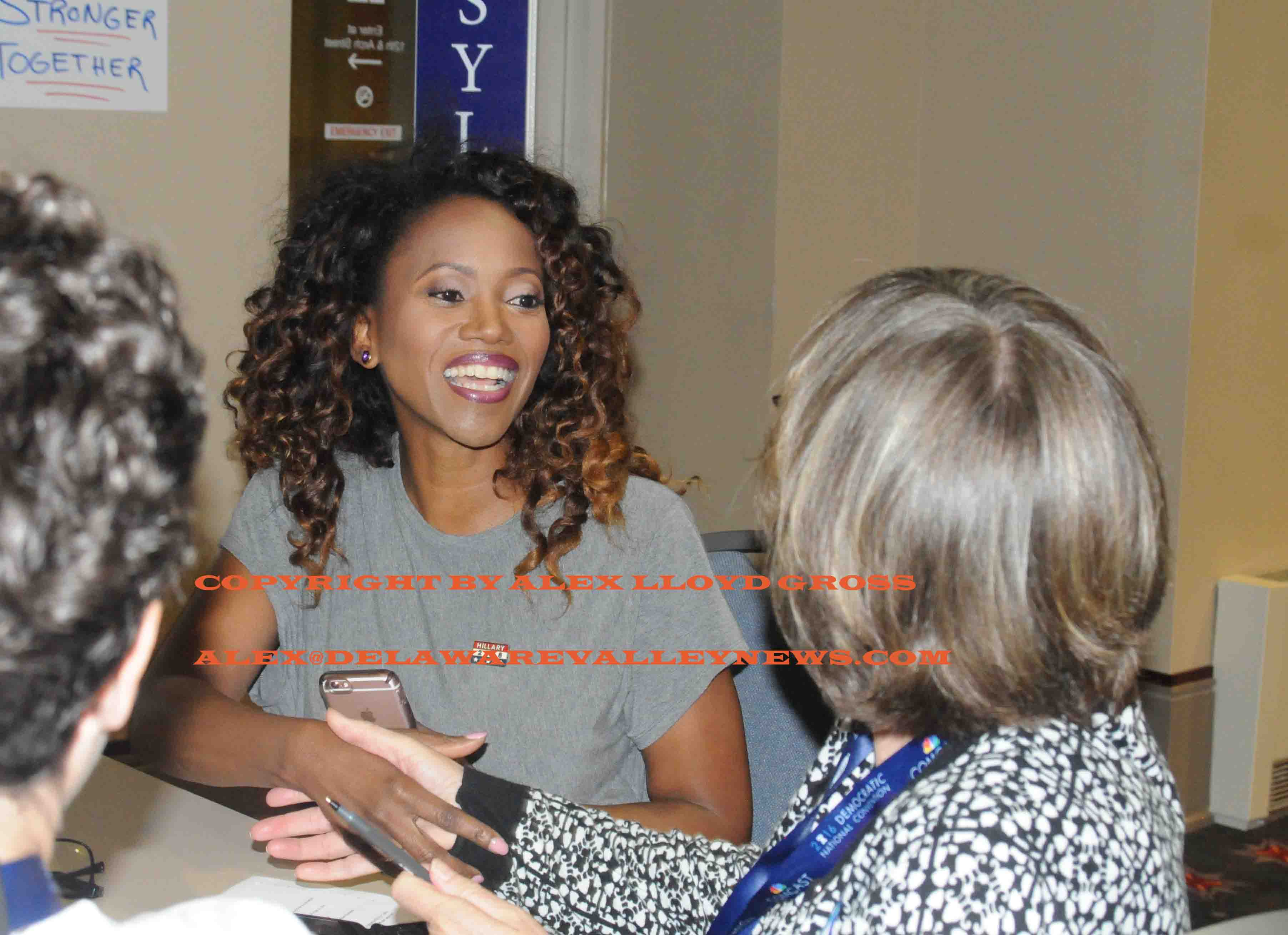 Actress Erika Alexander meets Hillary supporters
---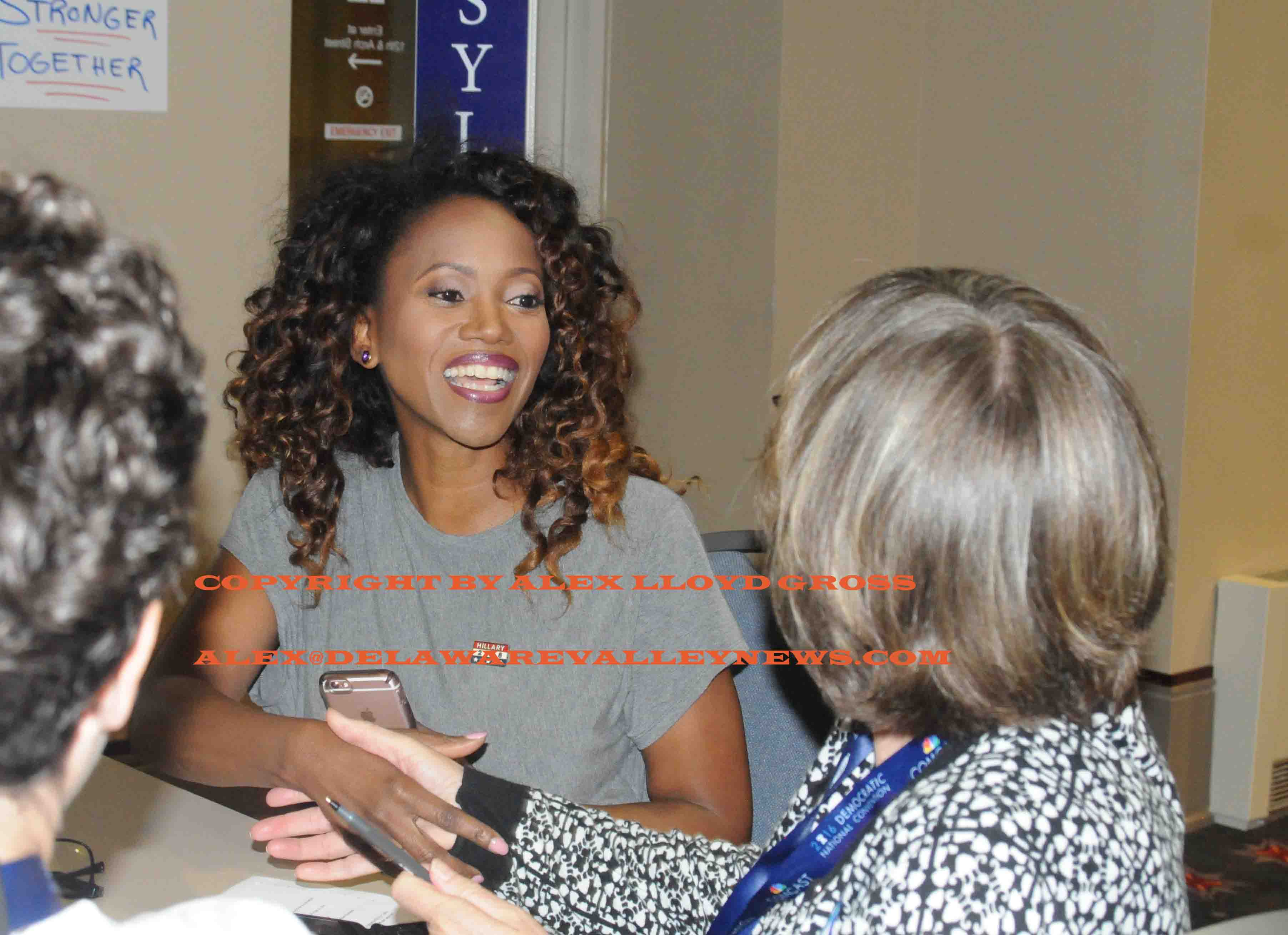 By Alex Lloyd Gross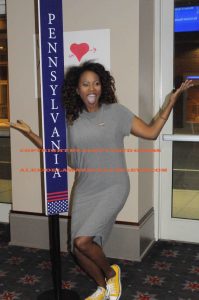 When you run for President Of the  United States,  you need all the help you can get. It is very common for major players to get major talent to help support them.  Some help by singing or speaking at the political convention. Others help by speaking to the volunteers working to get the vote out about your campaign.  Yesterday, Hillary Clinton's PR machine brought out  Erika Alexander  to do just that.
The Philadelphia schooled actress met with Hillary's peeps while they were doing a phone bank at the Pennsylvania Convention Center. ""Nine years ago, I decided that she was my candidate for president . When i went to High School for Girls, she was first lady when I was in high school, I learned a lot about her, I always adored her", Alexander said.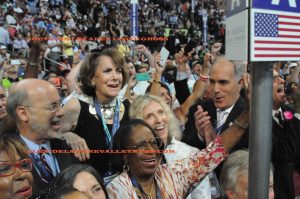 Erika Alexander spent part of her youth in Philadelphia on Vernon Street. She also attended George Washington High School in the northeast  and it was just as bad then as it is today. "A lot of racial  tension", she said.  To be fair,  Hillary has been criticized by many. Some within her own party.  Some of the criticism is done by Hillary haters. "A lot of that is manufactured, one of the huge things that is manufactured is that  there is no enthusiasm, yet 3,000,000 more people voted for her. People that support her, they work several jobs, they do not have time to do to a rally",she said.
Alexander is best known Max on Living Single, "I played a brash lawyer, I'm sure I put a little Hillary Clinton in that too" she joked, during her interview with  Delaware Valley News.com. She spent a lot of her time in Pennsylvania and watched her career grow.  In fact  some her her fellow students in the Philadelphia school system have gone on to become acting  coaches.
THIS ARTICLE AND ALL CONTENT IS COPYRIGHT BY DELAWARE VALLEY NEWS.COM AND MAY NOT BE REPUBLISHED IN ANY MEDIUM. FOR REPRINTS OR LICENSING CONTACT AL**@DE****************.COM