Danny Glover wants answers from the DNC regarding Nina Turner
---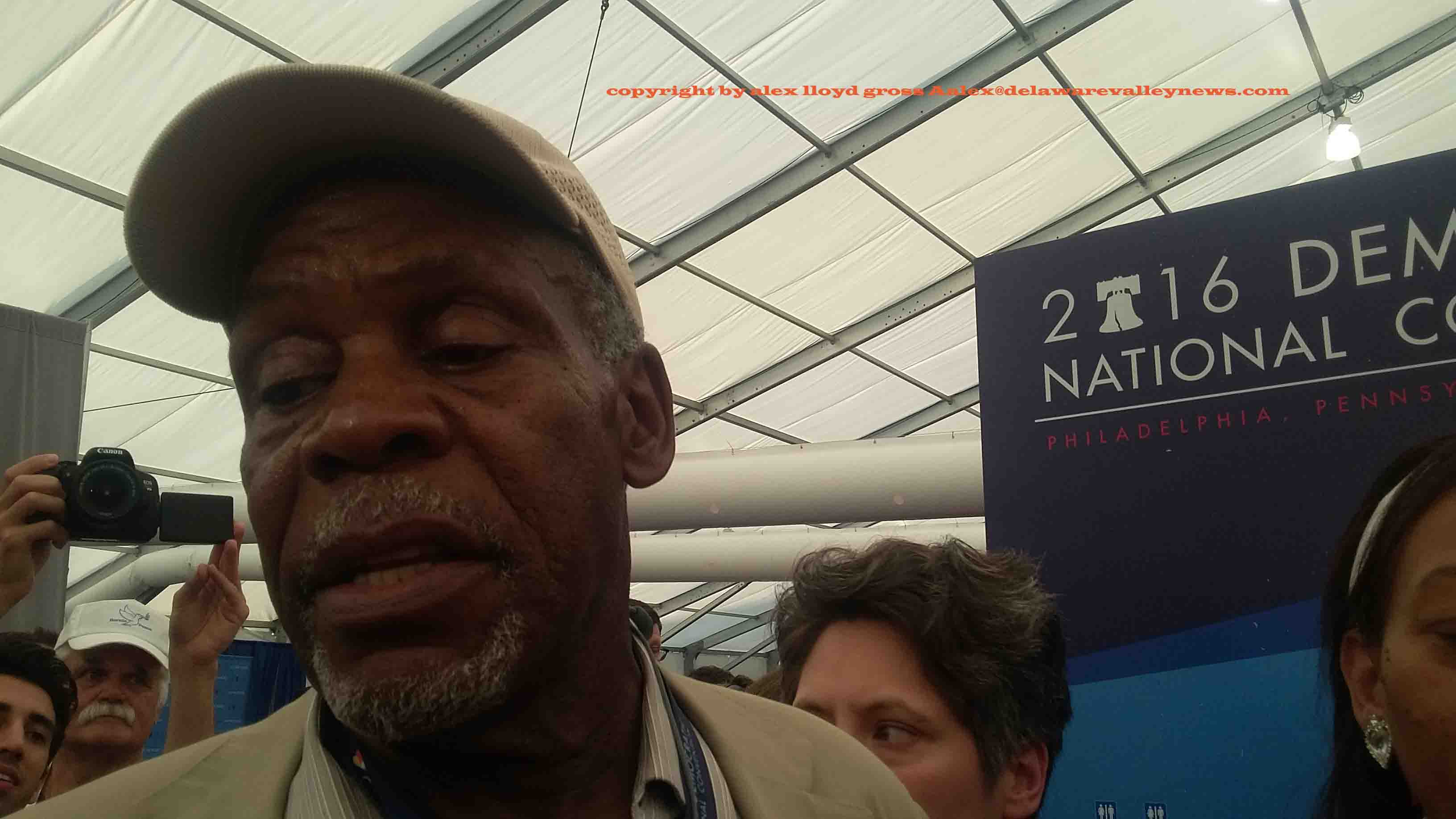 By Alex Lloyd Gross
imagine giving your heart and soul to a political candidate who is running for President of the United States. Imagine your political party rigging the election in favor of another ( and in your opinion) less qualified candidate.  That is exactly what happened to Nina Turner,  the former state  senator from Ohio was  planning to deliver a nominating speech for Bernie Sanders at the Democratic National Convention. Only she didn't.  It seems she was not allowed to talk and when she arrived in Philly she was refused entry to certain areas of the convention  and told that she would  not be speaking. Her remarks would  not be heard.
Several of her supporters took their case to the media today, July 27, 2016 by holding an impromptu presser in a media tent that had just one day ago,  was the site of a sit  in. Only this time they brought  Danny Glover and Susan Saradon.  Two Hollywood Actors involved in politics. "You are here you want answers, something was supposed to happen and it did not happen abruptly. The show  went on,the circus happened, it was planned", Glover said.
He did not discuss the nominee, Hillary Clinton, but he did express is frustration with the process. "I'm not inside of the room, deciding who says what, I'm not inside the room. I'm here as a citizen. i wanna know the answers as a citizen, not an actor," Glover said. "This  has been a very contested convention, this was supposed to be a nice coronation of Hillary Clinton, but  it did not happen that way,".he added.
Turner was a former supporter of Hillary  Clinton in fact Bill Clinton helped her  raise money for a political run before she switched  her support for Bernie.
THIS ARTICLE AND CONTENT IS COPYRIGHT BY DELAWARE VALLEY NEWS.COM.FOR PHOTO REPRINTS OR LICENSING REQUESTS, CONTACT AL**@DE****************.COM