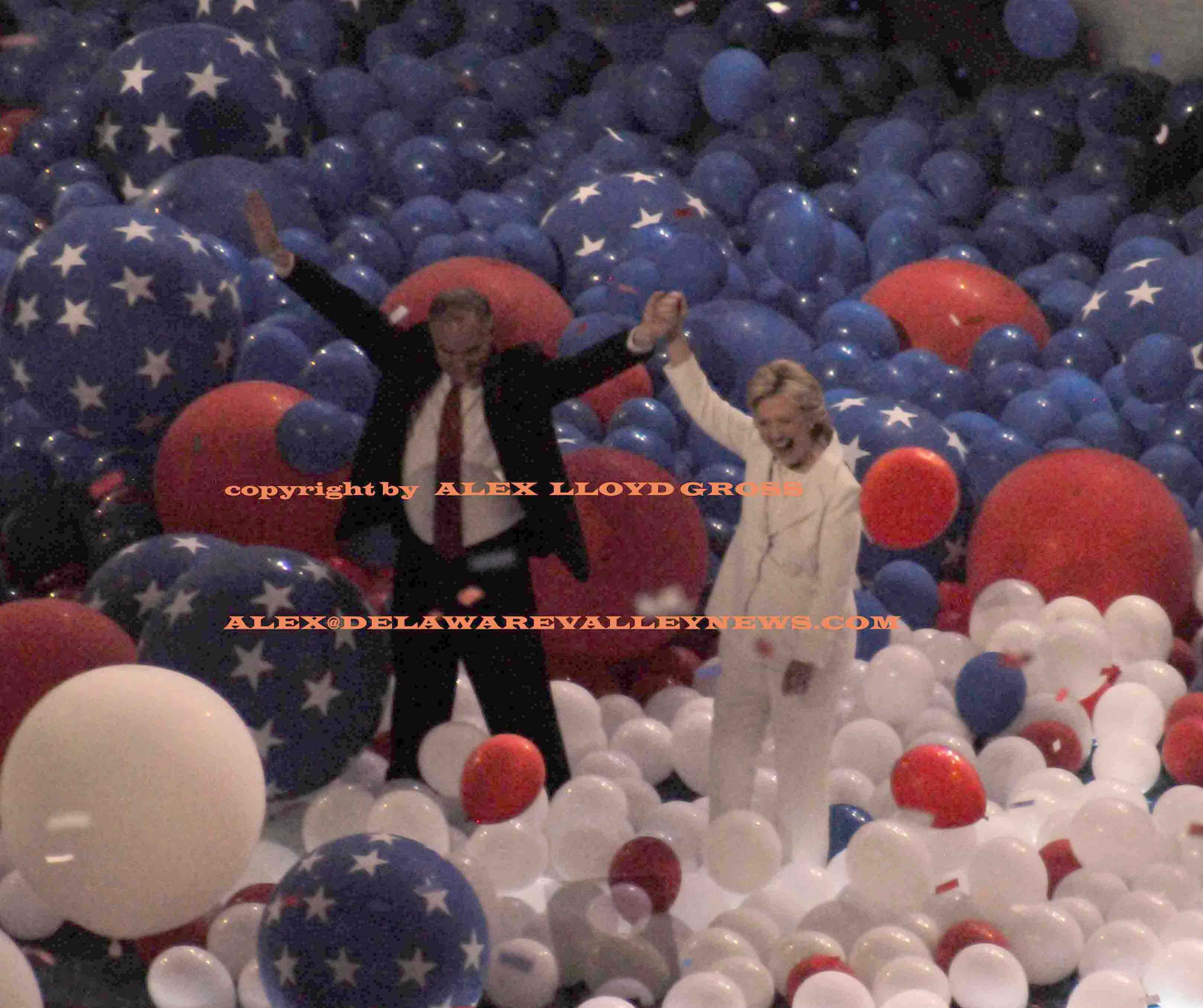 Hillary nominated for President, coming to a campaign stop near you
---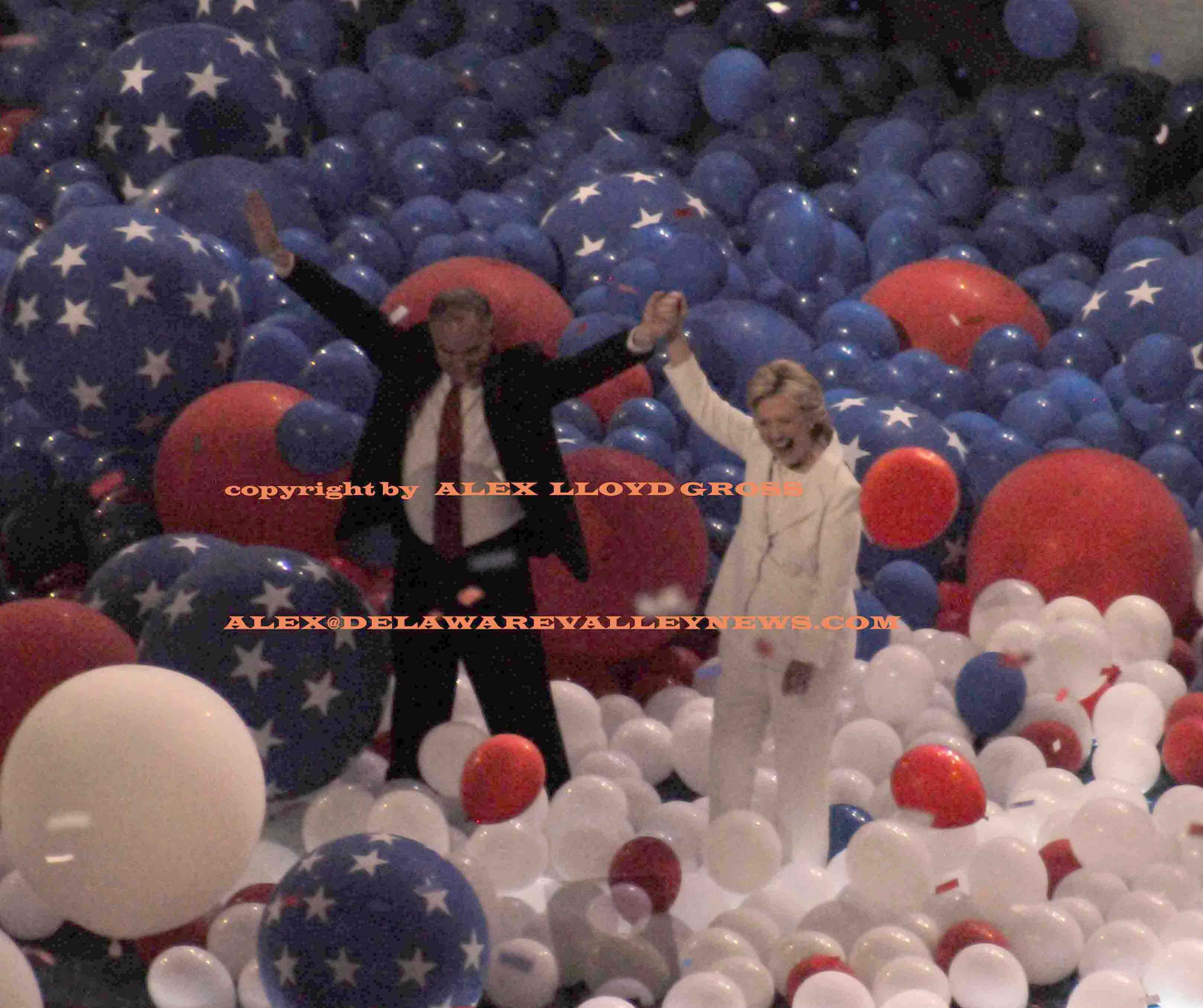 By Alex Lloyd Gross
The Democratic National Convention is over.  Life in the city can get back to normal.  Flyers and Sixers can play home games again.  Hillary Clinton and Tim Kaine have cleared out of the Wells Fargo Center and left town with a nomination to the office of President in Hillary's hands. The convention:   It was contentious, filled with protests and Bernie Sanders  and his supporters feeling screwed over.  The last night, Thursday saw Hillary take the stage for a speech that  lasted just under one hour.  Then the balloons came down.  Boy did they come down.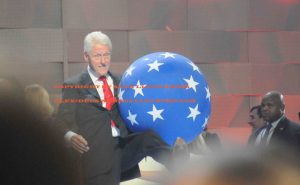 In her speech, Hillary promised she was not going to destroy the second amendment, "There has to be common ground", she said. Part of what Hillary wants is anyone on a government watch list to not have access to guns. That sounds reasonable until you realize Dr. Martin Luther King was on a watch list.   Hillary promised to raise the minimum wage . Outside the arena, a republican was campaigning for senate.  His attitude was that since he worked himself up , others should too.  Not  everyone has the opportunity  he did. That is the mentality Hillary must overcome to get anything done.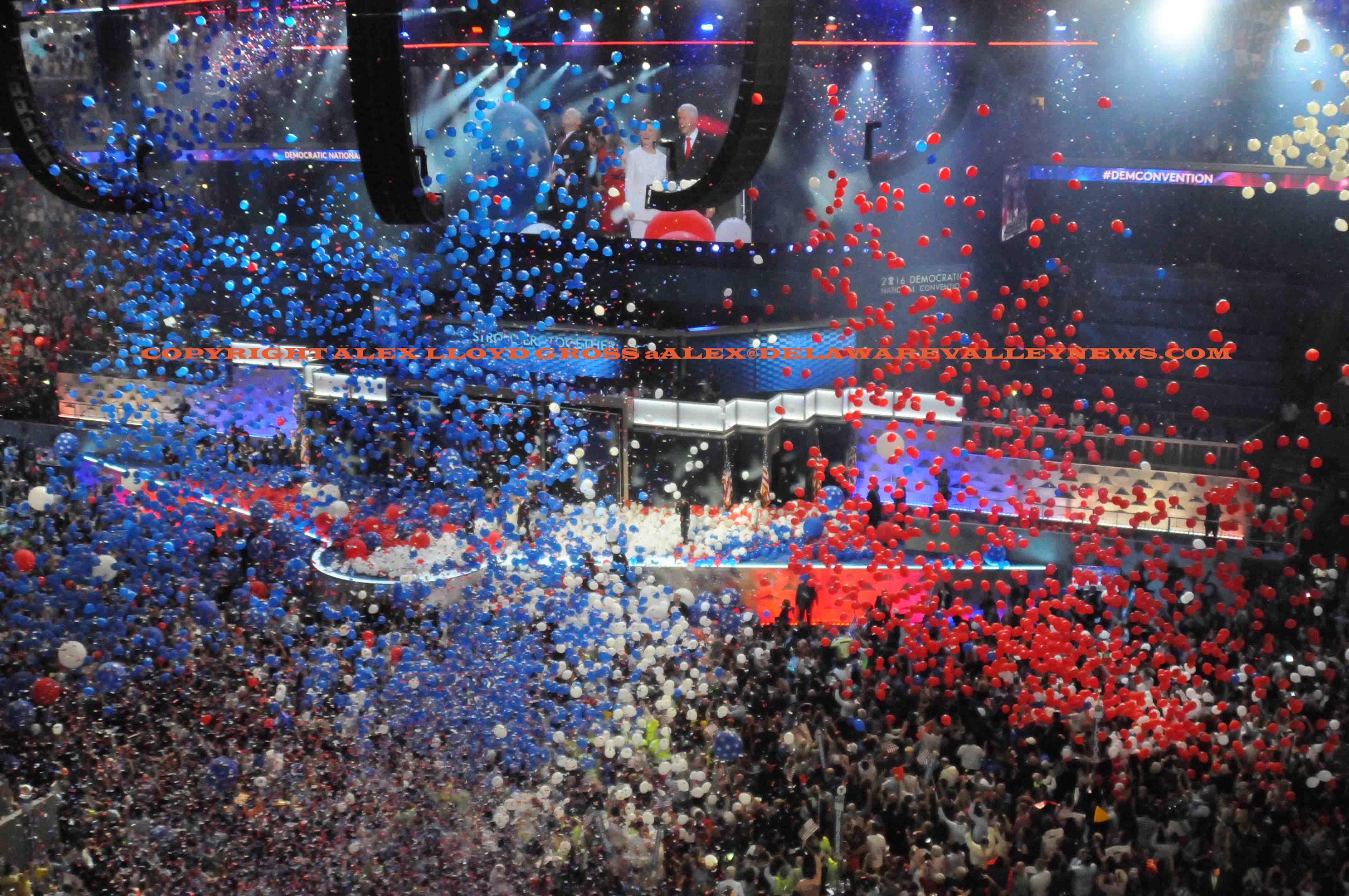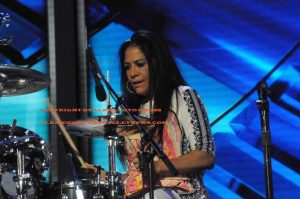 Chelsea Clinton introduced her mother.  Her speech was rather dull and predicable. People do not want to hear her, they want her mother.  They wanted to see and hear from Hillary.  For Hillary, the podium was moved to the front center of the stage. Prior to this ,there were two podiums and people towards the rear and sides of the arena could see nothing and the the sound was jumbled for them.  Hillary was smart to turn around to speak to those people in the upstairs sides, Some of the people that had an obstructed view were members of the media.
Inside the arena, there was not a seat to be had. The floor was locked down at 6:00 PM to guests and by 8:00 PM, there were lines to get into all of the upper sections. More people had tickets than there were seats.  All seating was general admission, first come first served.
THIS ARTICLE AND ALL CONTENT IS COPYRIGHT BY DELAWARE VALLEY NEWS.COM. FOR REPRINTS AND LICENSING REQUESTS PLEASE CONTACT AL**@DE****************.COM