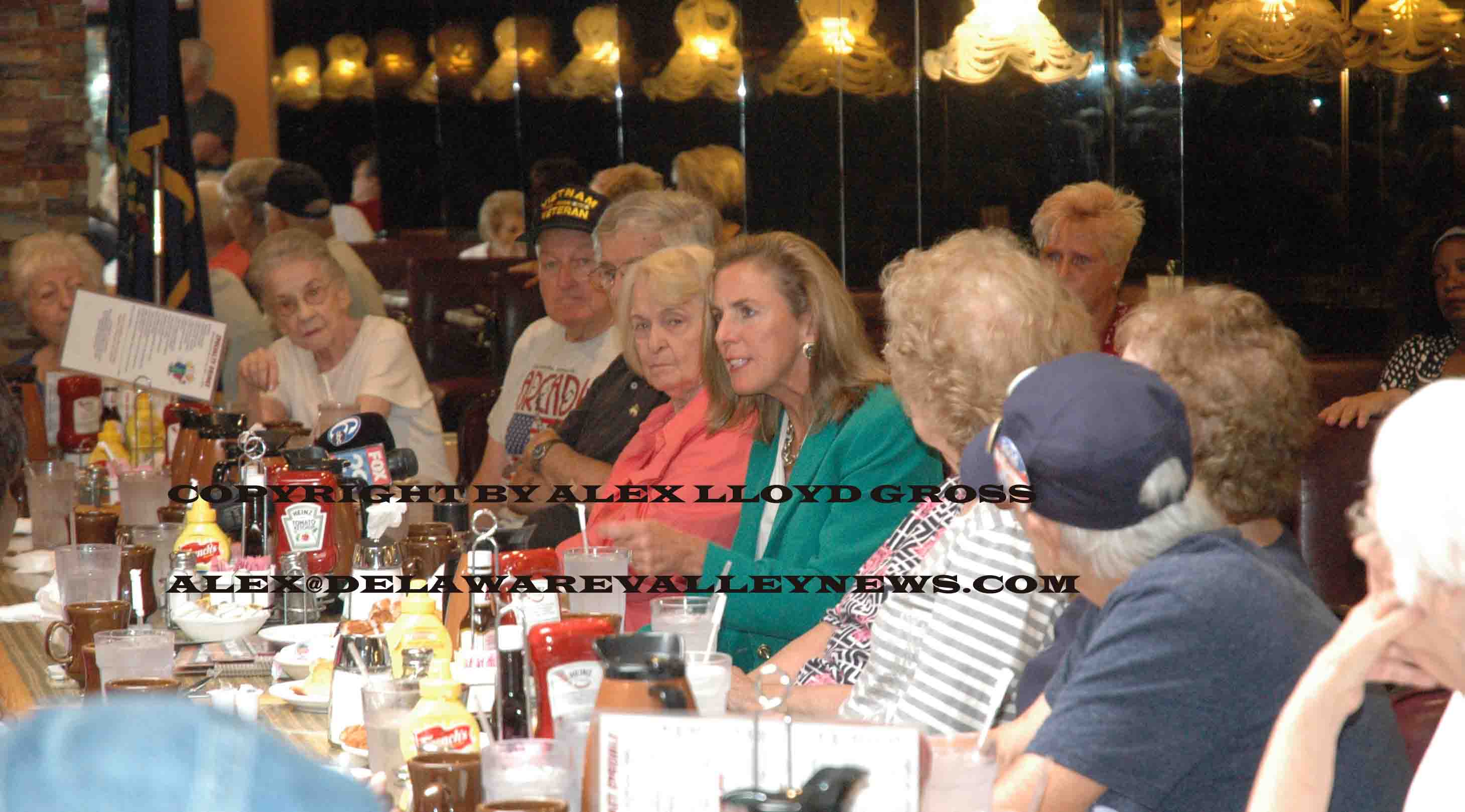 Katie McGinty speaks with seniors in Bucks County
---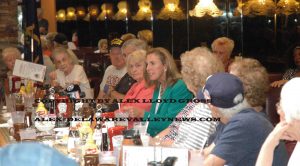 By Alex Lloyd Gross
When you run for any political office, you have to meet your constituents and find out what is on their minds. It's the  only way to find out what is going to be needed to help these people  should you become elected. That is the reason that Democratic Senate hopeful Katie Mcginty was at the Golden Dawn diner on New Falls Road in Levittown Pa. yesterday, August 2, 2016.
McGinty, fresh from her speech at the Democratic National Convention is hoping to keep the momentum going forward into November. She has a tough fight on her hands, as the person she is trying to unseat is incumbent Patrick Toomey.   During the meeting, which took place over light food, McGinty heard the number one complaint from seniors.  The rising and  obscene price of medicine. "For common ailments, such as high blood pressure and such, the price of prescription medicine is at times 400 percent higher in the United States than it is for people that live else were, and we're going to work to change that", she said.   For some specialty medications,  the price is above and beyond what people can pay. Seniors are making the choice of eating or buying medicine.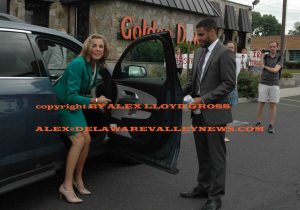 Another item that McGinty talked about  was the Consumer Financial Protection Agency. They help people  who have been the victim of a fraud and they help people not to become a victim of fraud.    Internet fraudsters call people and will  use social engineering to tell them they owe tax money or have to pay a fine . If they do not pay they will be arrested within the hour.  All of it is bogus. "That's one cop on the beat I will fight to keep there," she said.
Another item brought to McGinty's attention was the practices of pay day lenders.  This type of financial transaction is predatory lending at it's worst.  People will borrow a  small amount of money  for bills and get charged heavy interest rates. It would not be uncommon for someone to  borrow $100.00 and have to pay back $175.00 in interest and fees if they are late on payments. Money is deducted from checking accounts.  As a Senator, McGinty will be able to keep these people on a very short leash.
She spent about an hour at the diner. There was an crowd of about 35 people that showed  up to greet her. Not every one was happy to see  her. As she arrived, there were a handful of protesters . They stayed outside and carried signs.
THIS ARTICLE AND CONTENT IS COPYRIGHT BY DELAWARE VALLEY NEWS.COM .  FOR REPRINTS OR LICENSING CONTACT AL**@DE****************.COM