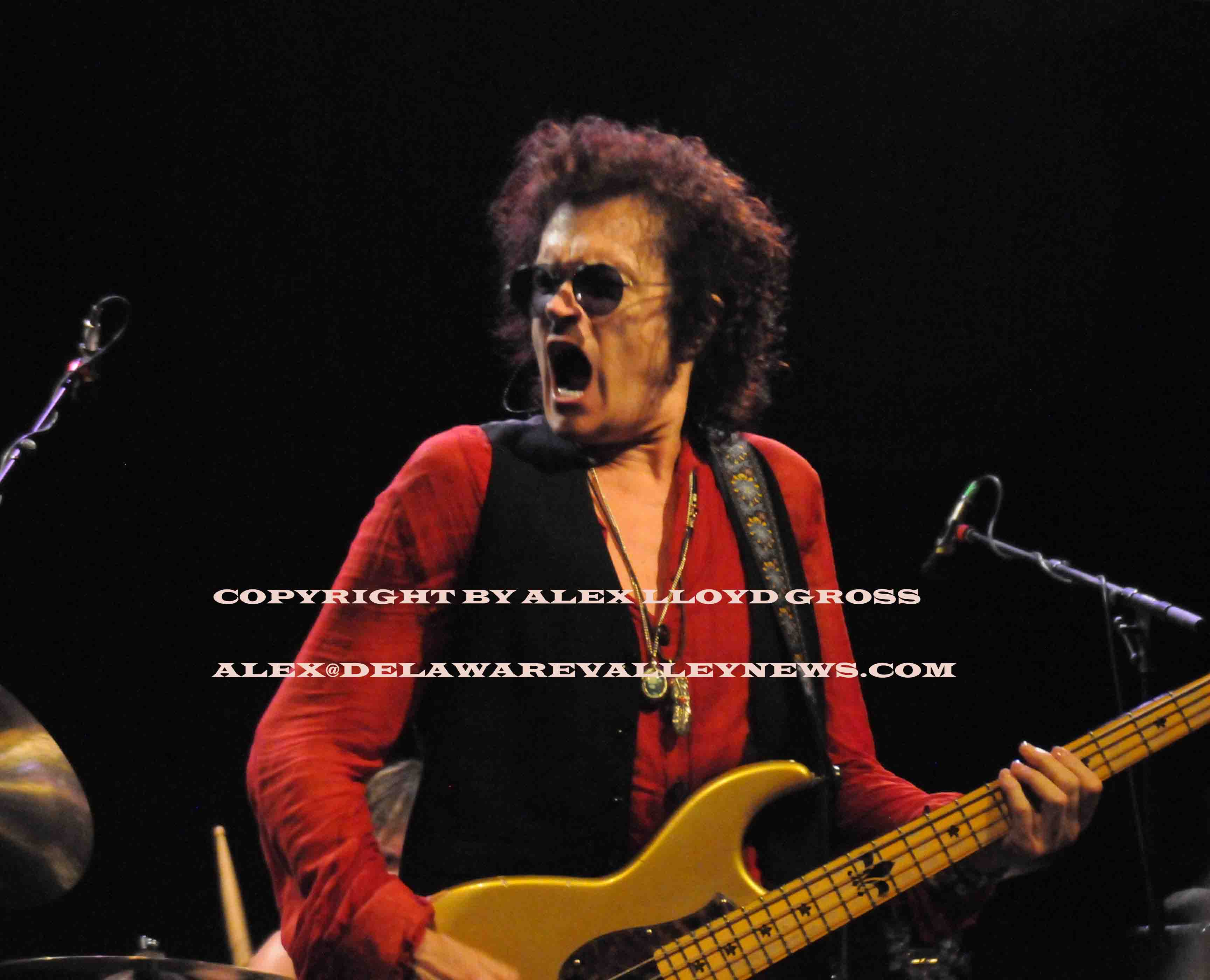 Glenn Hughes brought the house down at Sellersville
---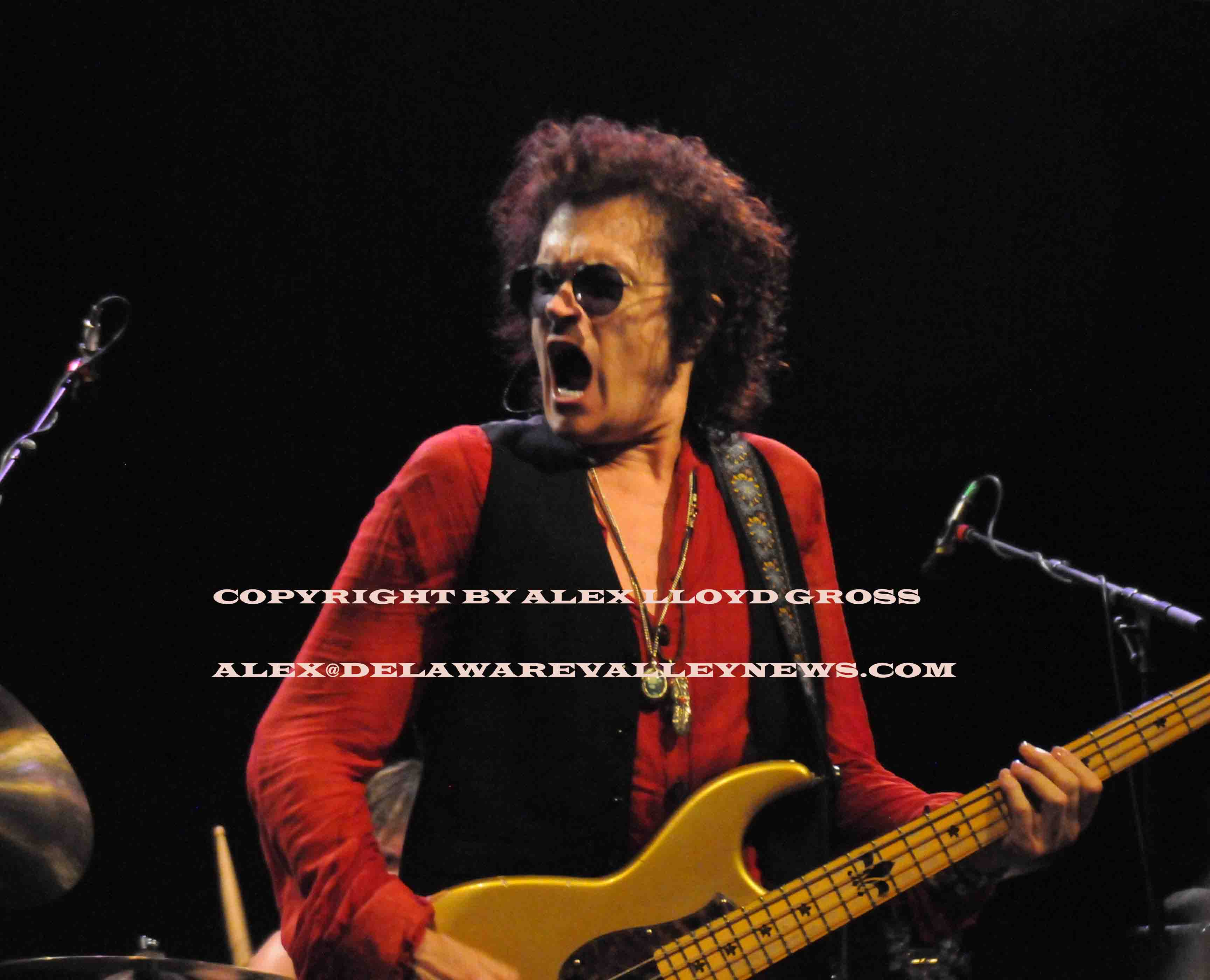 By Alex Lloyd Gross
Glenn Hughes promised us a rock show and he delivered.  The show, played last night, August 19, 2016 at the Sellersville Theater  was just what the doctor ordered. A loud rock show played by an Rock and Roll Hall of fame icon.  Hughes, best known for his work with Deep Purple,  played some Purple songs in his 90 minute set, such as  "Stormbringer" and "Burn".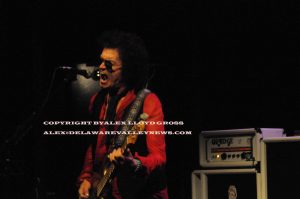 Hughes , as we wrote about here, has a ton of songs he could play.  The man could be on stage for six hours and not even play half his catalogue.  He brought his voice and his bass guitar,  drummer Pontus Engborg and guitarist Soren Anderson and the was it. A trio on stage took care of business. This is his first solo tour of the United States and that meant he could bring out solo material and stuff from previous endeavors he was involved with, like Hughes Thrall.
A lot of classic  rockers cannot do what they could in their 20,s  and their vocal range starts to suffer. Hughes did not get that memo.  Everything he did sounded spot on.   The only downside to this tour is it lasts only about a month. However, Hughes said that he will be back with a new solo album in 2017.  Hopefully, another stop in Sellersville can be put on the books. This show was sold out.  Fans left their seats to stand in the isles on either side of the building.  This is music best listened to while standing up and at high volume.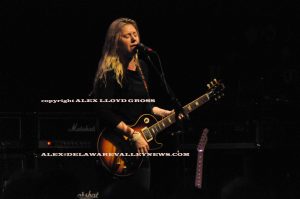 "Soul Mover" got everyone on their feet. regardless of your seat location.   Songs like "Orion"  kept the crowd mesmerized. Prior to the show, he held a small meet and greet for fans.  Opening the show was blues guitarist Joanne Shaw Taylor. A relatively unknown performer  in the states, she was able to earn standing ovations  after some of her songs.  She looks as good as she sounds and she is beautiful.   She should announce the names of the songs she is doing so people can become familiar with her. She played as a trio as well.
After her set, she held a  meet and greet in the lobby.  After the show was over,  Soren Anderson was out front speaking with fans and he showed a snippet of Hughes next video. It rocks and  the song should be played live.  In Sellersville in 2017.
THIS ARTICLE AND CONTENT IS COPYRIGHT BY DELAWARE VALLEY NEWS.COM. FOR REPRINTS OR LICENSING CONTACT AL**@DE****************.COM