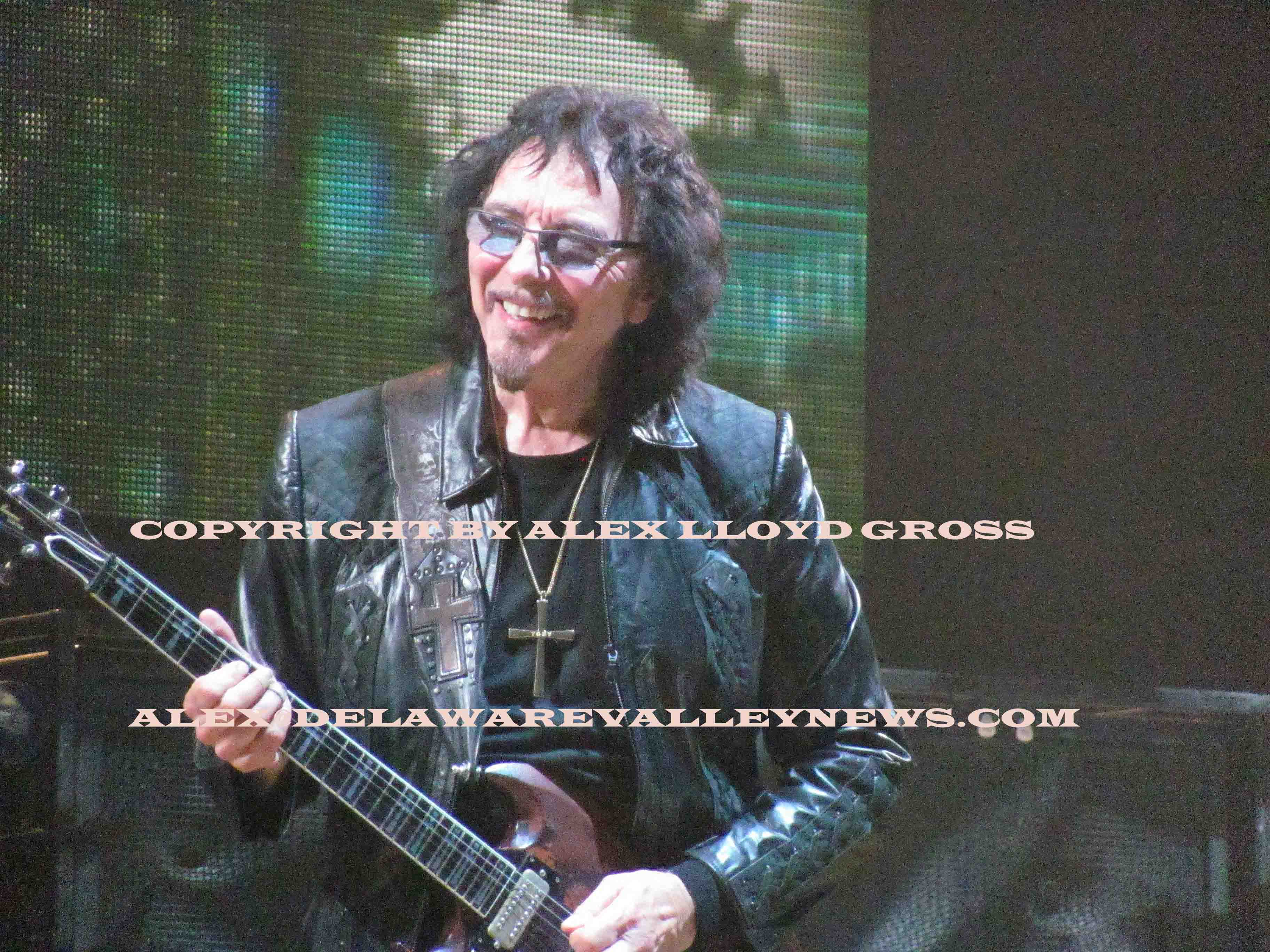 Black Sabbath Matters in Camden
---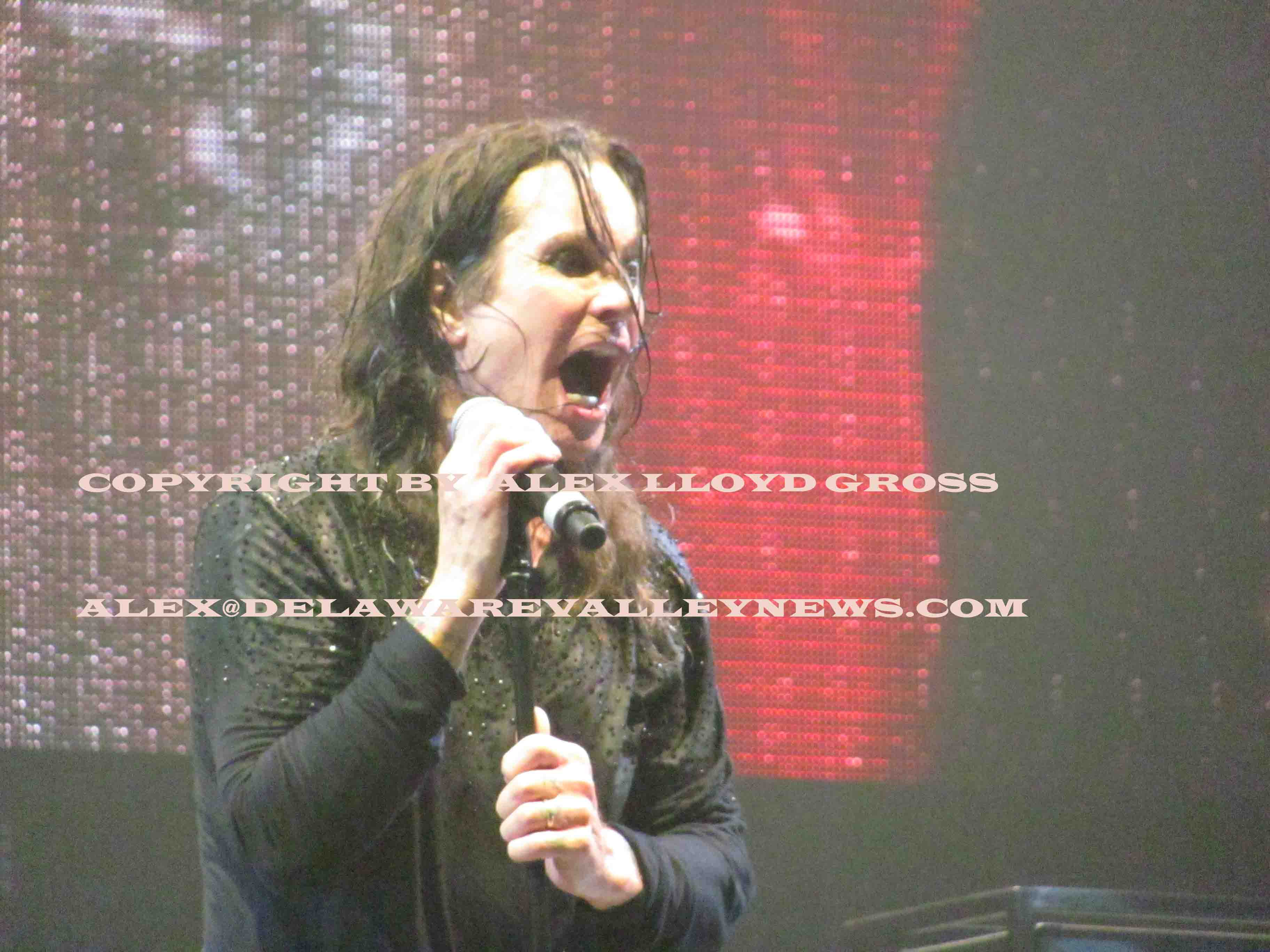 By Alex Lloyd Gross
Black Sabbath mention the name and the squeamish cringe and run away.  The hardcore  people smile and reminisce about seeing them play live, or maybe about the time they met members of the band. These are the smart people.   Sabbath have decided to call it quits and stop touring and stop recording. Their last tour, titled  "The End"  found it's way to Camden New Jersey the night of August 19, 2016.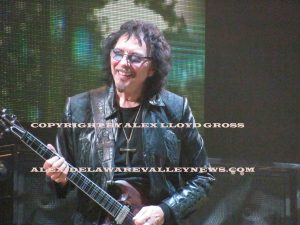 Less than 30 minutes after Rival Sons left the stage,  the lights went down and Black Sabbath were on stage. Live.  it was surreal.  Especially down front,  courtesy of a friend of a friend that did not show up and that left an empty seat. From the opening  notes of Black Sabbath,  the show was non stop rock.  The band were tight, on fire and just plain good.
There was contention among fans that some hesitated to attend without Bill Ward.  The drummer,  Tommy Clufetos is very good but he is mentioned nowhere on any tour posters or tour promotion.  Yet he was given a drum solo.  The members of Sabbath dressed all in  Black and looked like icons.  Tony Iommi even smiles a few times while on stage, Ozzy, well he was Ozzy,  running around screaming "Let me see your hands"  , and trying to have the crowd do hand gestures.  At times it worked and at times not.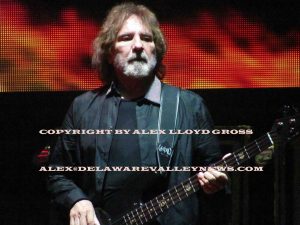 People expected to hear "War Pigs" , "Paranoid"  and "Children Of the Grave" and they were not disappointed.  However, when "Hand of Doom" and "Dirty Woman" were played,  most of the crowd knew the songs and smiled, knowing this was not going to be a routine set list of songs they saw the band play live before. This was something special.   Back in the day, Sabbath shows were rowdy, with fights breaking out and pot smoke so thick you could not see the other side of the arena.  Things were different at this show.  The pot smoke was still there, but thankfully, fans have grown up and the fighting was kept to a bare minimum.
Tickets to the show ran from $2500.00 for a front row meet and greet experience to $13.00 on the lawn.  In 1978 when they played the Spectrum, ticket prices were under $10.00. Adjusted for inflation,  almost 40 years later, $13.00 ( including fees) was a fantastic deal and there was no excuse not to come.  The show was over about 10:30 PM which gave Sabbath about two hours on stage.