Man with police scanner helps catch bad guy
---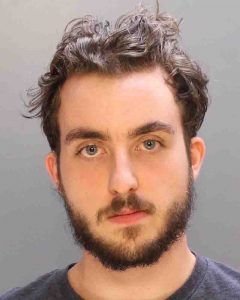 By  Alex Lloyd Gross
A tow truck driver listening to a police scanner is credited for helping cops nab a male who struck a Philadelphia Police Officer with his vehicle and kept going.  The incident took place yesterday, August 25, 2016  during the early morning hours.  Police had stopped a vehicle on the 4100 block of Main street for an alleged traffic violation.  As a Sgt. was standing next to his vehicle,  a 2008 Rav -4 came down the road and struck the Sgt., a 26 year veteran of the department.
The driver never stopped and made a sharp turn onto Shurs Lane.   This is location is in close proximity to Montgomery County, and there are lots of places in the area to hide a vehicle until the heat dies down.  As a description was broadcast over police radio, a tow truck driver, listening to his scanner, observed the vehicle and kept it insight, while notifying police via telephone  of the vehicles location.
Cops responded and arrested Colin Murphy, 21,of Schwenksville, Montgomery County and charged  him with DUI,  aggravated assault while DUI and related offenses.  The Sgt. is expected to be okay. With several departments racing towards encrypting police channels, it is important to note that Philadelphia has an open system except for sensitive talk groups .  Had the police channels been encrypted, it is very likely that   Murphy would have gotten away and been able to secure his vehicle near his house,  almost  20 miles away.
THIS ARTICLE IS COPYRIGHT BY DELAWARE VALLEY NEWS.COM. FOR REPRINTS OR LICENSING REQUESTS CONTACT AL**@DE****************.COM