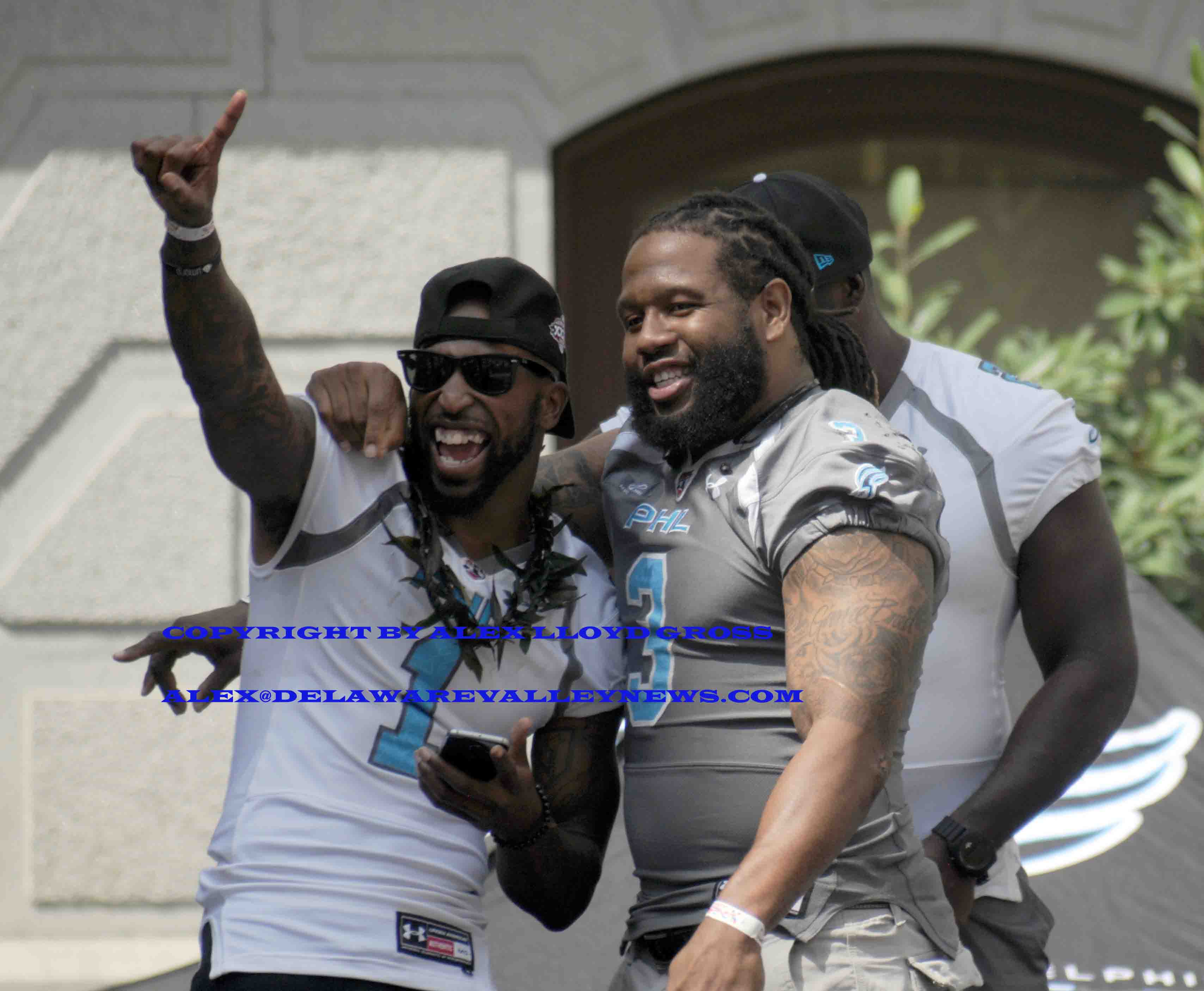 Philadelphia Soul host championship rally at city hall
---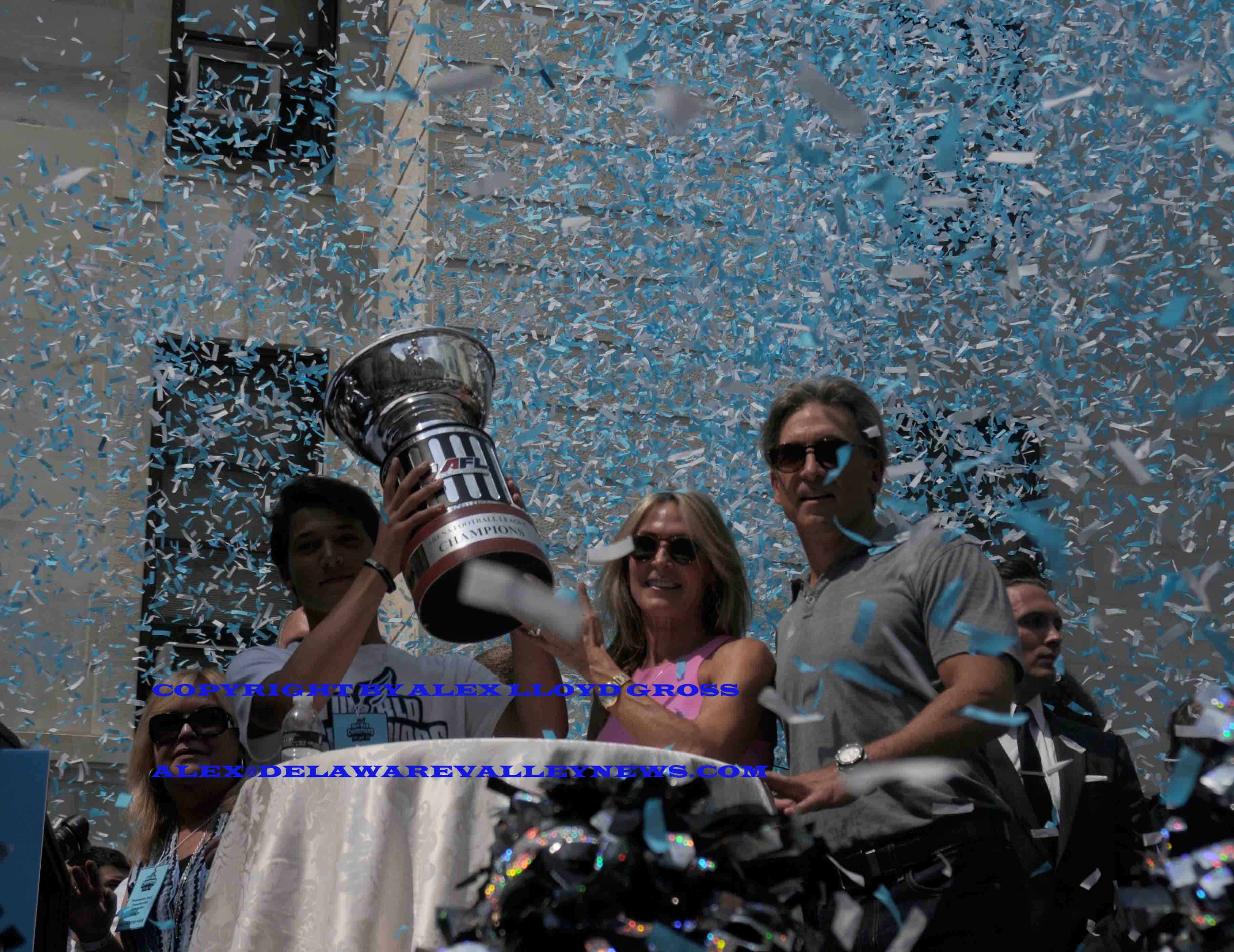 By Alex Lloyd Gross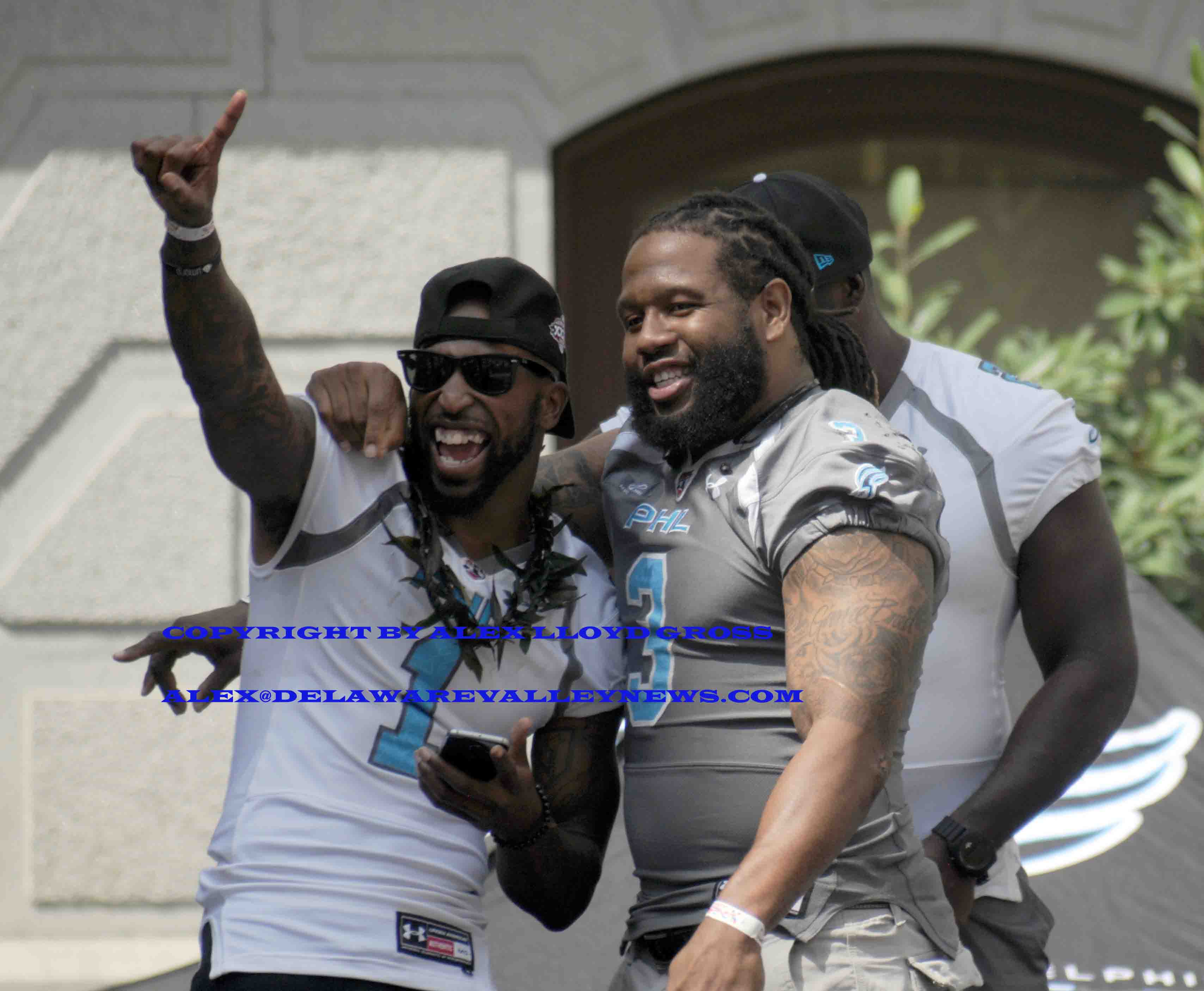 The Philadelphia Soul won the championship over the Arizona Rattlers and got the privilege of hosting a victory rally in city hall courtyard today, August 31, 2016. The rally, held at noon  allowed those fans that work in the area to attend during their lunch break.  This is the second Soul Championship inside of 10 years.  They play Arena Football, which is quite different from the NFL.
By 12:15 about 300 people gathered inside the courtyard to hear Soul owner and  former Philadelphia Eagle Ron Jaworski proclaim that winning is difficult and winning two championships inside of 10 years is a task unheard of in Philadelphia.   While the Phillies took the World Series in  2008, their performance has been lackluster since.   The Soul have won 70 percent of their games  since their inception during a press conference outside the Spectrum, in September of 2003.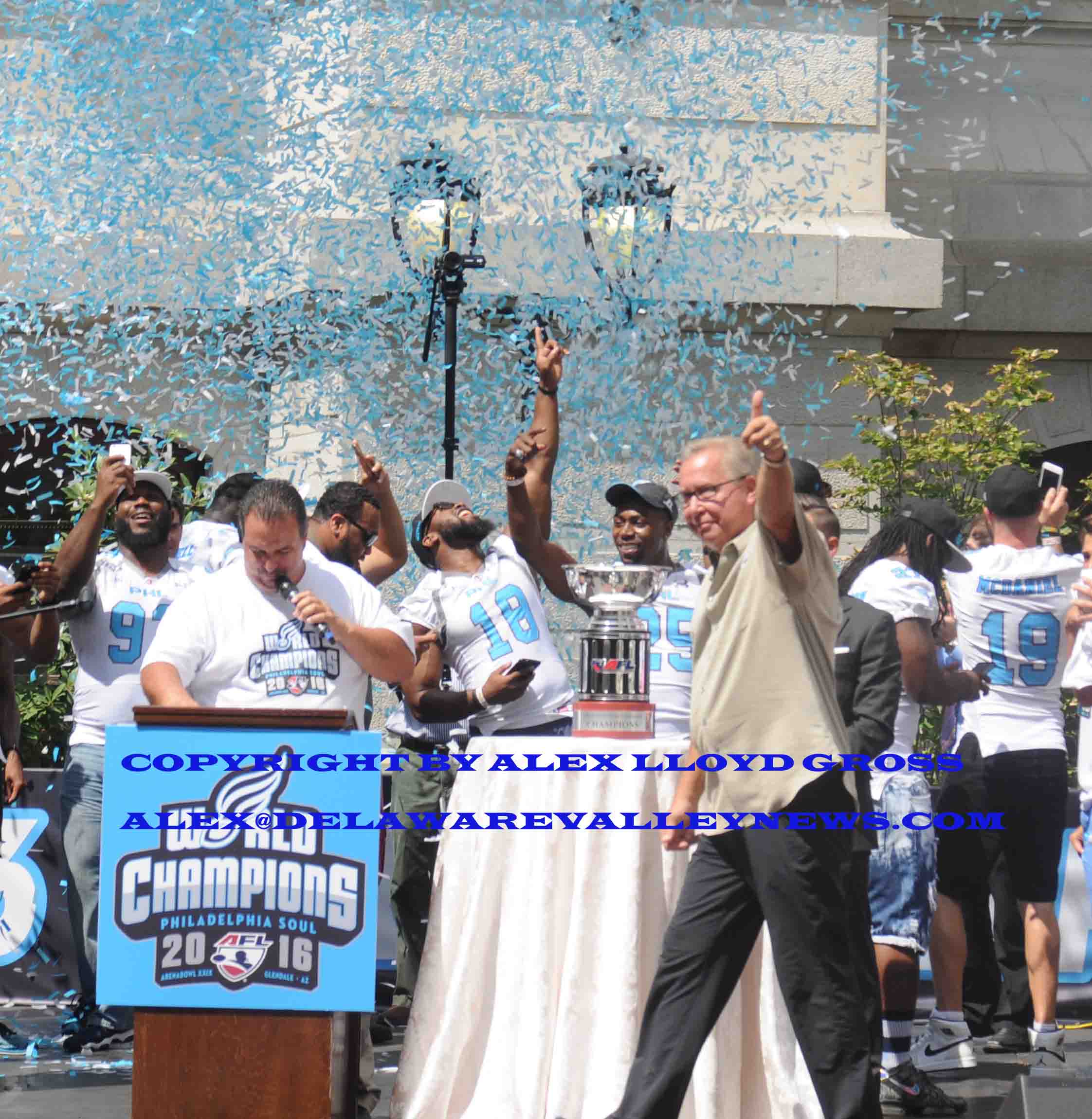 The rally was small by comparison  with other sports teams victory parades, but those that were there were enthusiastic about being there and about the Philadelphia Soul. This year, the team had everything going against it  with construction of the 2016 DNC kicking them out of their home, the Wells Fargo Arena.  They played at the PPL Center in Allentown and at the Sun National Bank Center for the Rock and Jock  match up that saw them beat the LA KISS.
A good portion of the players held up their cell phones as they made their way to the stage , presumably, they were recording video and that footage could wind up on their Twitter feeds or other social network. As the rally came to a close, team owners and players thanked Philly   for their support and implored people to go check them out.  It's family friendly and fun. As the players left, they went out into the crowd to pose for photos and sign autographs.
THIS ARTICLE AND CONTENT IS COPYRIGHT BY DELAWAREVALLEYNEWS.COM. FOR PHOTO REPRINTS OR LICENSING  CONTACT AL**@DE****************.COM