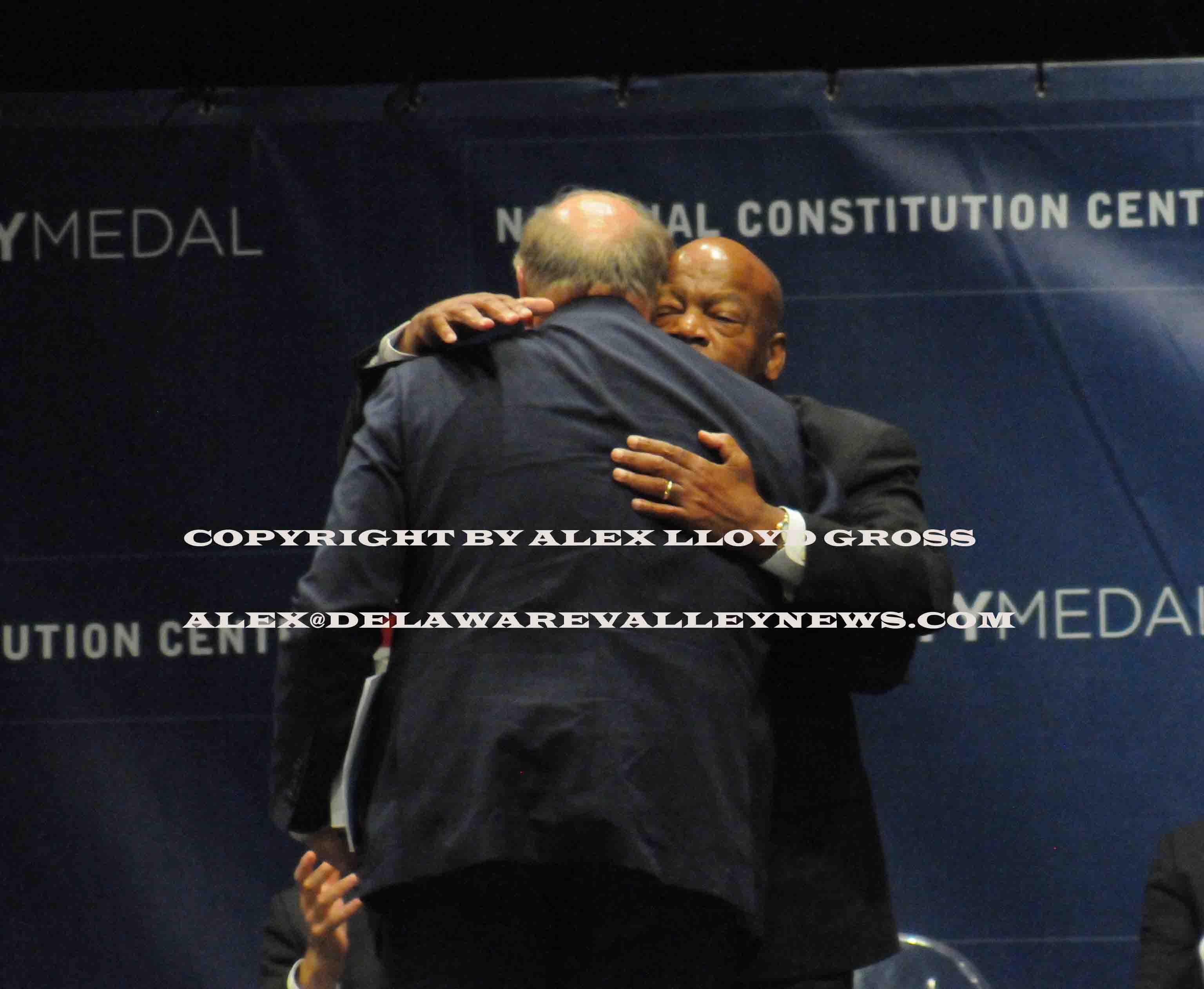 Liberty Medal given to civil rights leader
---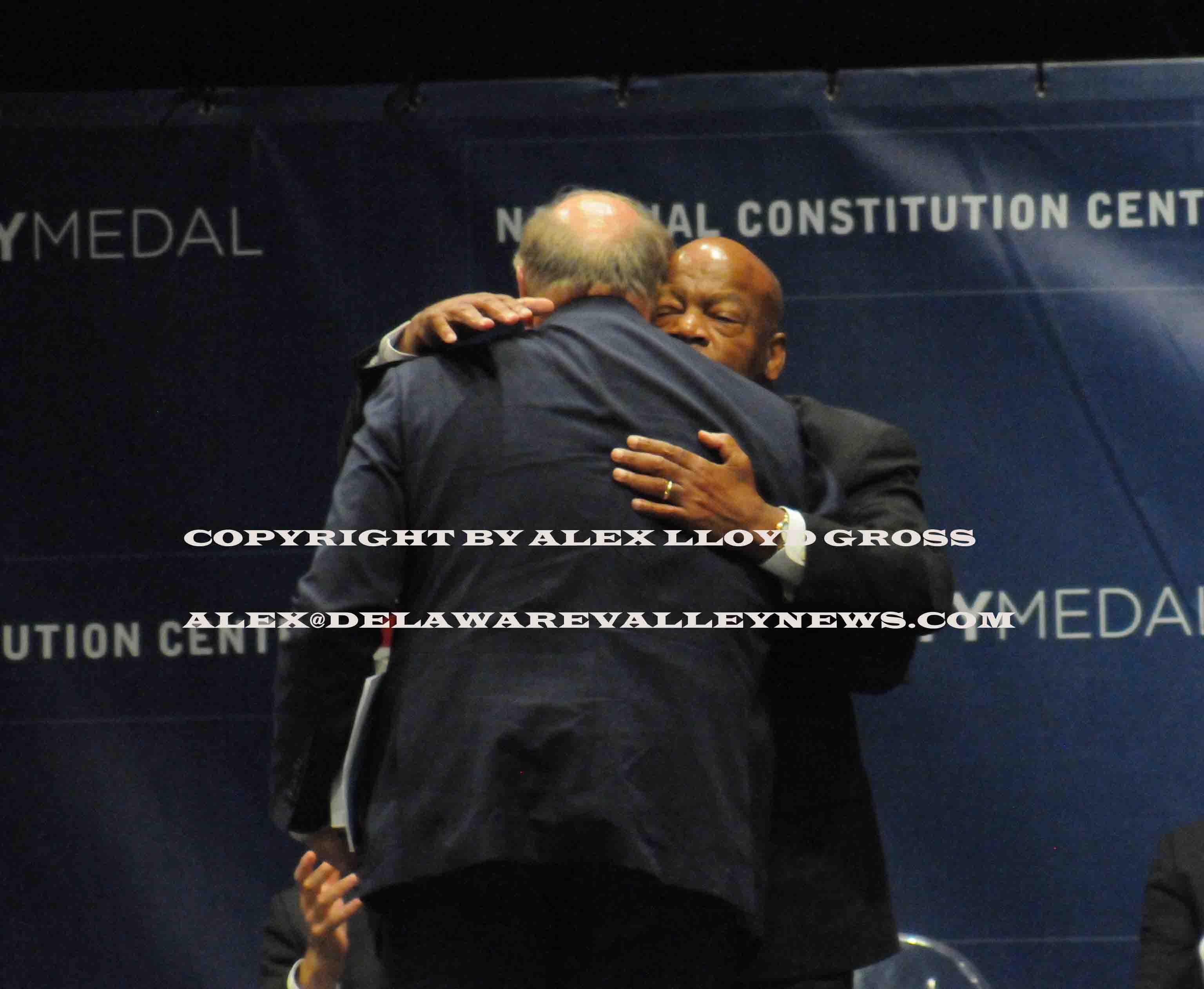 By Alex Lloyd Gross
The Liberty Medal ceremony was held last night, September  19, 2016 outside of the National Constitution Center.  The hour long ceremony was honoring Congressman John Lewis  showed why he was chosen to get the award. He was beaten and arrested back in the 1960's as he lead marchers across the south , who fought to end segregation and allow negroes to vote.  Shortly after the marches, President Lyndon Johnson signed into law the right for negroes to vote.
The ceremony was sparsely attended, with many general admission  seats going unfilled.  Media attention was thin, with many outlets that normally cover this, opting out, as there was no famous celebrity going to be there. Former Governor of Pennsylvania  and Philly Mayor Ed Rendell made some brief remarks and then concluded them with an embrace of the congressman.
Congressman Lewis will stay in Philadelphia to host a voter registration drive later today  at 2:15 PM  at 7133 Germantown Avenue. Lewis is the 29th recipient of this award.  During the ceremony, Lewis called his arrest in the1960's "Liberating".
THIS ARTICLE AND CONTENT IS COPYRIGHT BY DELAWARE VALLEY NEWS.COM .FOR PHOTO REPRINTS OR LICENSING REQUESTS CONTACT AL**@DE****************.COM