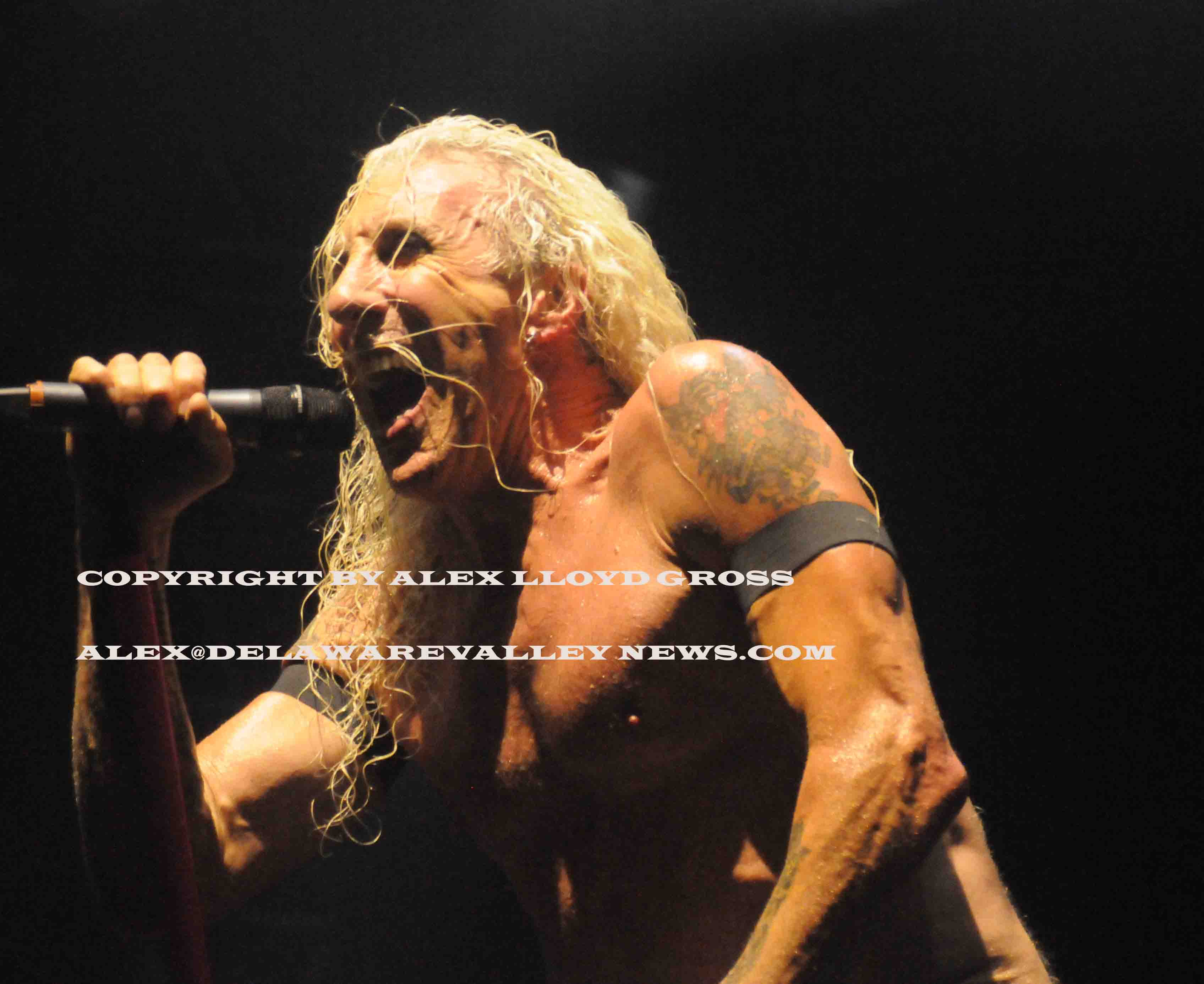 Looking back at the 2016 Food Truck and Rock Carnival
---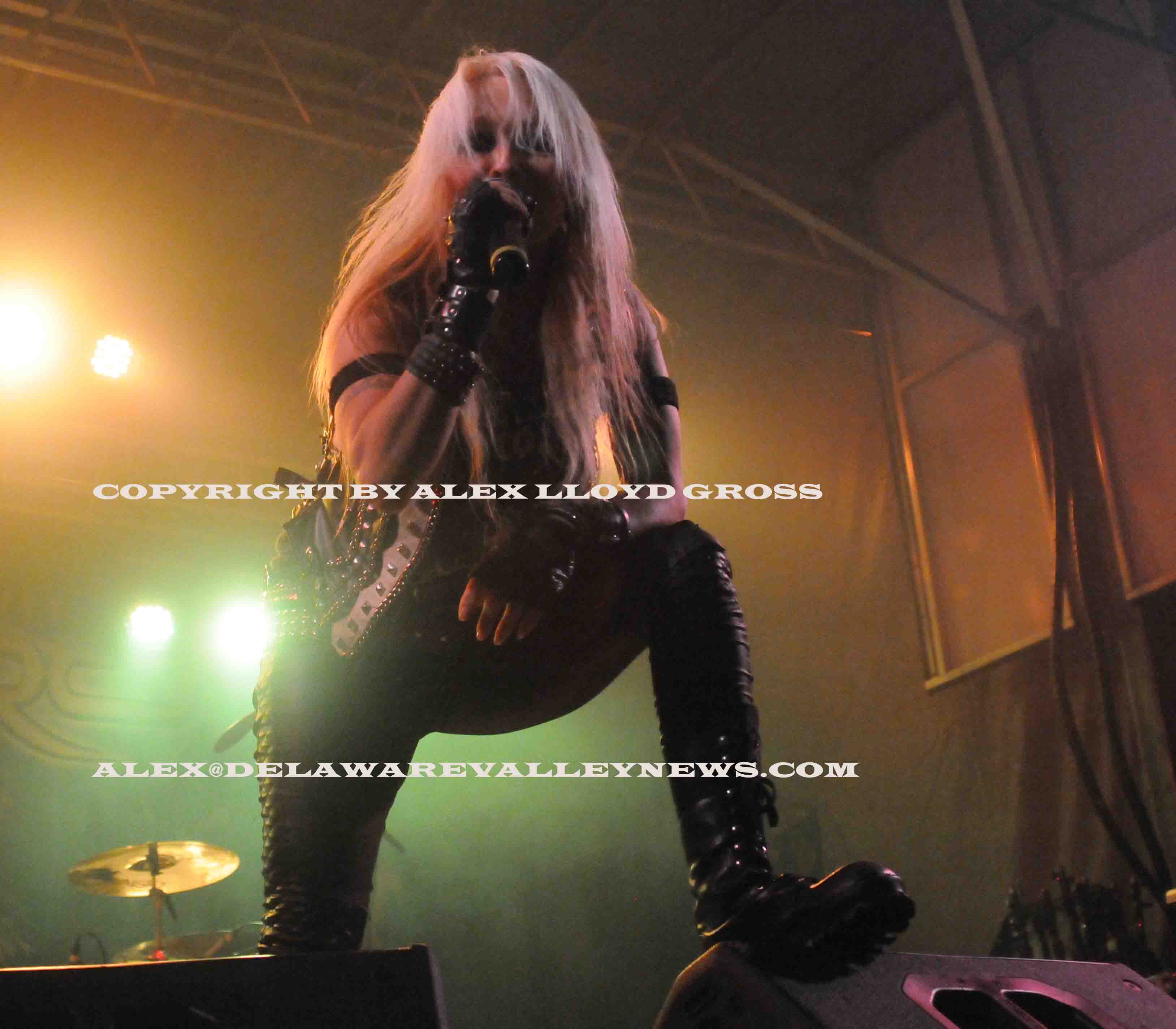 By Alex Lloyd Gross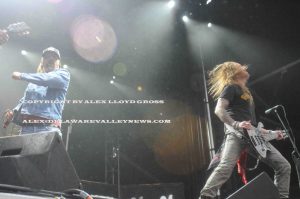 The 2016 Food Truck and Rock Carnival was held this past weekend in Lake Wood New Jersey,  at the First Energy Stadium.  Thousands tolerated the bad weather on Friday and Saturday to see  some of their favorite rockers or eat some different food made on a food truck.  The weather on Sunday was almost a perfect fall day.  The best part about rock festivals is the fact that you get to see so many bands in one location.  The worst part is there is so much going on that you will have to make a decision on which band you will miss due to scheduling conflicts.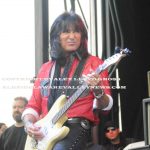 There were three main stages set of at the Rock Carnival.   Two inside and one outside. As one band played inside on one stage,  the other was being readied for the next act. The stage outside, called the Birch Hill Stage did not have that luxury.  Saturday Zebra was on the Birch Hill Stage. They seemed to draw the largest crowd there on Saturday.    Saturday was also the last concert that will ( supposedly) ever be played by Twisted Sister. They were the headliner and there was nothing happening on any of the stages except Twisted. That's the way it should be. Twisted showed why they have been around over 40 years. They brought out deep cuts and  of course songs people knew.  They ran over their allotted time to chants of "  FXXX the curfew".  Dee Snider was proud.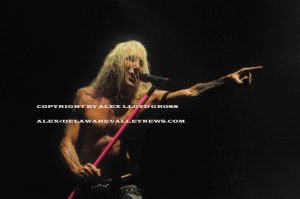 Another high point during Saturday's show was Jackyl.  This was the first time many people got to see them, as they do not play in this area very often. They were all over the stage, and during the signature " Lumber Jack Song" Lead singer Jessie James Dupree brought out a chain saw, sawed through a wooden bar stool before setting it on fire and smashing it on the stage. Jackyl could easily have headlined this show.  Thrash rockers Overkill was also a  large part of Saturday's line up. They are always a crowd favorite.   Earlier on Saturday,  fans could see the Texas Hippie Coalition. They were one of the first bands to play.  Ace Frehley from KISS was there playing during the rain on Saturday. It  did not matter. as his fans would stand in a blizzard to watch him.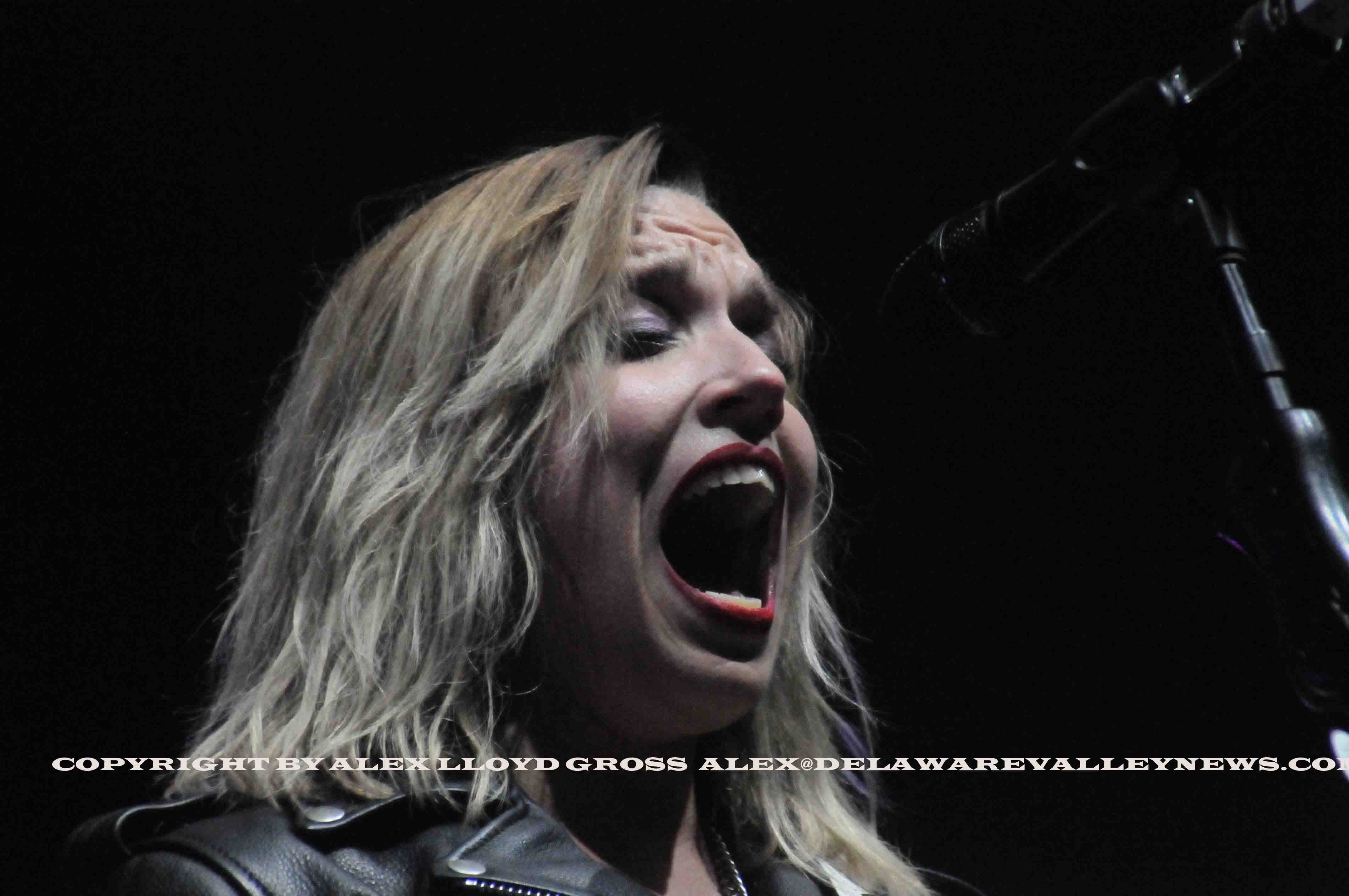 Inside the stadium, multiple competing radio stations had contests for fans to meet the different bands and they had booths set up where listeners could get swag.  First Energy stadium is  a baseball park which is home to the Lakewood Blue Claws. The food inside was standard ball park fare. Outside is where people could gorge themselves where the food trucks were or ride a carnival ride.
The bands were starting on both days  about 2:30 PM. True, most fans did not arrive until later and those that arrived for Sunday';s headliner of Halestorm or  Doro did themselves a huge disservice by missing Matt O' Ree.  A blues based musician that was just too Damn  good to miss. Look him up. , He is quite good.  Something different happened Sunday when Jim Breuer and the Loud and Rowdies took the main stage,. Breuer is a comedian and a rocker. He is quite funny but his band is not. They kicked some serious ass.  This guy is nowhere  as well known as he should be.  From songs like "Teenage Girls" to a metal rendition of "Bingo", this guy won over the crowd quickly and was not on stage long enough.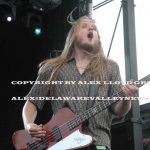 On the Birch Hill Stage, Sunday , there was some serious talent less than two feet from the front of the crowd.  Four By Fate, featuring John Reagan, and Tod Howarth from Ace Frehley's band.  A new band that absolutely will be back and very soon will be playing main stages inside " We;re  gearing up for next year, lining up shows and festivals for next year.  We just released our second single" said guitarist Pat Gasparini. "I',m very anxious to get this band moving forward,  i wanna go out there and play this music and have people see us and hear us" Howarth said. Speaking to him about this band was akin to talking to a kid excited about a new toy. They want everyone to see what they've got. They want to show it off and that is exactly what Tod wants to do.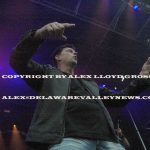 Citizen Zero , a new band out of Detroit were an early band on the main stage.  According to lead vocalist Josh LeMay " We're a Jazz fusion band, graduated at the top of our  class at U of M Jazz School It's gonna be a bit different",  Then Sammy Boller interjected that we should disregard everything  that was said. "We're a bad ass  rock band", and the band laughed during a brief press interview before their show.  They are another band to keep an eye out for.
As night fell it appeared that the Birch Hill Stage was the piece to be as  Trixter,  and the Bullet Boys were ready to bring back 80's rock. Lzzy Hale from Halestorm  did not want to play at the same time as Doro.  You see, Halestorm was headlining the main stage and Doro was the headliner on the Birch Hill Stage. Everyone lost during that scheduling screw up as fans had to chose who to miss and who to see.. It appeared they would not conflict but as the night wore on,  stage problems put Doro head to head with Halestorm. Both bands lost and so did the fans. Halstorm is fronted by Lzzy Hale a dynamic female musician and awesome guitar player.  Doro is royalty, the Queen of Metal. Her fans are also fans of Halestorm. Prior to her full set,  Lzzy joined Tom Kiefer from Cinderella live on stage during his set to sing a duet of "Nobody's Fool" , just to give people a small taste of what was to come.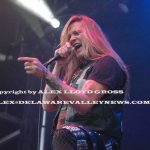 Doro stormed the smaller stage and took it over. A heck of a lot of people made the decision to see  Doro.  At the Birch Hill Stage, Doro was the Queen, she headlined and owned the entire stage.  During her show, she  put the mic in the faces of her fans to help her sing and jumped on the shoulders of the rock press to get a ride around the barricade to meet her fans. This was  a classic show but was  way too short. Doro needs more time to play. Period.  Once her show was over,  most of her fans made a beeline into the stadium to see the final 20 minutes of Halestorm. lzzy opened her show with a scream that needed to be seen and heard to be believed, as they launched into about 90 minutes of mayhem.  Halestorm is another band that is local to the area, from the hills of Pennsylvania.  They will return to the area in 2017.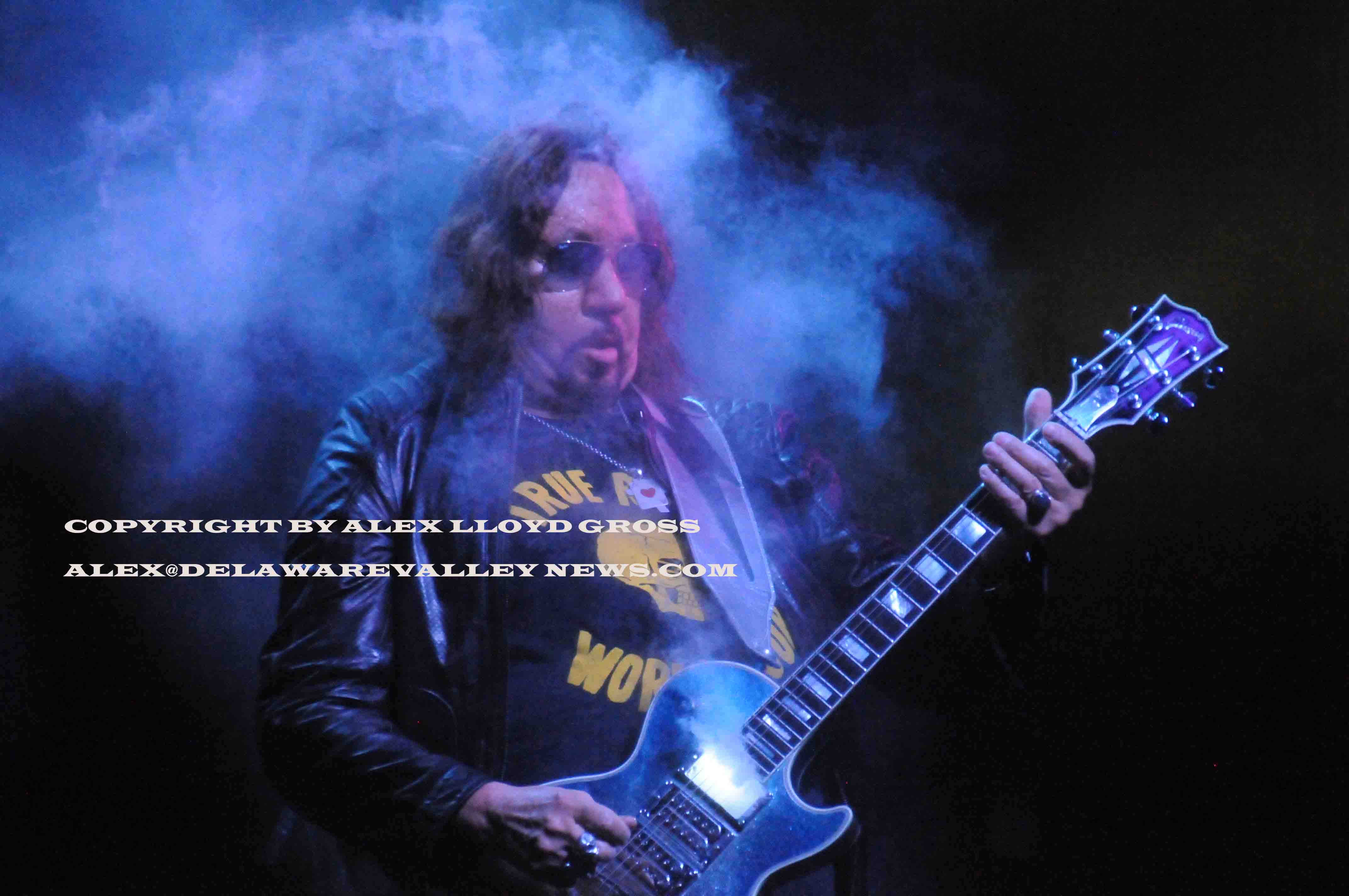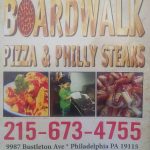 The 2017 Food Truck and Rock Carnival will be hard to top this  years show. However it should not be scheduled on a Jewish holiday, This show, on Sunday at sundown was held during the first  hours of a Jewish Holiday known as Rosh Hashona which severely curtailed attendance and ticket sales.