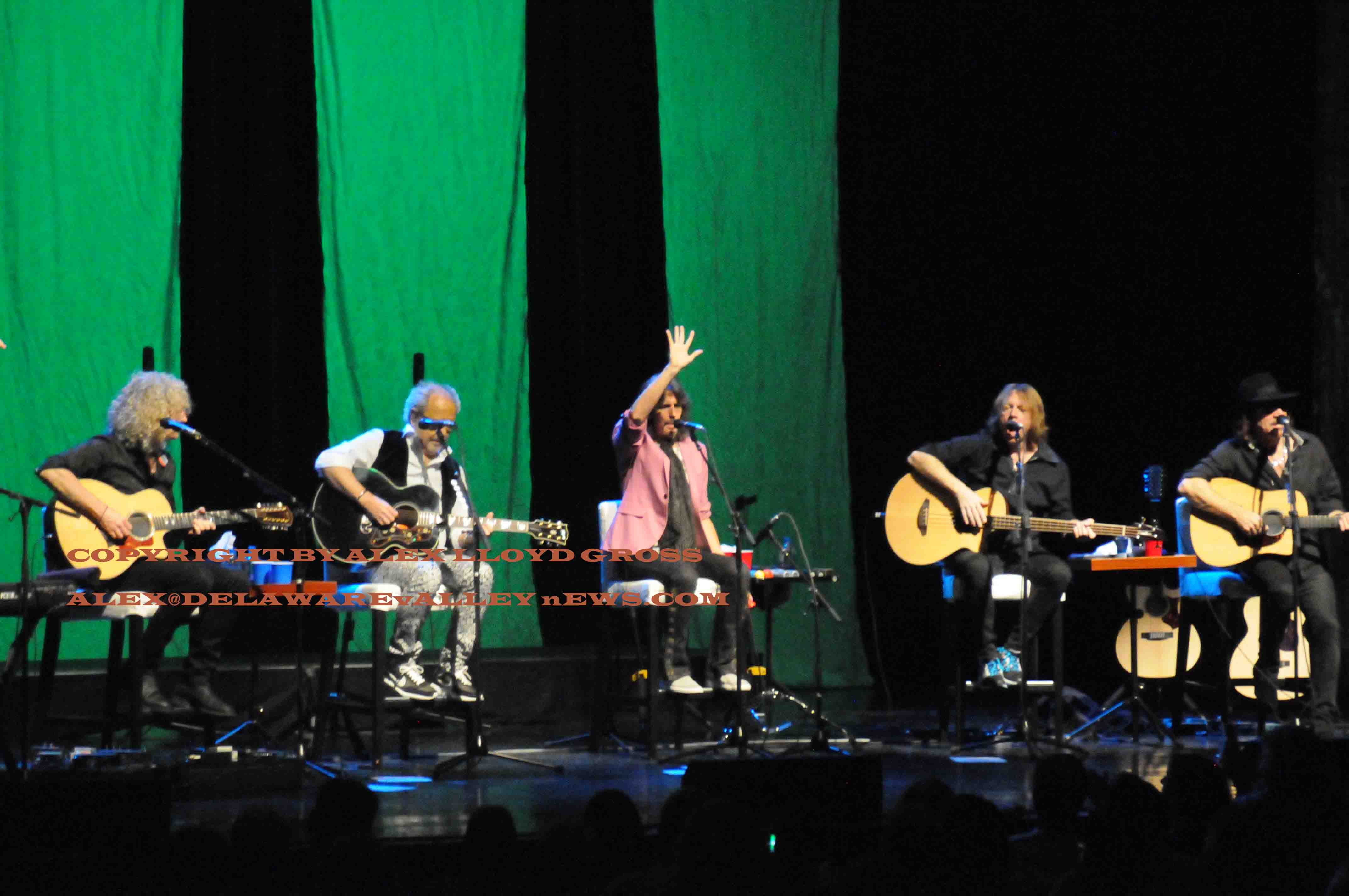 Foreigner plays acoustic show in area
---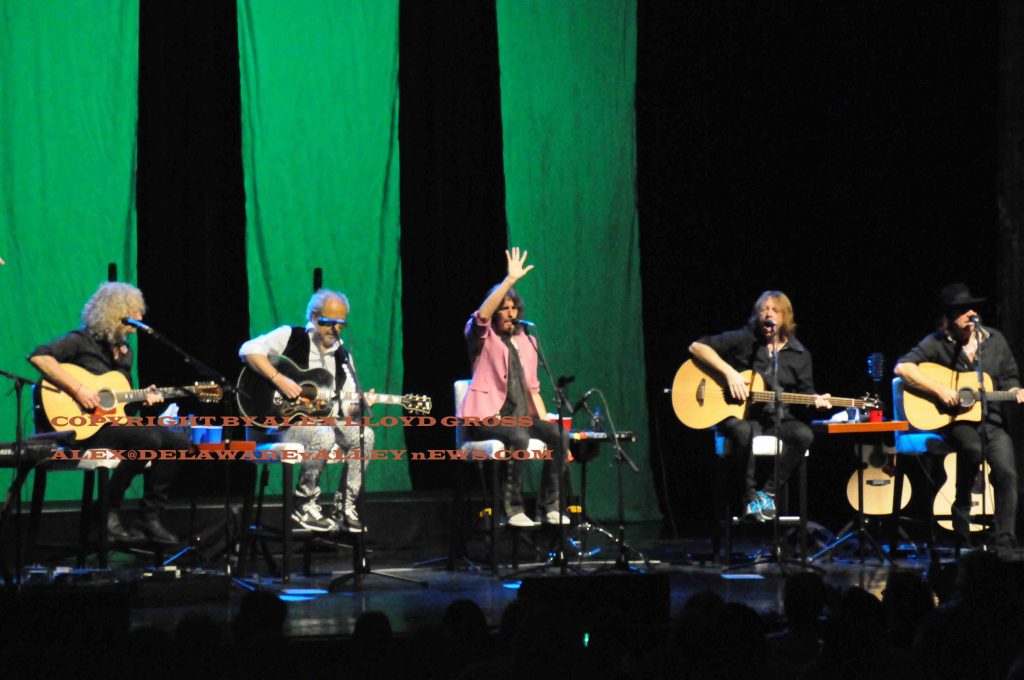 by Alex Lloyd Gross
Foreigner the high energy rock band that dominated radio play lists back in the day is on tour. In fact, their music is still being played regularly today on classic rock stations . However, that high energy stage presence has been curtailed  for this tour and instead,  the band is playing their songs acoustically.  Picture some chairs and a few musical instruments and no drums. This band played a show at the Keswick Theater in Glenside Pa.,  and while the band members stayed in their seats for the show, the same could not be said for the crowd.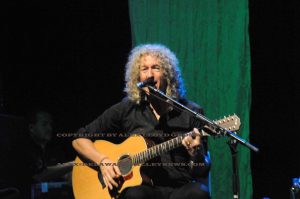 No opening act. Just five guys and a desire to rock . From the opening number of "Double Vision", the crowd was not to be disappointed. The songs sounded different, not like people remembered them. Some songs like "Cold As Ice"  and "Juke Box Hero" got the loudest response from the almost sold out crowd. In fact, when that song was played, the crowd refused to let the band play on. Standing on their feet, they demanded the band stand up and acknowledge them, which they did for almost three minutes, slapping hands of the crowd and tossing guitar picks.
There were some songs that would have translated great into an acoustic set , like "Star Rider", but they were not played. The show lasted about 90 minutes. Mick Jones is the only original member of the band left. That does not mean anything, as this line up played as though they were together since 1978. In between  songs, vocalist Kelly Hansen or Mick Jones would tell stories behind the songs or reminisce about their shows at the Spectrum. They also played at JFK Stadium in 1982 with The Kinks.
If you are interested in seeing this show, you may be in luck, as the tour just started. Go to their website, (linked at the top of this  story) to see if they are playing near you.
THIS ARTICLE IS COPYRIGHT BY DELAWARE VALLEY NEWS.COM. FOR PHOTO REPRINTS OR LICENSING REQUESTS CONTACT AL**@DE****************.COM