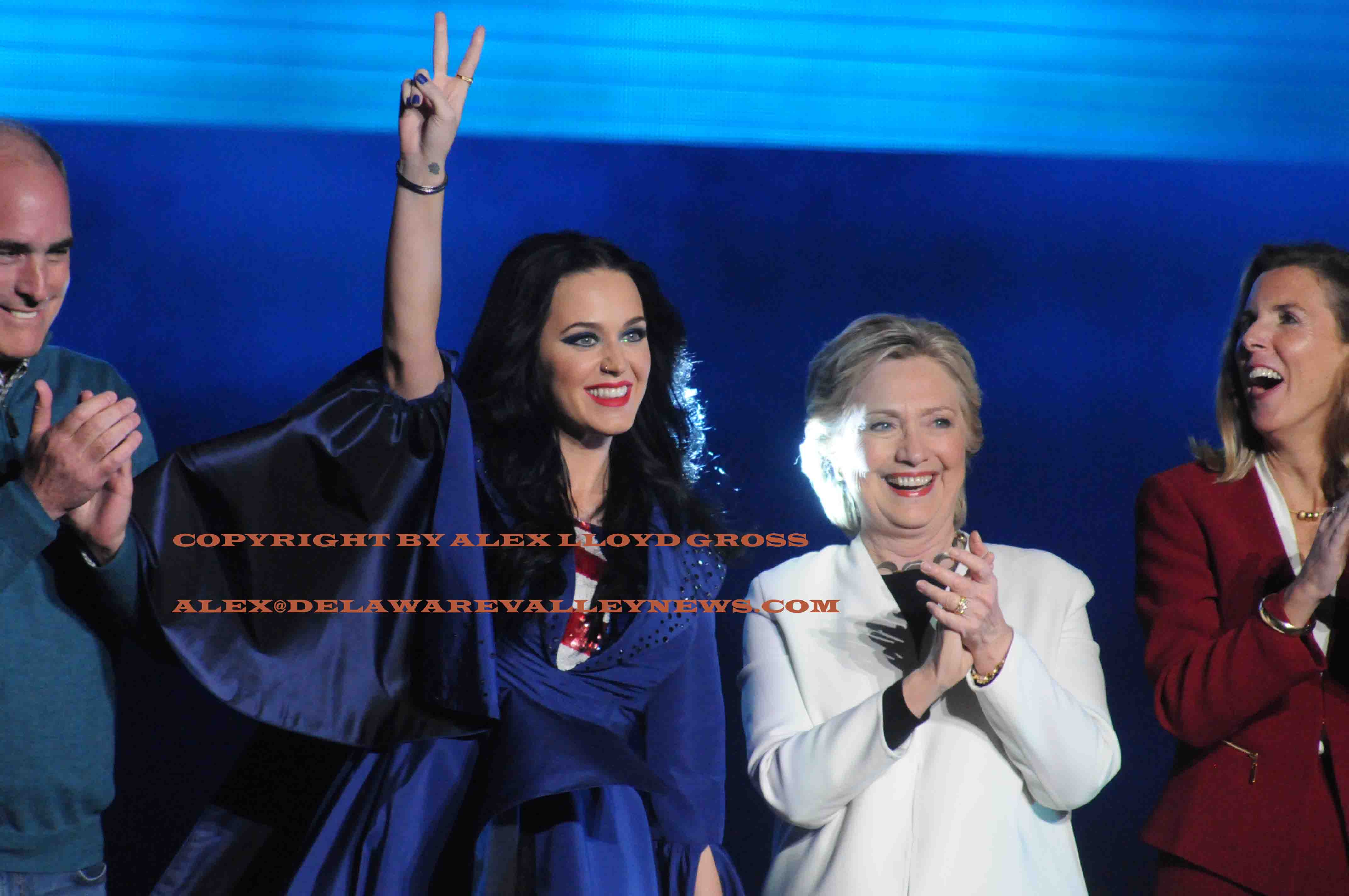 Election Day blitz in Philly with Katy Perry.
---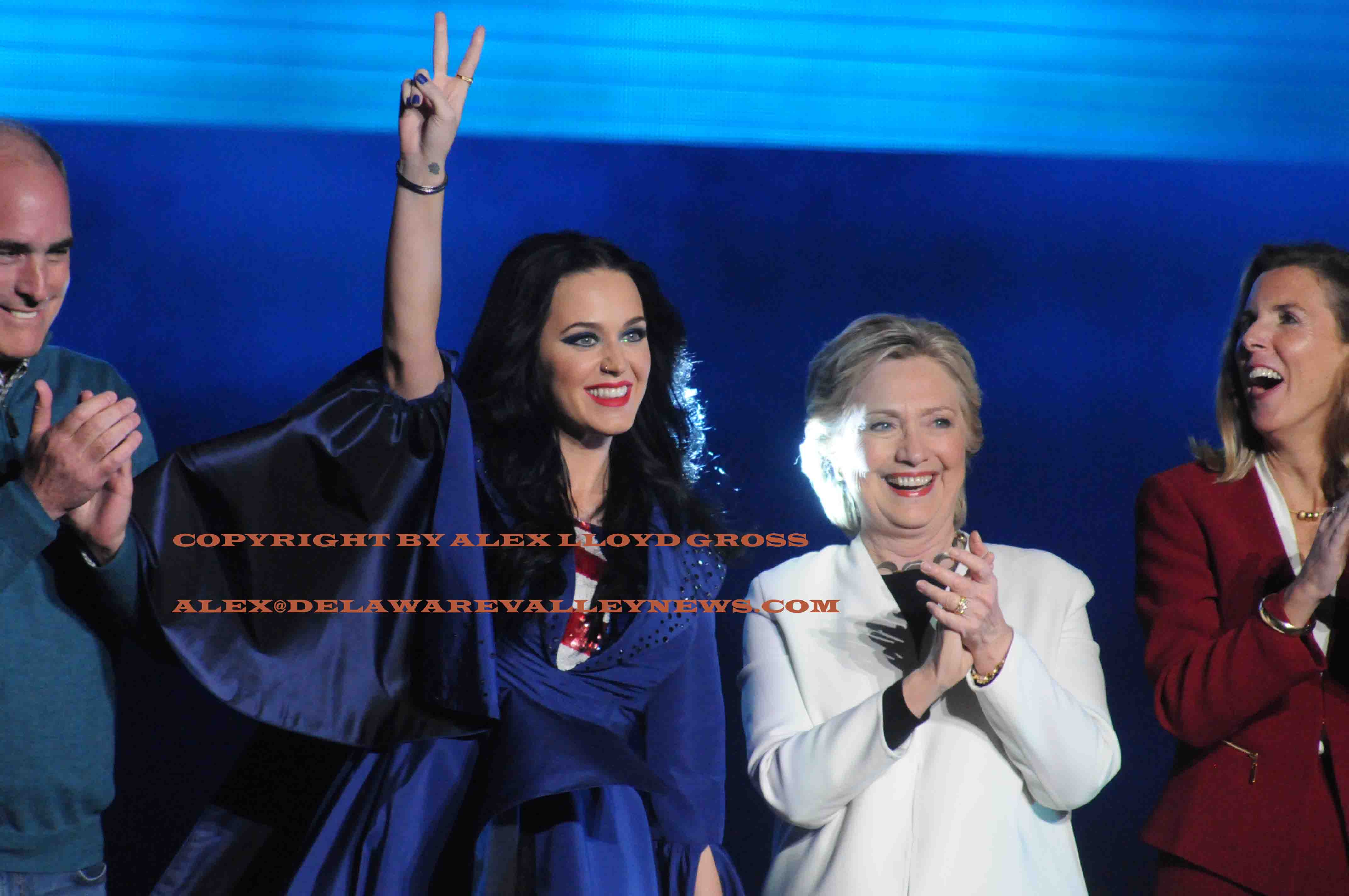 By Alex Lloyd Gross
Katy Perry brought her band to Philly last night, November 5 2016 for a free concert at the Mann Music Center. Well it was not totally free, it was brought to you by  Hillary Clinton and the DNC. Before Perry would take the stage,  the crowd had to listen to about 30 minutes of  politicians talk.  Senator Corey Booker from New Jersey, former Secretary of State  Madeline Allbright,  and Katie McGinty, for example.  However, even though the applause was there,  McGinty was not the Katie that  the crowd wanted to see.  Not even  actress Deborah Messing, who  was wearing a pair of tight leather pants, looking rock a rocker herself could get the crowd going. They wanted Katy Perry.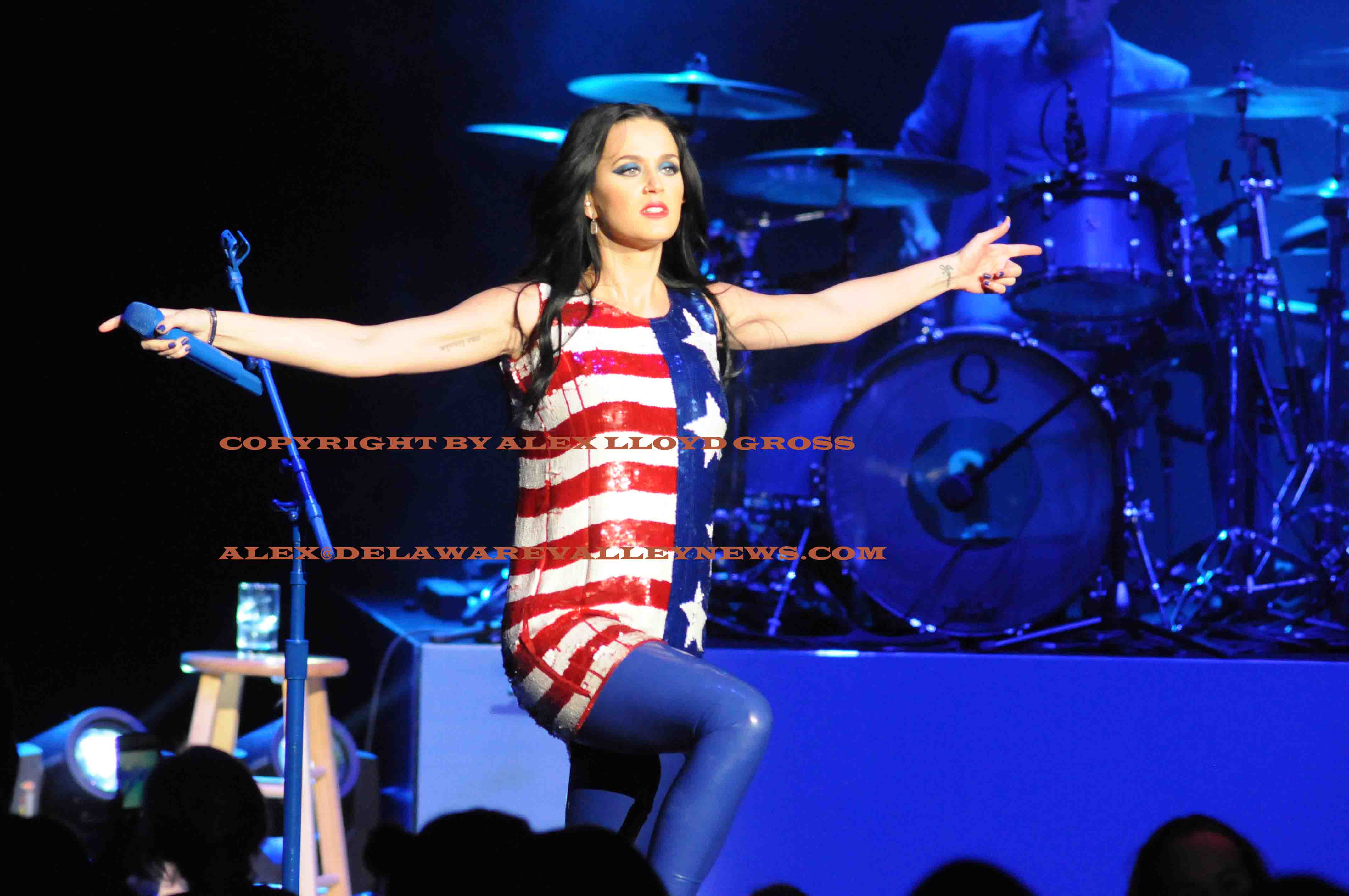 Before Perry would come one,  Hillary Clinton spoke . Thankfully, Clinton kept her remarks short, knowing that the crowd would only tolerate so much political talk before they  would turn restless. The night was already 30 minutes behind.   Hillary invited the audience to Independence Mall Monday evening  to spend time with her, the President and Jon Bon Jovi, then she brought out Katy Perry. After a few minutes of shaking hands and raising arms with the Presidential Candidate while the stage crew  cleared the stage, it was time for Perry to rock.
Keep in mind this show was free. Even the parking was free.  So fans that were expecting a full blown out show were out of luck.  This show lasted about 30 minutes, sure she did "AWAKE" and  'Firework".  Perry , dressed in a long cape with the words "Madame President" on the back pranced around the stage,  then she shed that cape to reveal an extra long flag t shirt  and skin tight blue pants. She looked good and sounded great.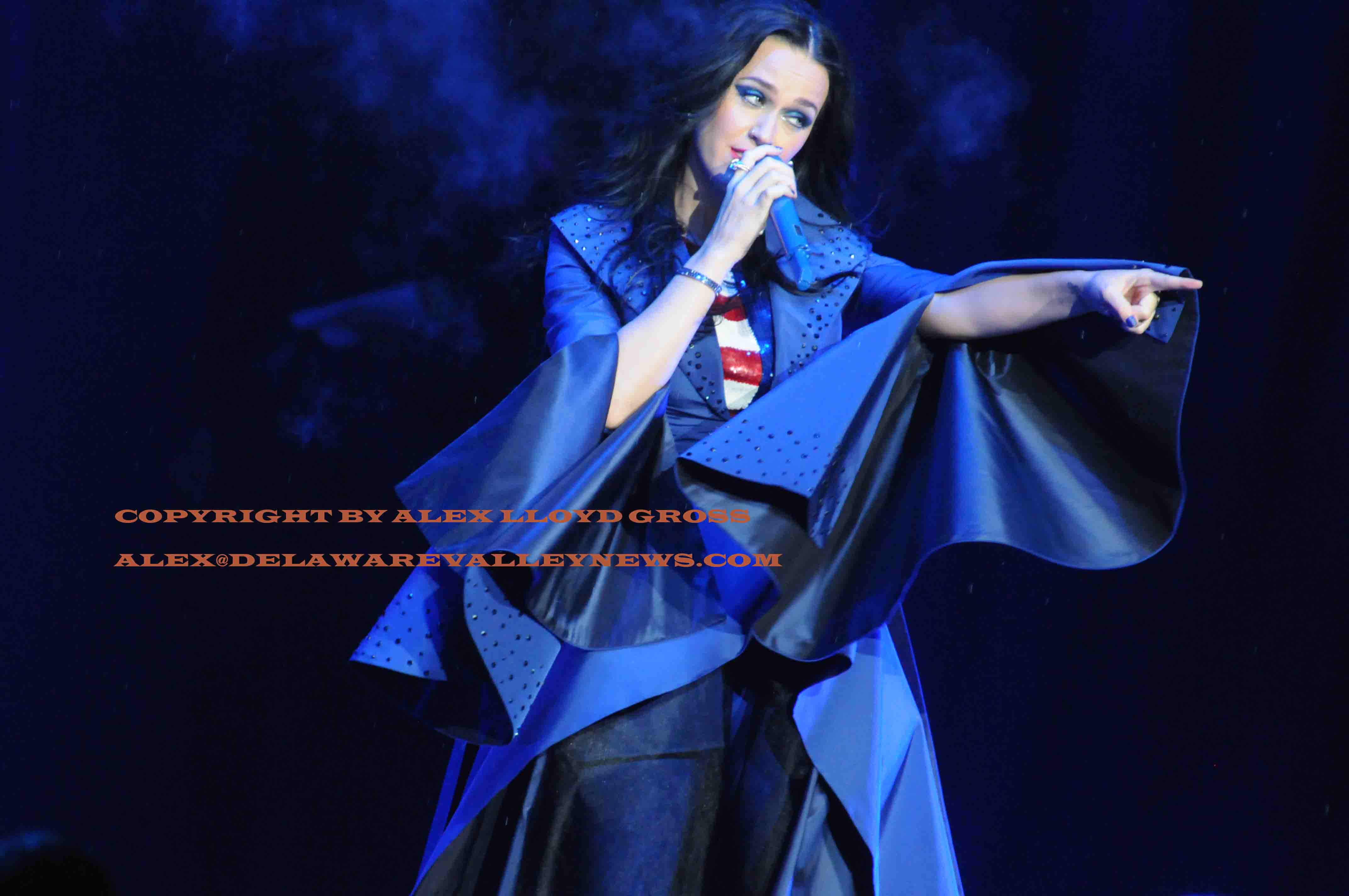 The Philadelphia show was devoid of any foul language.  In other cities, rapper Jay Z played and dropped numerous F bombs, and called women bitches and also freely used the "N word". Conservatives, were quick to denounce this,  especially in a family setting, while Donald Trump bragged about grabbing women in the pussy. Liberals claimed to be incensed about that but were okay with what Jay Z said.
For most people, they spent more time driving to the show, than watching Perry. By 9:00 PM, the event was over. Remember, it was slated to begin at 7:00PM but was running 30 minutes late, before the first speaker took the stage. To be fair, that delay was partly due to getting the crowd in, who hand to undergo additional security screening. Tickets and admission was first come , first serve. If you were late to arrive, you did not get in.
THIS ARTICLE AND CONTENT IS COPYRIGHT BY DELAWAREVALLEY NEWS.COM.FOR PHOTO REPRINTS OR LICENSING REQUESTS  CONTACT AL**@DE****************.COM