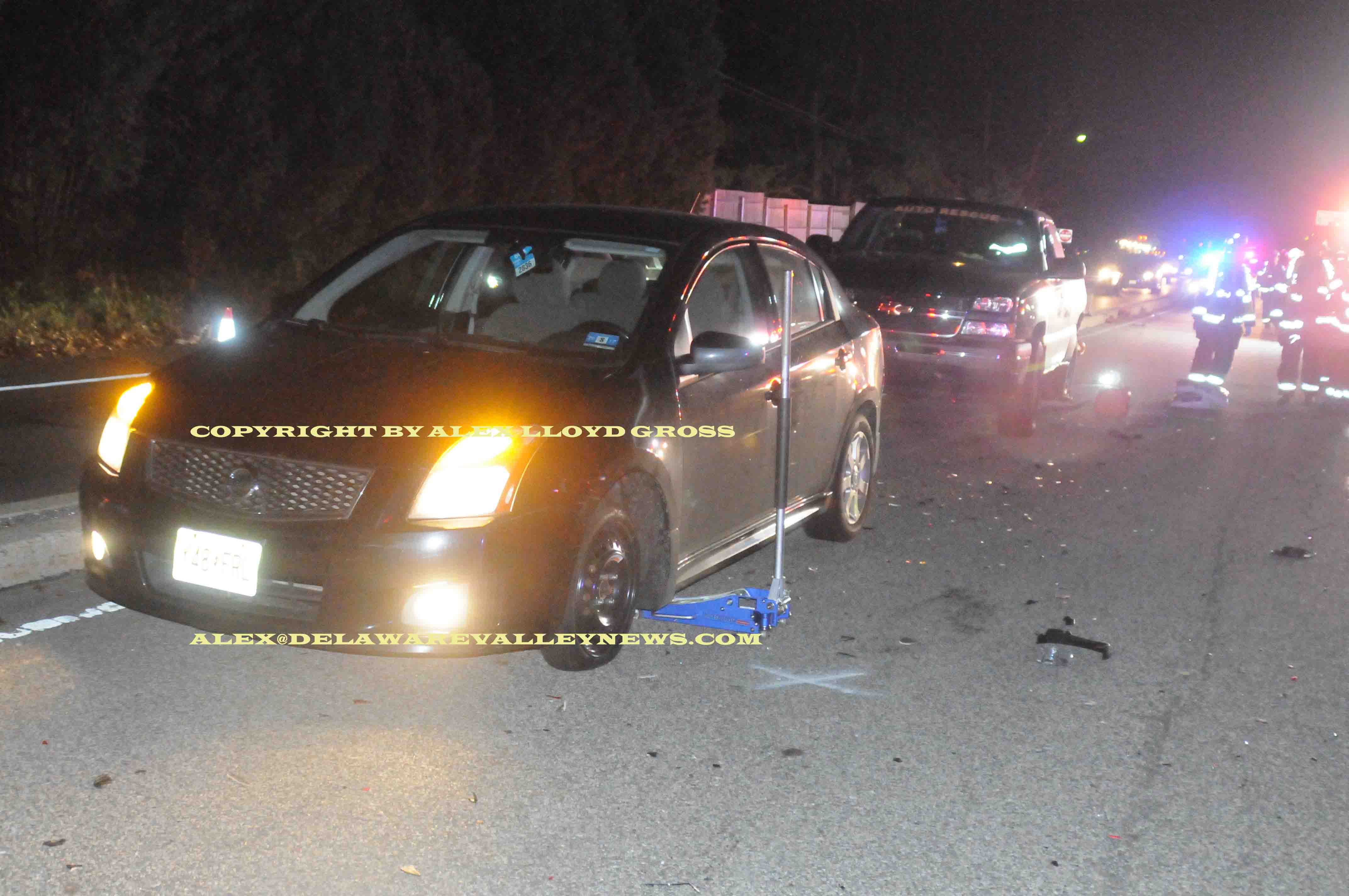 Road service worker struck by vehicle
---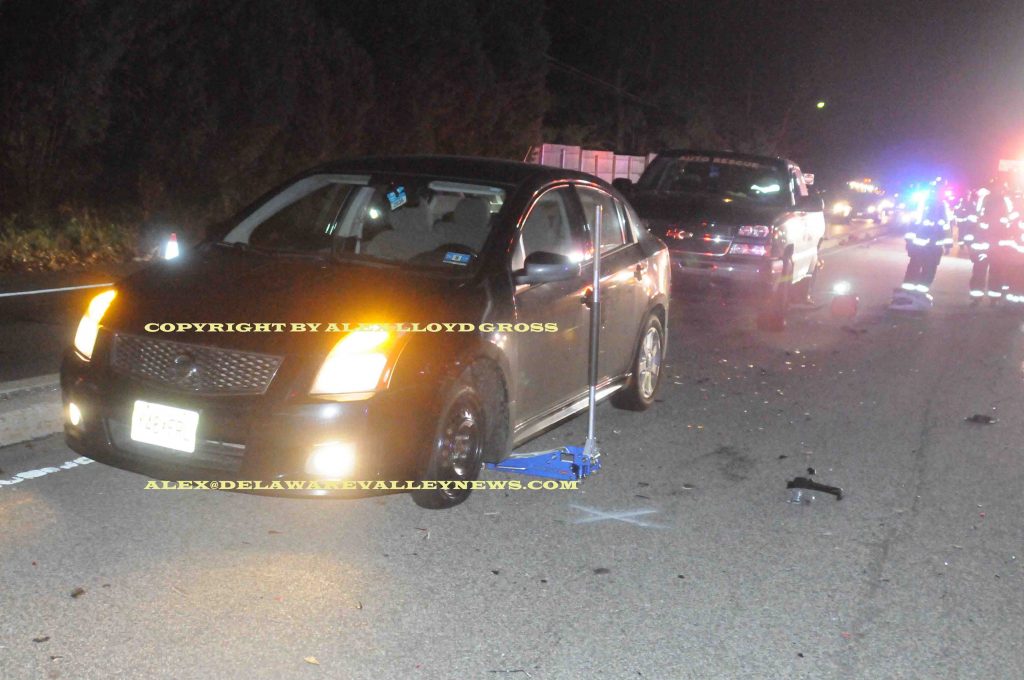 By Alex Lloyd Gross
A  58 year old man  that works for a car service company that provides emergency road service was struck and seriously injured by a vehicle late last night, November 27, 2016. The incident happened on the northbound lanes of Route 1 near  Fox Court in Langhorne Pa..  It happened just after 9:00 PM.  According to information gathered at the scene, A lady driving a GMC Denali had just merged into the northbound lanes when she came upon the road emergency worker.
Prior to her arrival, the man working for a service similar to a tow company  stopped to assist a man who had a flat fire.  That man had pulled  his vehicle to the far right lane and turned his flashers on. A family member stopped their car directly in front of this vehicle and waited for the road service man to arrive,.  When he did, he was wearing a bright , reflective jacket and was in the process of working a jack to do his work.
At this time, the Envoy, operated by Sharon Kilcoyne hit the back of the service vehicle truck and bounced off of that and struck the worker, throwing him about 50 feet, into the back of the family members car that has been stopped..  The man suffered serious but not life threatening injuries. Kilcoyne, the driver of the Deanali was visibly upset and claimed that she did not see the man or his vehicle.
Route 1 was closed and all traffic was shuttled into the access road to pass the incident. Middletown Twp. Fire Police were called to the scene to assist with traffic.