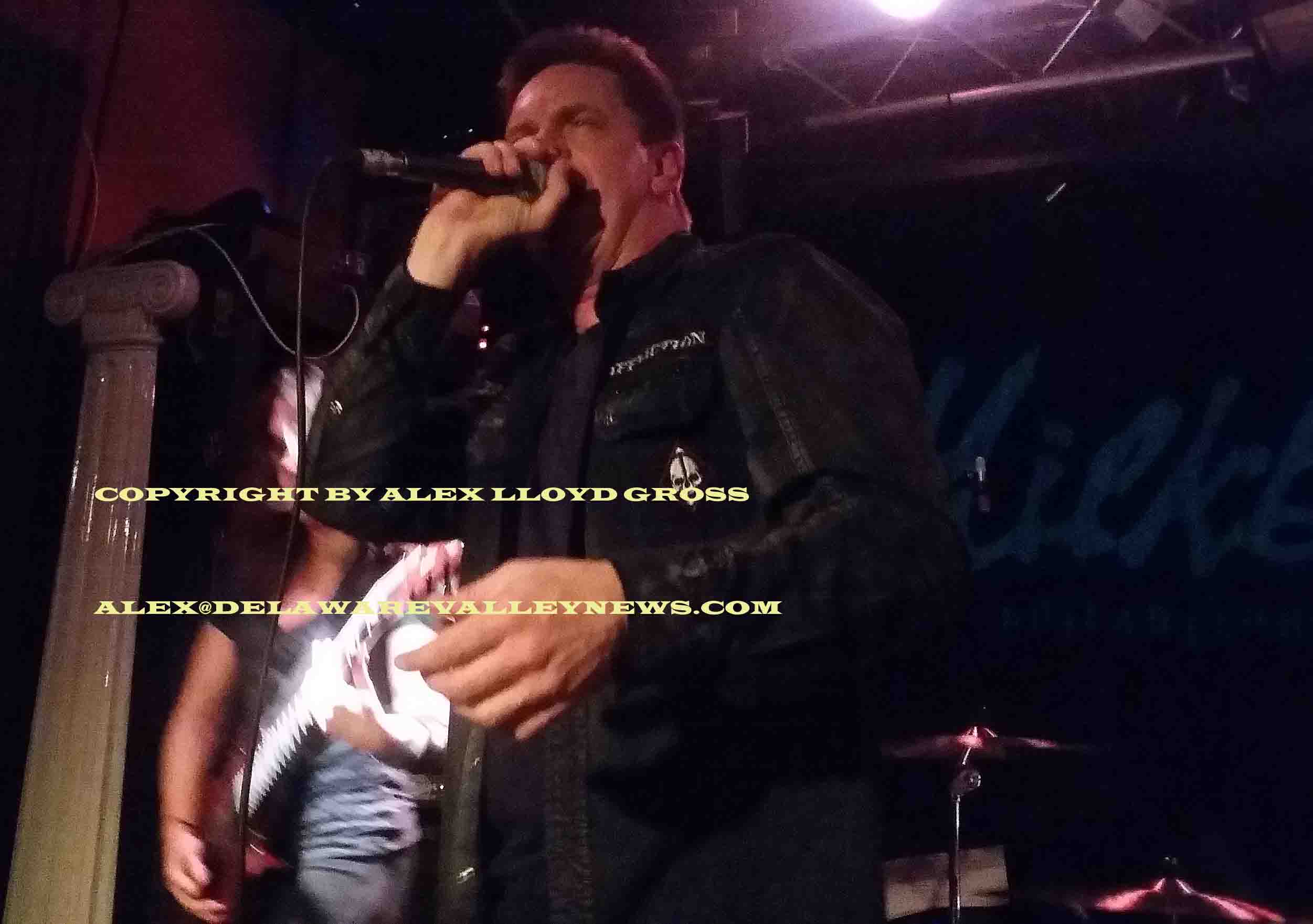 Jim Breuer brings his Loud and Rowdy to Philly
---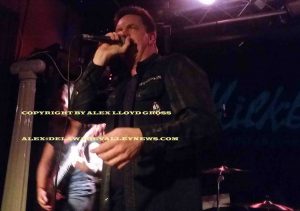 By Alex Lloyd Gross
What do you get when you mix a comedian with a rocker?  The answer was found at Milkboy, a small club in center city last night, December 1, 2016.   Jim Breuer is very dangerous on stage, because you have no idea of what will come out of his mouth.  He's always been like that,  especially the time he worked at Sears in the  paint section and was dissed by the hardware manager.  It was in the Valley Stream Mall  and when Breuer told the story on how he got even with the hardware employee after  being disrespected. He wound up getting the entire mall evacuated.    That story opened the show. Suffice it to say he could not do that stunt today and get the same results.
Then, it was time to rock.  This guy got some musicians that know what they are doing on stage. "I'm 50 and this is my bed time, don't worry, I'll have you all back in bed very shortly". Unfortunately, it was too short. The show should have been over two hours. This show was that good and the crowd was that much into it.  You can always call off work tomorrow. His CD is called "Songs From the Garage"  and a good number of those songs got played.  "Raising Teenage Girls" brings it all home for the guy who maybe 35 years ago was chasing those girls and now his own daughter is one. It's frightening  and   he wrote a song about it.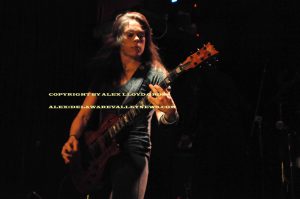 The show included some gems that were not on the CD, like a rendition of BINGO , only done with impressions from rockers,  like Brian Johnson from AC/DC and Ozzy Osbourne. It did that with Slayer last night as well.   He also did a song about coming home drunk as a kid, called "All Banged Up" which works best when the audience  sings the chorus.  He interspersed the song with a bit of comedy about arriving home plastered and having to run into his German Sheppard.  As mentioned earlier, the band is tight. This band  plays in the region on occasion but should come around more often.
For those that did not catch Jim Breuer at the 2016  Rock Carnival  this was the perfect opportunity to catch him in a small setting.  It was not all Jim. The highlight of the band was guitarist Allison Woest, who plays as good as she looks.  The drummer had an interesting t shirt reading Led Zeppelin with the faces of KISS.  The rest of the band was spot on, helping him with his jokes on stage.
While this band plays sporadically in the region,  they are bringing a big production to Las Vegas Feb 3 and 4. His website will have more info. Seeing his show live, with a set just like a garage,with this band playing, is the only sure bet in Vegas.  To top off the night, it looks like Philly favorites Sinners Saints are back. They opened the show. Look for them more in 2017.