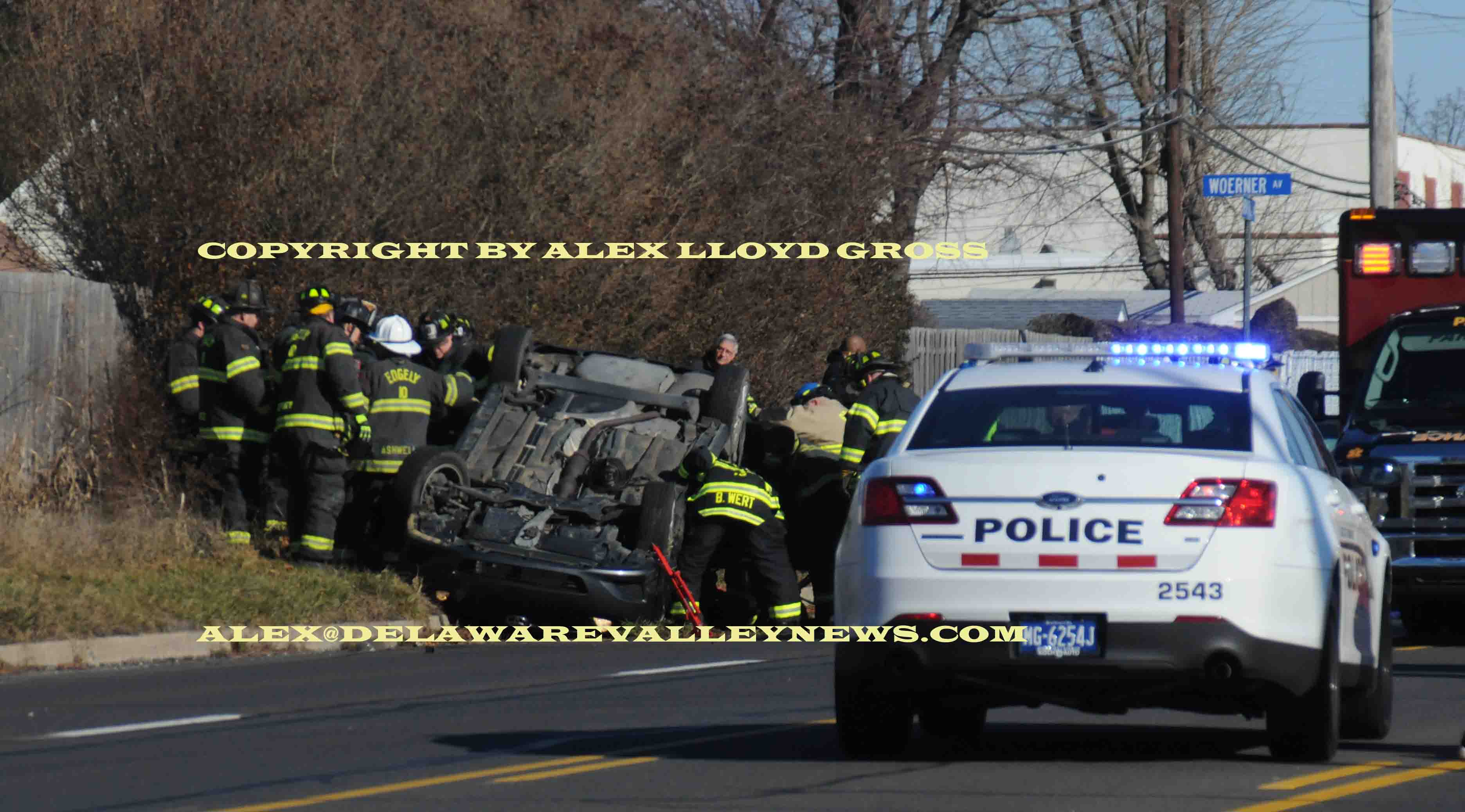 Christmas car rescue in Levittown
---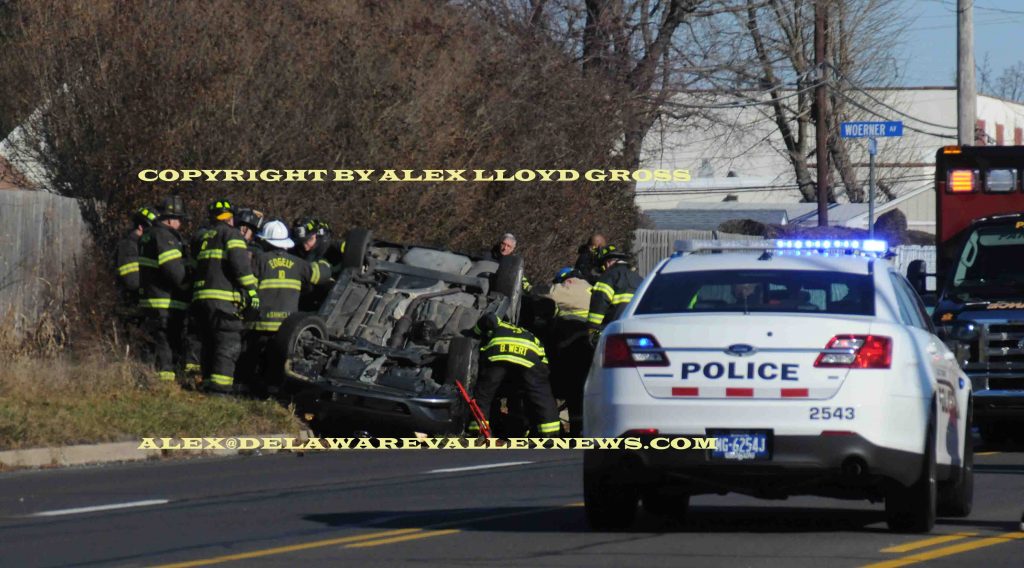 By Alex Lloyd Gross
Just after 11:00 AM December 25 2016 Christmas Day,  two cars collided on New Falls Rd at Woerner ave in Levittown . One vehicle flipped onto it's roof and the other crashed into a pole, after glancing off the car that rolled over.  The crash is being investigated by Middletown Police who told Delaware Valley News.com that the injuries were serious but not life threatening.
According to preliminary reports, a Toyota CRV was on Woerner Ave attempting to enter onto New Falls Road, when the vehicle made contact with a Toyota Camry that was heading west on New Falls Rd, towards 413.  The driver of the Camry  drove onto a curb as a result of the impact and the car flipped onto it's roof.  The SUV driver over corrected and smashed into a pole.  Neither vehicle had any passengers inside of it.  The driver was trapped in the upside down vehicle for about 15 minutes before she could be freed by firefighters.
Fire Police from Bristol Twp. responded to close area  roads. The scene was cleared within one hour.  Anyone who witnessed the crash is urged to contact Officer Andrew Herman from Middletown Police.
THIS ARTICLE AND CONTENT IS COPYRIGHT BY DELAWARE VALLEY NEWS.COM . FOR PHOTO REPRINTS OR LICENSING REQUESTS CONTACT  ALEX @DELAWAREVALLEYNEWS.COM