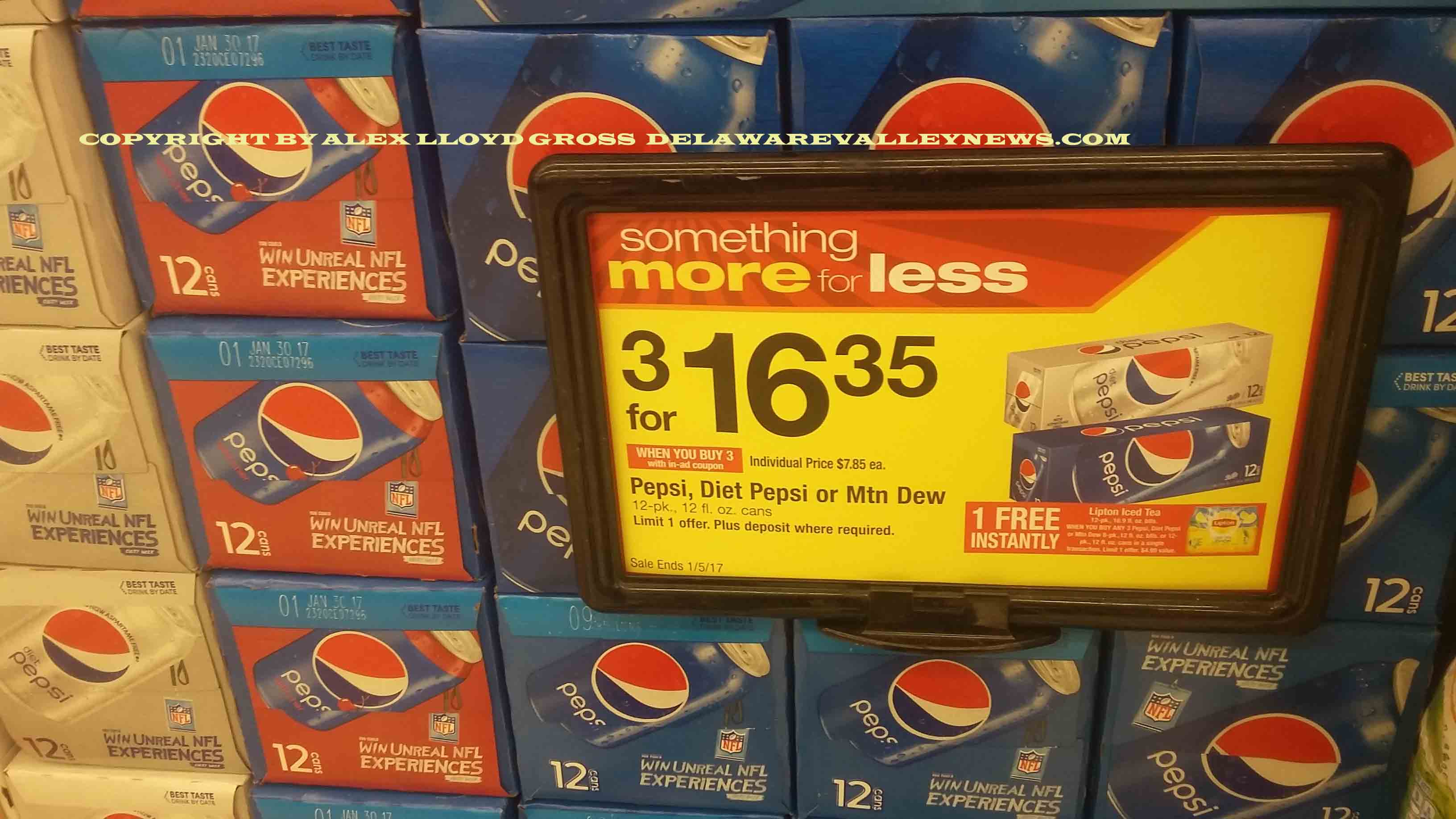 Soda is flying off the shelves outside the city
---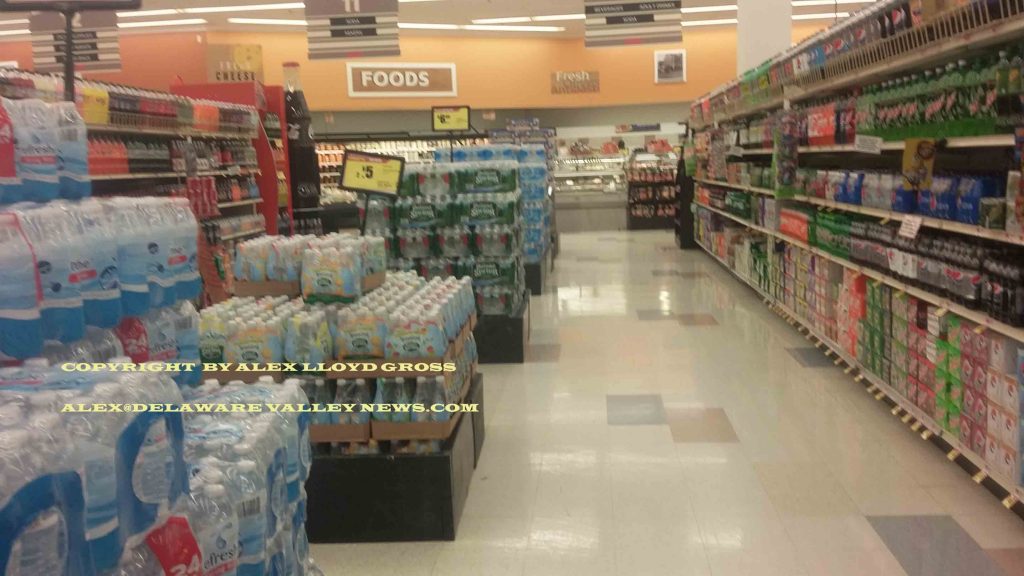 By Alex Lloyd Gross
Suburban stores in the Philadelphia area have watched soda and other beverages that are taxable inside the city, fly off the shelves. In fact, some stores have limits set on how much soda can be bought.  In stark contrast, the soda aisle at local markets are empty, except for a few curious on lookers.  During a one hour visit January 2, 2017 ,just one day after the Beverage  Tax went into effect by the city, just one woman purchased a $1.79 bottle of store brand cola at the ACME store on Red Lion Road in Philadelphia. In fact, the rest of store looked quiet as well.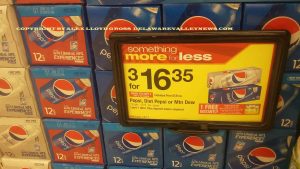 Less than three miles away, at the ACME on Bristol  Pike and Woodhaven Road in Bensalem,  the store was swamped and the soda aisle was very busy. People from outside the city came in, loaded up shopping carts and then came back in for seconds, to beat the limit imposed by the store.   These were not locals. One man from Kensington came in and purchased no less than $50.00 worth of soft drinks.  His name was Dave.  "I work too hard to give my money away to other people, and these kids ain';t going to Pre K anyhow,  only a small percentage of the money is going there. Kenney, that idiot is done, I am not voting for him or any moron on city council that let this pass", Dave said.
The "this" that Dave was talking about was the 1.5 cents per ounce for a sweetened beverage.   What that means is in some instances, the tax is more than the product costs.  It's not just supermarkets in the city that are suffering. Corner stores are too. At a small deli in the northeast,  they sold four cans  and one two liter bottle of soda by noon. Prior to this tax,  the store was selling dozens of cans of soda.
One controversy no one thought of is restaurants will have to charge this tax. So when they put in ice and pour your soda into a  12 oz glass, you are only getting maybe five to six ounces of soda. The rest is ice. However, you are paying for 12 ounces and getting taxes on 12 ounces.  You are being ripped off.  In this article we mentioned how people were going to smuggle soda into the city. It's not even 48 hours into the tax and people have taken to doing soda runs for their friends. At the Bensalem ACME one man,  Paul was doing just that. "I gotta be up here for myself but I got friends and I'm the soda guy for them i guess," laughed Paul who did not want to give his last name. "I'm charging a small delivery fee and it's still cheaper than the tax", he said.
The city predicated this tax based on the fact that people would pay it and would purchase the same amount of soda as before. It looks like they are wrong and if the numbers keep going this way,  you can expect to see stores and places where food is served go out of business, as people take their business out of the city. That puts an even bigger strain on the economy as people now get to collect for unemployment and the city is not getting paid for taxes on things that could be sold. Not to mention,  buildings that will sit  abandoned.