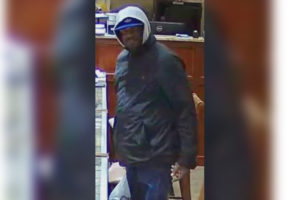 Thief steals diamond ring
---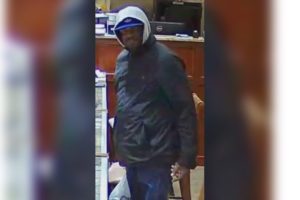 By Alex Lloyd Gross
Philadelphia Police just released a surveillance photo of a male that is wanted for robbery of the Max Weiner Jewelry Shop on Sansom Street.  While the robbery happened December 30, 2016, the photo was released just yesterday. Jan 9 2017.  Cops gave this account of  what happened.  The male walked in and asked to she shown a 24k white diamond gold ring. He then placed the ring in his pocket.
At this point in time, the employee asked for the ring back and the thief refused to return it and he made his way to the door. He threatened to kill the employee as he reached into his jacket to simulate a weapon.  The male wore no disguises and the security cameras inside the store were able to get a  good look at him.  So can you.  Check out the video to watch what happens and see if you know who he is.
Had the man not reached into his pocket, it would have been a large theft, but the threats of violence pushed this into a robbery case.  (215) 686 3093/4 is the number to call if you know him. Detective Vasquez is waiting to talk with you.