Lords of 52nd Street rock New Hope
---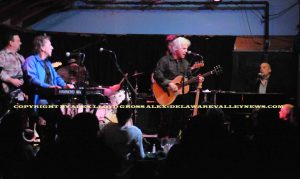 By Alex Lloyd Gross
Even before the band started their set last night January 14 , 2017, The Lords of 52nd street were asked to return to Havana New Hope.  That will happen on October 13, 2017.   It was a packed house last night. Only room for a few people in the upstairs loft.   There is no ego within this band.  They spent the time before the show milling around the club signing autographs and meeting fans.  This band consists of the core members of Billy Joel's  band that made him a household name.  Richie Cannatta,  Russell Javors and Liberty Devito.
They are sometimes called a tribute band but the members don't really like that name. "I'm a tribute to myself" Javors said after the show,  "It does not make any sense".  These guys are the ones that made the records with Joel and played his concerts.  It's a better bargain to see Lords of 52nd Street than Billy Joel. He will play Citizens Bank Park and charge upwards of $300.00 a ticket.  The only thing left over from his heyday is his piano and him. The musicians that made the music can be seen on stage for a fraction of that price.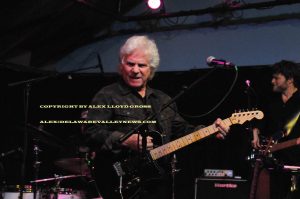 The show last night ran about two hours and included songs like "Until the Night" and  "Only Rock And Roll"  Dave Clark, the pianist sounds like Joel and is approachable. He even jumped off the stage to fist bump two fans. Cannatta reached down and peeled the set list from the stage to give to some fans seated down front.  This show was like a cabaret. Seats and tables, as fans ate dinner while the band played.  There was a small area on the floor that was clear of tables and when a fast song got played, people congregated there to dance.
The three main players in this band all have different side projects and  some have toured the area and in fact played Havana.  This band is smart enough to pick the songs people want to hear and not the ones that are overplayed on the radio.  They break out some B sides. They play hits and they deliver the goods.  If you have any interest in Billy Joel, or like his music, these are the guys that made it and cut their teeth on the records back in the day. They are well worth seeing at least once.
THIS ARTICLE AND CONTENT IS COPYRIGHT BY DELAWARE VALLEY NEWS.COM. FOR PHOTO REPRINTS OR LICENSING PLEASE CONTACT AL**@DE****************.COM