Many local congressmen will skip Trump's Inaugural
---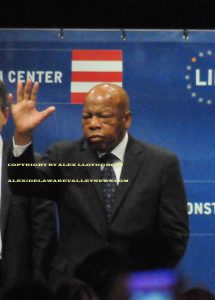 By Alex Lloyd Gross
When Congressman John Lewis from Georgia called out Donald Trump as an "Illegitimate President", Trump shot back with insults of his own. Lewis did not like it and announced that he would not be attending any of the Trump events in Washington DC this weekend. Lewis got his head cracked open marching with Dr. Martin Luther King as they tried to cross the Edmund Pettus Bridge in Selma Alabama 50 years ago. He is a civil rights icon.
After the Twitter spat,  more than 50 House Democrats will not be there as Trump gets sworn in as  the 45th President.  Many of those are from this area. Reps Dwight Evans and Brendan Boyle are not going to be there. Rep. Bob Brady will not be there as well. That leaves Philadelphia as a major city to have most of it's delegation decline to attend.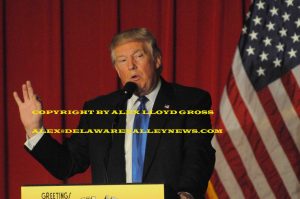 Many in congress took to Twitter or other social media to announce their intention. Some, like Karen Bass in California took a poll to leave the decision to attend up to her constituents.  Many in congress are upset that republicans have taken to decimating the Affordable Care Act, ( Obamacare) and that leaves millions without health insurance. They cite huge contributions by the insurance industry to do this. If the plan is not funded, there is no replacement. Trump has vowed to put in a different plan but nothing has been announced and it will take years of getting it from the drawing board to implementation.
Bus loads of paid protesters are headed to the nations capitol to make their voices heard. The Trump inauguration will take place and the jury will be out on Trump. His rabid following put him over the top.  He still must appease people and not just his core supporters if he wants to be a successful president.  Many have come out against Rep.Lewis and saying he should apologize to Trump. He has yet to do so.