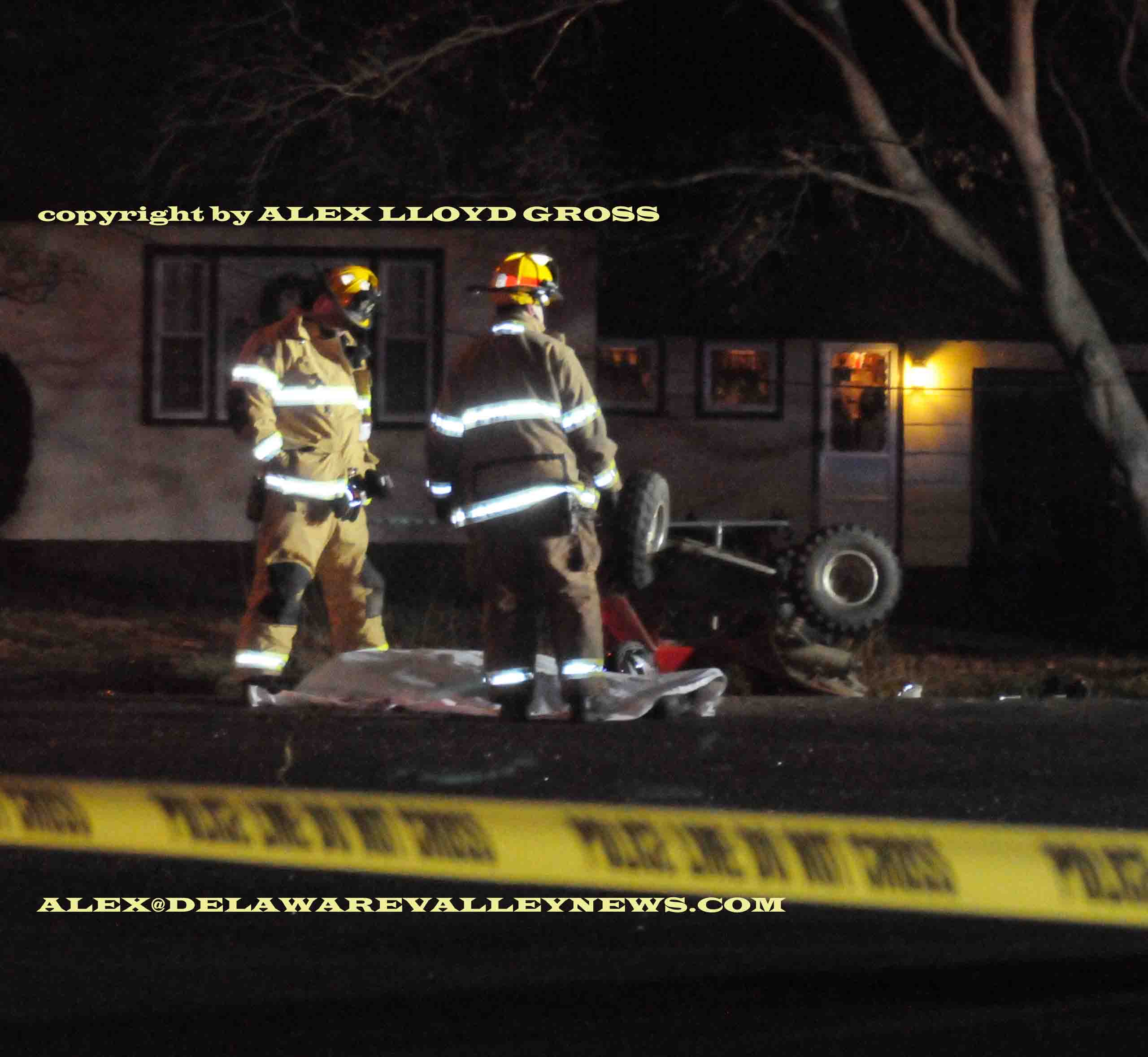 Fatal ATV crash in Bensalem
---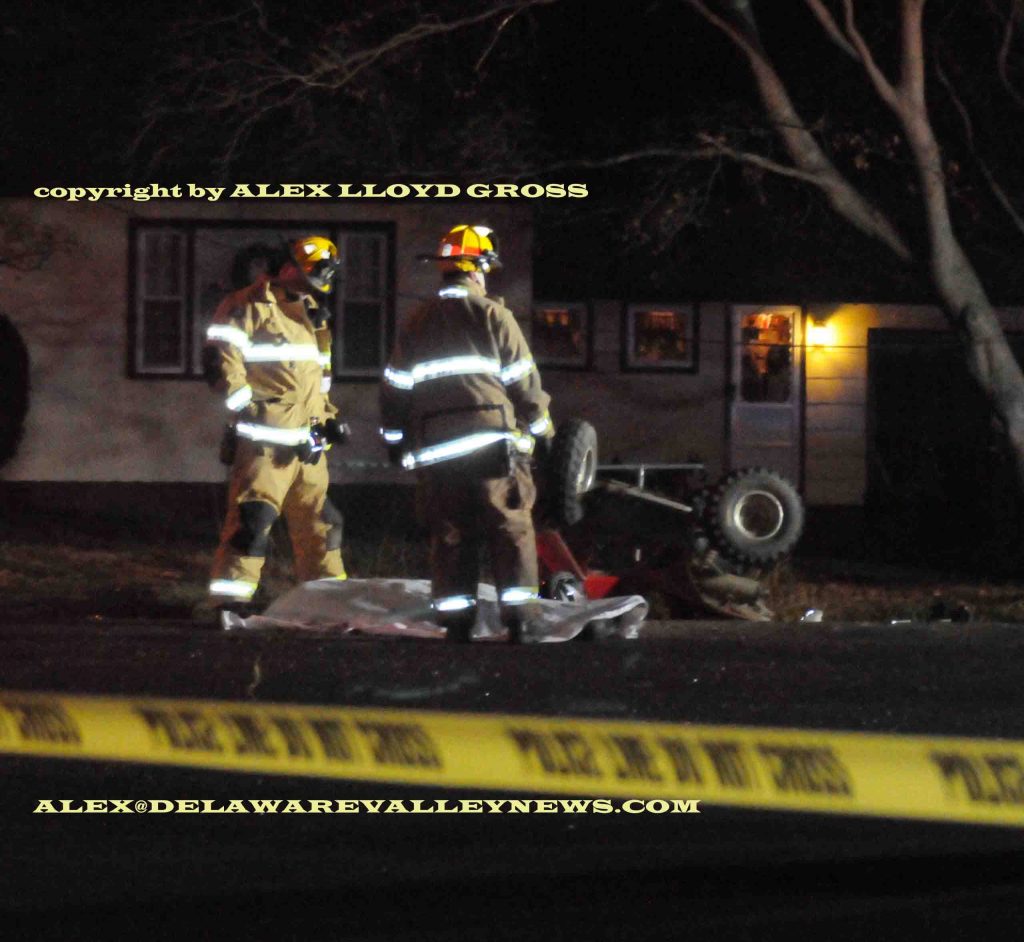 By Alex Lloyd Gross
Bensalem Police have closed Bensalem Boulevard at Ford Road  in Bensalem Twp. and at Byberry Road to provide a safe work zone after an ATV and a passenger car collided  at Jason drive. The crash happened  just after 6:00 PM. Reports are sketchy but according to preliminary reports  a passenger car operated by one man who was turning into his housing development  at the Bucks County Estates collided with an ATV that was traveling on Bensalem Blvd.
Two people were on the ATV, which is not legal to drive on streets. One person was pronounced dead at the scene. Police are waiting for the Coroner to arrive before the investigation can be concluded. The other occupant of the ATV was rushed in critical condition to a local hospital. The driver of the car was not hurt. The ATV was turned over onto it's roof. It is not legal to be driven on the street because it does not have headlights.
Many ATV riders use a field about one mile away and can be seen day and night riding their vehicles. It is a good possibility that the  riders were going to or coming from that field. Police have not said if the deceased was the driver or passenger. Motorists are asked to stay away from the area. Residents who live in Bucks County Estates are unable to leave their development until the investigation is complete.