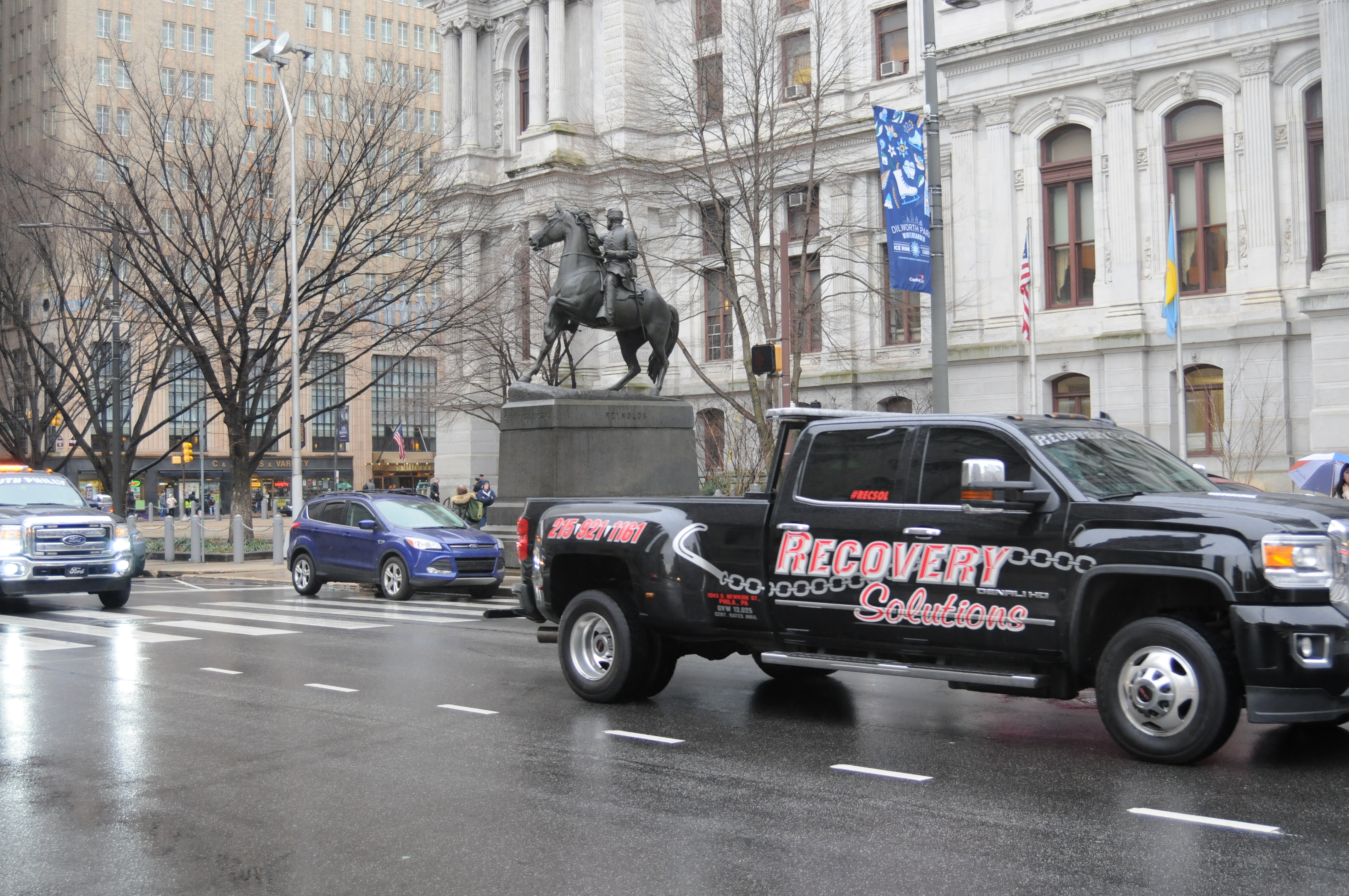 Mayor Kenney signs tow legislation
---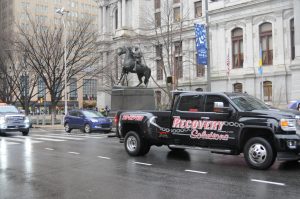 By Alex Lloyd Gross
In an effort to stop some tow scams and overzealous  tow truck drivers, Mayor Kenney  signed legislation this week that forbids private tow companies from towing a vehicle off any private lot or driveway before the vehicle is ticketed by the police or the Parking Authority. This is in effect  starting February 1 2017.   City Councilwoman Quinones Sanchez drafted the bill.
Prior to this, tow companies would engage in questionable tactics by obscuring or moving signs, then towing vehicles. This scam was  documented here.  Other tactics involve tow patrols which would  have a driver watching a  lot, and if a driver went to a business that was off the lot, their vehicle would be towed. This means you would park in a patrolled lot,  spend $750.00 for an item, then walk across the street,off the lot , to get a bite to eat. Upon your return your car would be gone.
One notorious tow operator, Stevens, in the Northeast, had their drivers patrol apartment complexes in the area. If a vehicle had to be removed, by  8:00 PM for example, their drivers would hook the vehicle at 7:55 PM and hold the car for ransom of $150.00 if the owner came out. If they were a few minutes late, the car would be gone.  Delaware Valley News.com was contacted by multiple people upset that this scam.
Those scams are over thanks to this new legislation. Now, when a tow truck driver spots a vehicle in violation,  either the Police, Parking Authority, University Police or SEPTA must  ticket  that  car before the private tow can touch it. . Fines are more ( $75.00) in center city, $50.00 elsewhere for blocking a driveway.   The fine is $25.00 for parking in a private lot without consent citywide.  If your vehicle is spotted by a tow operator  in a lot where it,s not supposed to be, they cannot hook your vehicle or block it in. If you return before the ticketing authority  arrives, you can leave unencumbered and without penalty.   If the tow operator blocks or threatens you, they can be arrested.
Private tow operators are upset about this, as when they come upon a vehicle illegally parked, according to Michael Dunn, spokesperson for Mayor Kenney,  "The towing company cannot be the complainant" to call the police.  It is doubtful the property owner will call the police  at 2:37 AM to report an illegally parked vehicle. About two dozen tow operators took to city hall yesterday, January 25, 2017  to protest by circling the building. They claim the ordinance is too far reaching . They should be able to contact police as the owners representative, they claim.