Philly Mayor at odds with Trump policy
---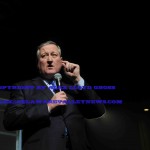 By Alex Lloyd Gross
Donald Trump made no secret his immigration policy when he was running for president.  Now that he got elected, it should come as no surprise that he would enact them. He did, putting a hold on entry to the United States  by some people with citizenship  in certain countries until they can be vetted.  This is temporary and was signed by executive action. Congress and the US Senate had nothing to do with it.
Within hours of signing this, citizens from those middle eastern countries had been detained at airports across the nation, including two families coming into Philadelphia.  When Mayor James Kenney found out, he was upset and issued this statement. It reads, in part  "I am sickened by reports that federal officials, without knowledge or cooperation of PHL Airport staff, detained and then turned away two Syrian families. By several accounts, these families waited months to obtain the proper documentation so they could come to our country legally. And still, they were sent back to a war-torn nation that has used chemical warfare against its own people. The Trump administration very well may have just given these families a death sentence".
Some immigrants who were det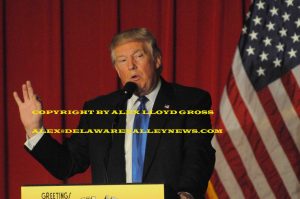 ained at Philadelphia International Airport  are expected to be released  by Sunday, with help from the ACLU. City officials have no authority in the international section of the airport.  A small but dedicated group of protesters arrived through the night and  stayed at the Airport. Federal Judge ruled that agents cannot remove people with a valid visa from the affected countries , nor can a person with a valid  refugee application be removed from the United States.
President Trump is against Sanctuary Cities which  gives shelter to criminals who are from another country.  Mayor Kenney  is very much for this policy and  has stood his ground.  He may very well have placed Philadelphia in jeopardy of losing federal money , like grants. President Trump has said he will withhold this money from any city that is a Sanctuary City. That means everything from fire trucks, or police cars, to library  programs would not be funded by any Federal Agency.  Frequently, the Department of Homeland Security or other federal agency will give grants which is a much needed influx of  cash  to municipalities like Philadelphia.  it's how they are able to buy equipment and fund  programs of their own.