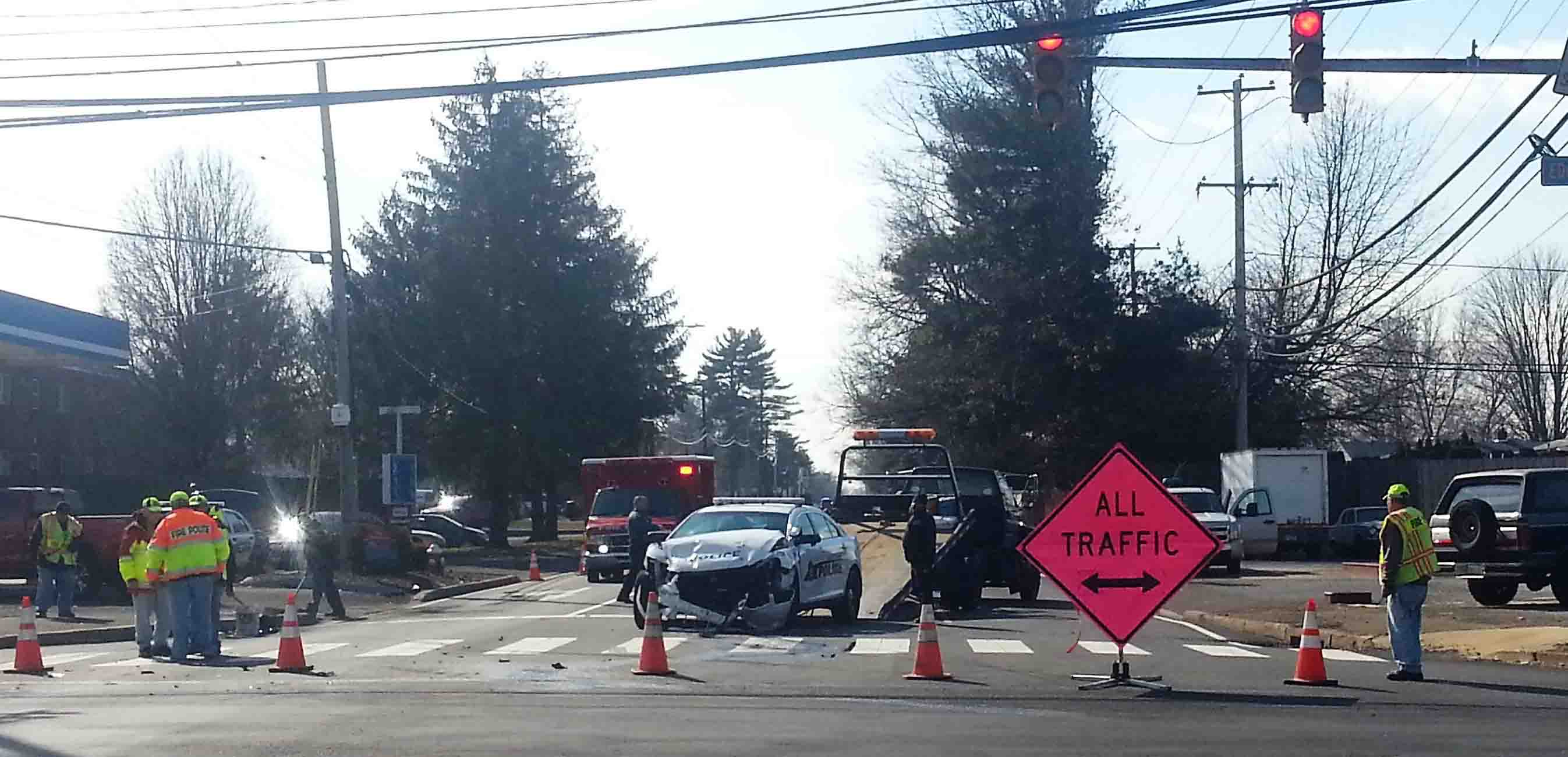 Three arrested in police pursuit in Bristol Twp.
---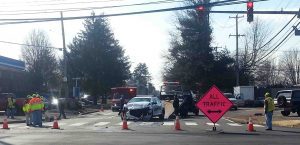 By Alex Lloyd Gross
Three males are spending the night in jail in Bucks county, following a police chase which saw one suspect pull a gun on a cop. Officers going to assist him were involved in an auto accident at Edgley and Mill Creek, in Bristol Twp.  All of the bad guys are in custody. The incident happened yesterday, February  15 2017.
Cops said that a vehicle was reported  stolen  out of Bristol Twp.  The car had a satellite tracking device installed in it and cops were able to track it to the Home Depot store in Tullytown.  A cop from Tullytown saw the car and tried to stop it. The driver reversed and slammed into some light poles. Before he could speed off, a rear seat passenger, identified as Tevon Hall got out and ran. He was arrested after a brief foot chase.  meanwhile, other cops were in pursuit of the car through  Bristol Twp. as the vehicle reached speeds of about 100 MPH.
Cops knew that at least one of the males was armed with a gun because a citizen complained that the vehicle cut them off in a road rage incident and one of the  occupants displayed a handgun.  As the vehicle ran off the road on Green Lane  in Bristol Twp,  it struck a pole. The driver,  identified as Rodney Beatty , 26 of Bristol Twp. was arrested after he was pepper sprayed for failure to comply.  The other passenger, Zahreldick hunt, 18, fled on foot and pointed his pistol at cops before dropping it as he ran.
As cops responded to the scene to help,  one officer was involved in a crash at Mill Creek and Green Lane.  There were no serious injuries at that location.  The suspects will be charged with theft, fleeing and eluding police, reckless endangering and other charges.  For mere details  go to Levittown Now.com