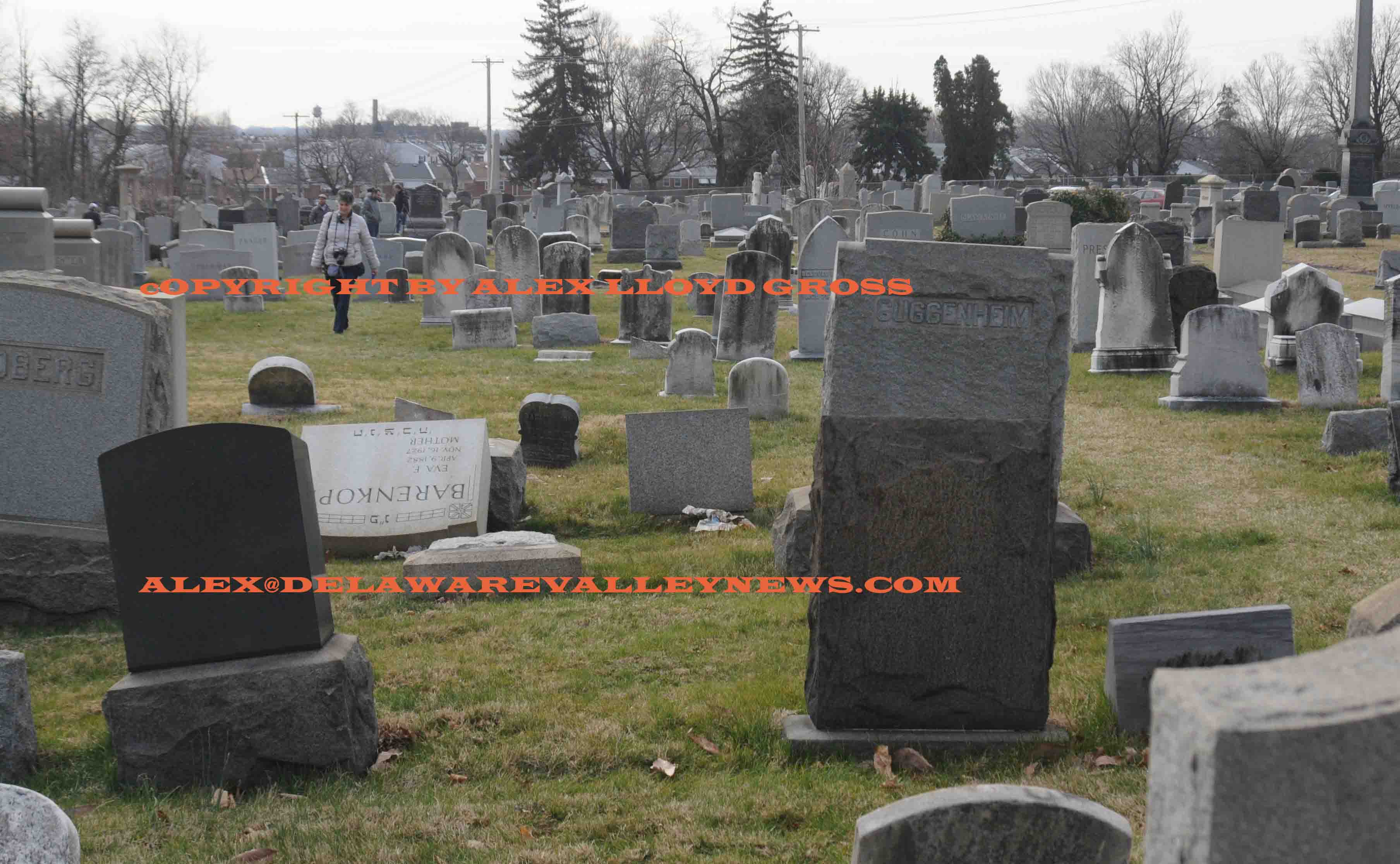 Substantial reward offered in Jewish cemetery vandalism
---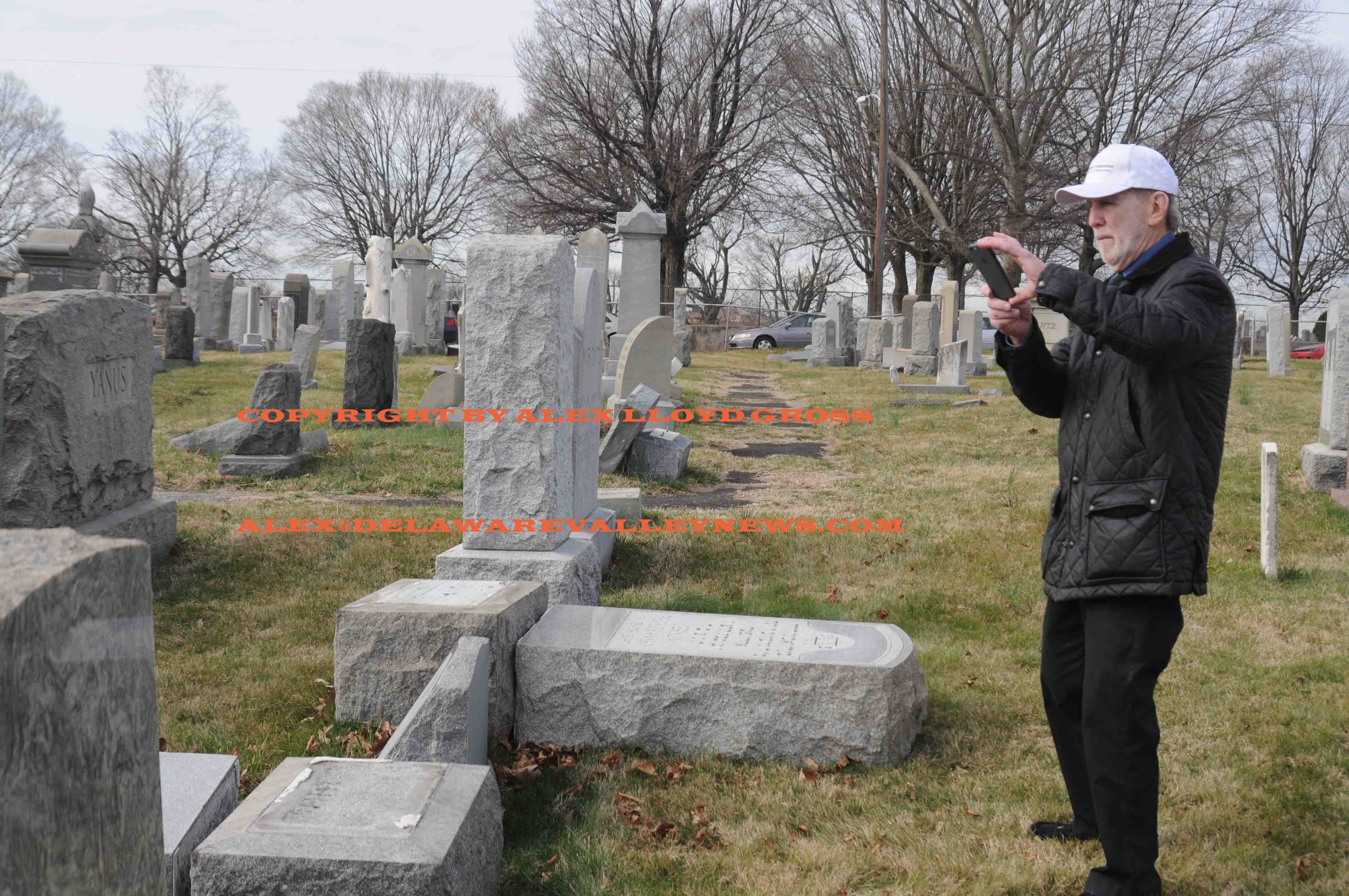 By Alex Lloyd Gross
The reward being offered for the unspeakable vandalism done at Mount Carmel Jewish Cemetery located at 5701 Frankford Ave is growing.  Multiple headstones were toppled over and or broken. The crime was reported to police at 9:45 AM Sunday, February 26, 2017, when a man called police and reported that three of his relatives  headstones were knocked over. An investigation determined that at least 100 more were damaged. Since then, at least $13,000 in reward money has been orrdered for the arrest of those responsible.
Police have  stopped short of calling it a hate crime. Bud Newman,  President of the Jewish Federation of Greater Philadelphia spent much of Monday morning documenting the damage. When  asked about the reward, he said "I think rewards are offered for a reason and those that would be influenced by them can respond accordingly" .  When asked if he thought this was a hate crime against Jews, or just a bunch of kids getting stupid, his response was reserved. " I think it's a matter of time to wait and see what the assessment is , as to the reasons for it occurring.  It would be premature for me to make my own conclusion at this point, until we as a community find out more about it".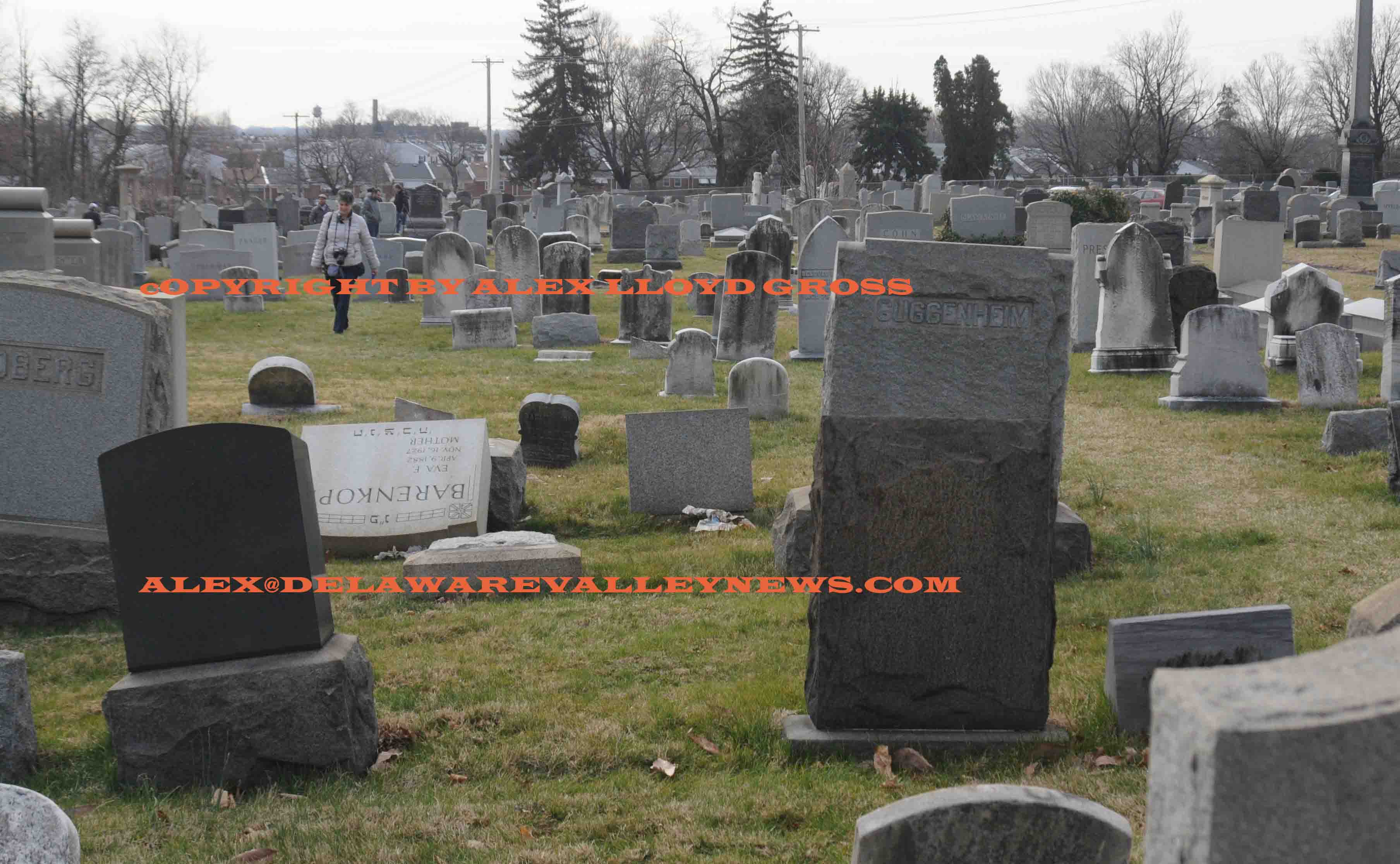 Some of the headstones are very old and cannot be simply fixed.  Those that are toppled over cannot just be lifted. They must be re set and secured. Some of the headstones will have to be replaced.  There is no lighting inside the cemetery at night, which makes for a very good place for kids to drink and or hide. If the goal of the vandalism was to target the Jewish faith and intimidate people, those responsible failed. This incident has only bonded the community tighter and the reward money is substantial enough to encourage someone to come forward and turn in a friend or family member.  The damage  of these headstone is estimated to be in the hundreds of thousands of dollars.
THIS ARTICLE AND CONTENT IS COPYRIGHT BY DELAWARE VALLEY NEWS.COM. FOR REPRINTS OR LICENSING REQUESTS, CONTACT AL**@DE****************.COM