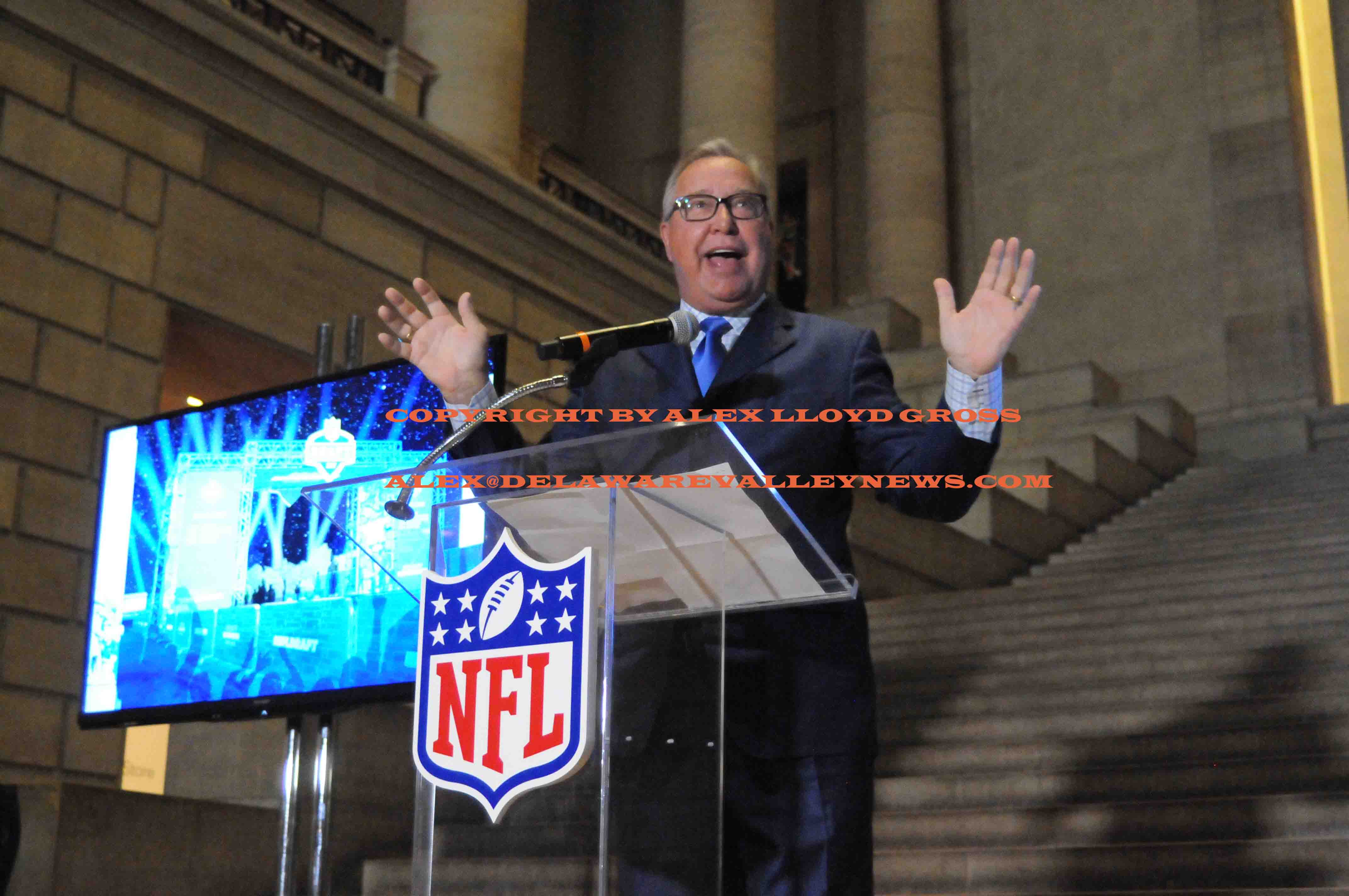 NFL Draft is around the corner
---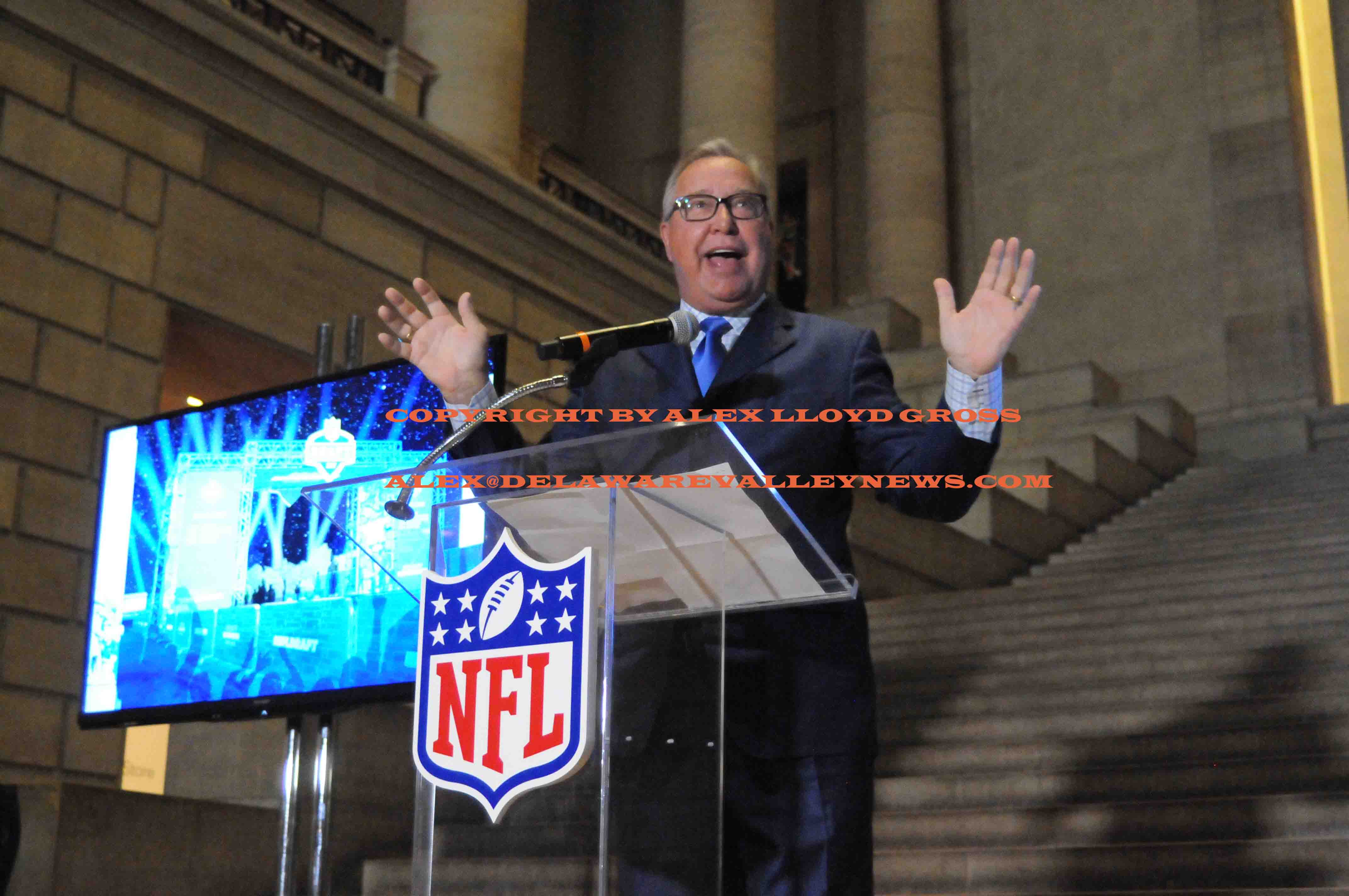 By Alex Lloyd Gross
The NFL Draft is coming to Philadelphia and you are invited to go down and participate in it.  Yes participate. While it's doubtful you will be getting a spot on any of the teams,  but there will be plenty for you to do.  At a press conference today,  February 28, 2017, Philly sports legend Ron Jaworski reiterated  two things. Number 1, the NFL draft is only 58  days away and number 2 : He wants to see you there. He is Co -Chair of the NFL Draft Host Committee.  This is not something being held in a stuffy hotel behind closed doors.  this will be held on the Ben Franklin Parkway, free and open to the public.
With a huge theater erected at the Museum of Art , where the players will walk from the museum to the stage, to be billed as the main attraction, the event will be visible and accessible . It will be free and open to the public. Tickets will be required but can be distributed to a lucky few.   Those far away on the parkway will be afforded a great view by multiple jumbo trons that will be set up.  There will also be interactive  attractions, such as a combine where fans can run a 40 yard dash against an NFL player.  You can see the Vice Lombardi Trophy and you can see replica locker rooms and that's just for starters.
Most of it is free. One thing that is not, is the NFL  Draft Experience Tailgate which features food from the best dining  Philly has to offer. Of course, you will have to pay for the food. There will also be plenty of souvenirs to buy as well .  The entire parkway will be taken over by football. Plenty of players to meet and coaches to talk with. The dates for the NFL draft are  Thursday April 27 from noon until 11:00 PM and the same hours for Friday April 28. On the last day of the draft, the hours are 10;00 AM until 6:00 PM.
Mayor James Kenney said that the city is expecting  about 200,000 people to show up over the weekend.  He said the  city is not going to plan  any elaborate detours like they did for the Papal visit. "That scared people away",he said. "We  encourage people to come and bring their families". in early march, the website http://www.NFL.com/FanMobilePass will be operational and act as an app to give people all of the inside information concerning the 2017 NFL draft.
The first NFL draft took place in Philadelphia, at the Ritz Carlton Hotel.
THIS ARTICLE AND PHOTO ARE COPYRIGHT BY DELAWARE VALLEY NEWS.COM . ALL REQUESTS FOR LICENSING AND REPRINTS CAN BE ADDRESSED TO AL**@DE****************.COM