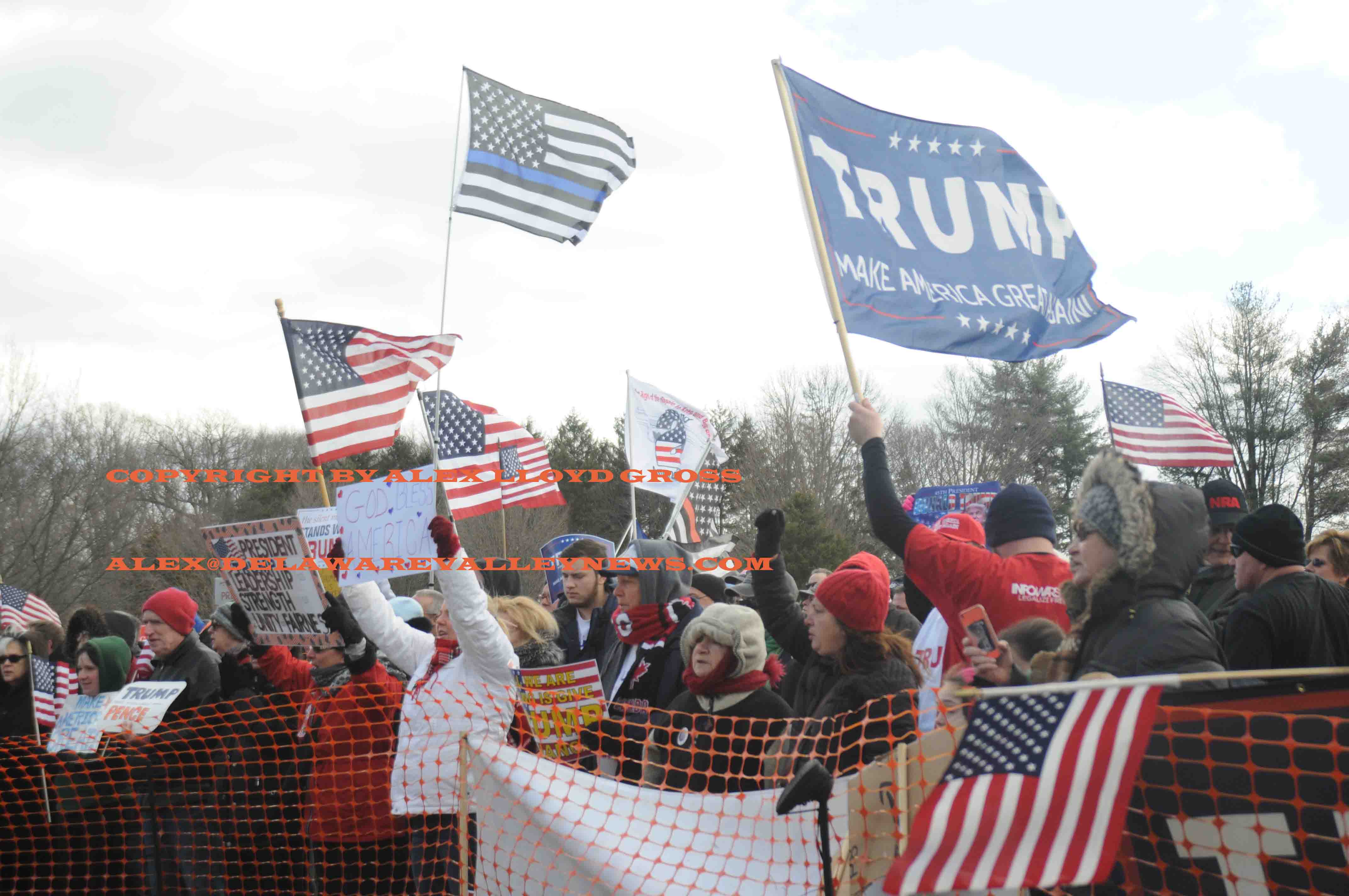 Pro Trump rally held in Bensalem
---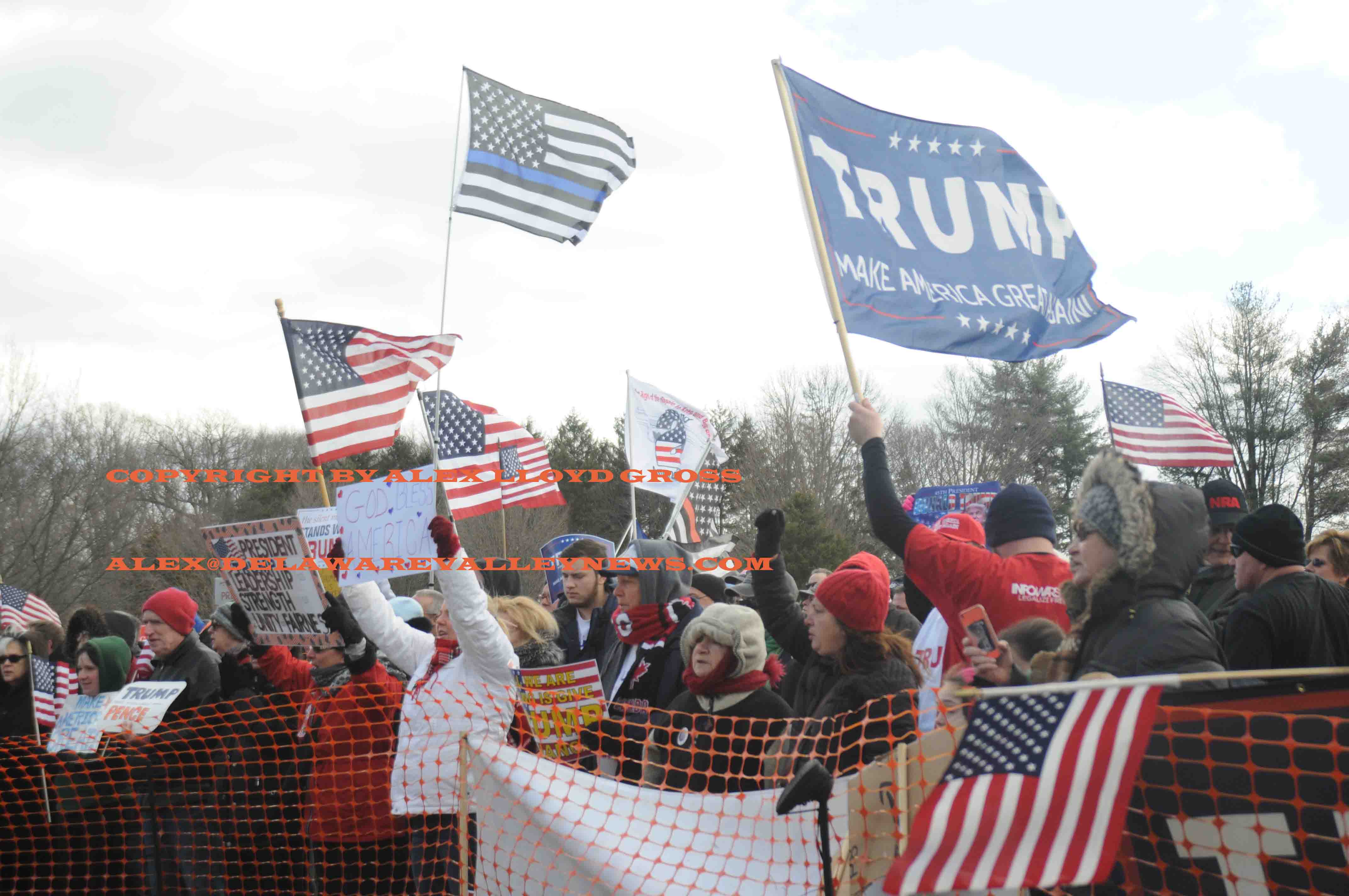 By Alex Lloyd Gross
About 1000 people RSVP'd that they would show up and attend a Pro President Trump rally in Bensalem Saturday, March 4,2017.  The rally was held at Neshaminy State Park. Most who said they would make it,  did  come and show their support for Trump. The unofficial estimate was about 1000 people.  They gathered to hear speakers like Jim Worthington, a delegate from Newtown,  talk about how Trump was trying to help "Make America Great Again."  Trump, has been made fun of during late night television and the mainstream media has not been too kind to the 45th President.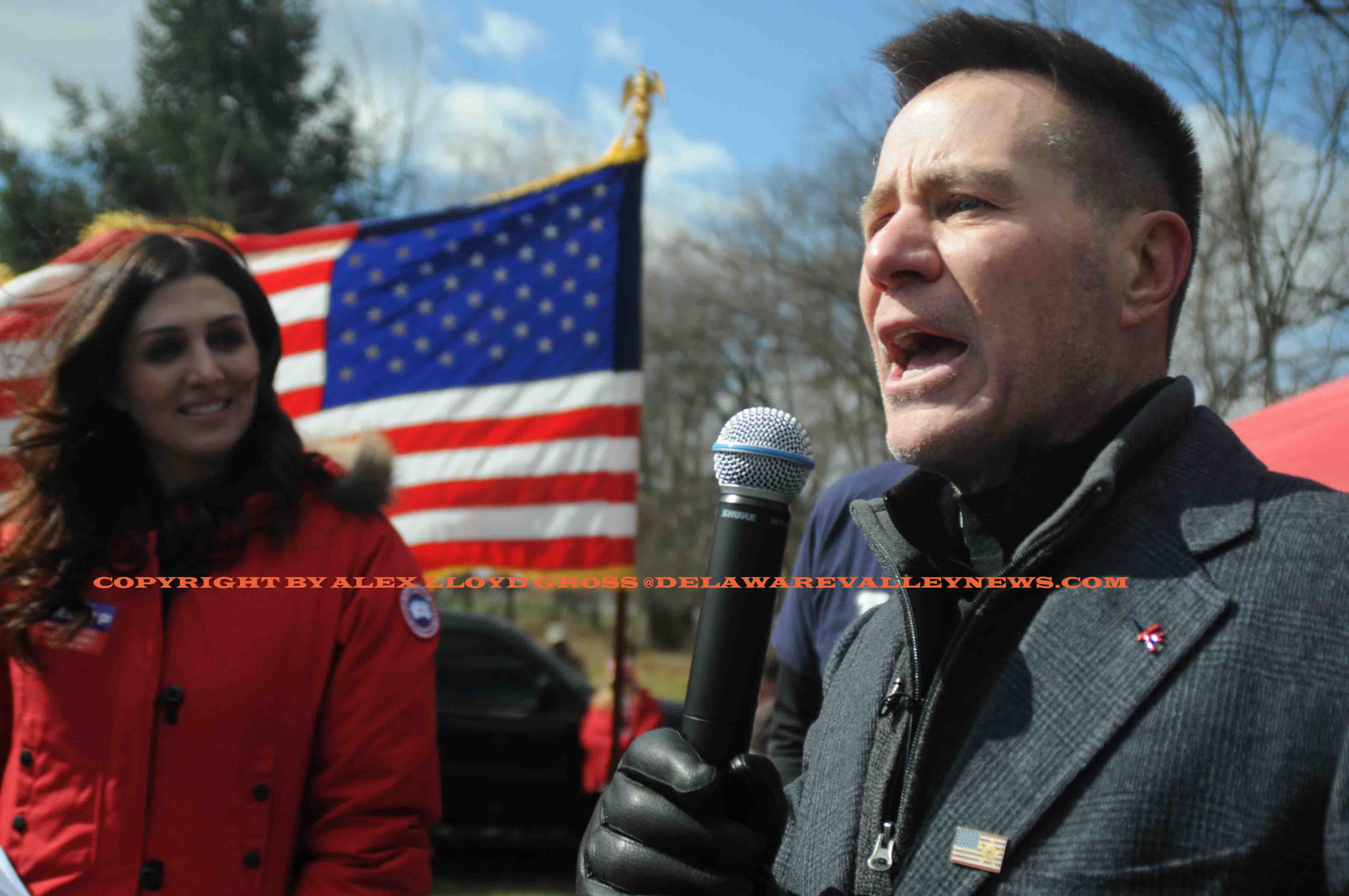 In fact, Trump has called the media the enemy and is calling any news outlet that does not report what he wants "Fake News".  President Trump has even been accused of taking liberties with the US Constitution by banning certain media outlets from  some of his briefings.  None of that mattered to the faithful, a a rally was held  multiple in  locations across the country today.  Trump has some good ideas that resonate with his core supporters,like immigration and support of the military and they came out to  let their thoughts be known.
The weather was  cold and people had unexpected work or other things to do, otherwise the crowd could have been larger.  There were no protesters present. Only people carrying signs and wearing their Trump gear.  About a dozen Park Rangers were on hand to insure things stayed peaceful. There were no fights or trouble of any kind.  Many people brought their dogs out to the event.
Another speaker. Joe DeFelice, an official with the Philadelphia Republican Party  spoke about  democrats who were corrupt during the Street administration, or the decision by Wilson Goode to bomb a city block.  He also spoke about the current administration making Philadelphia a Sanctuary City. He also called the  beverage tax a horrible idea that has cost people their jobs.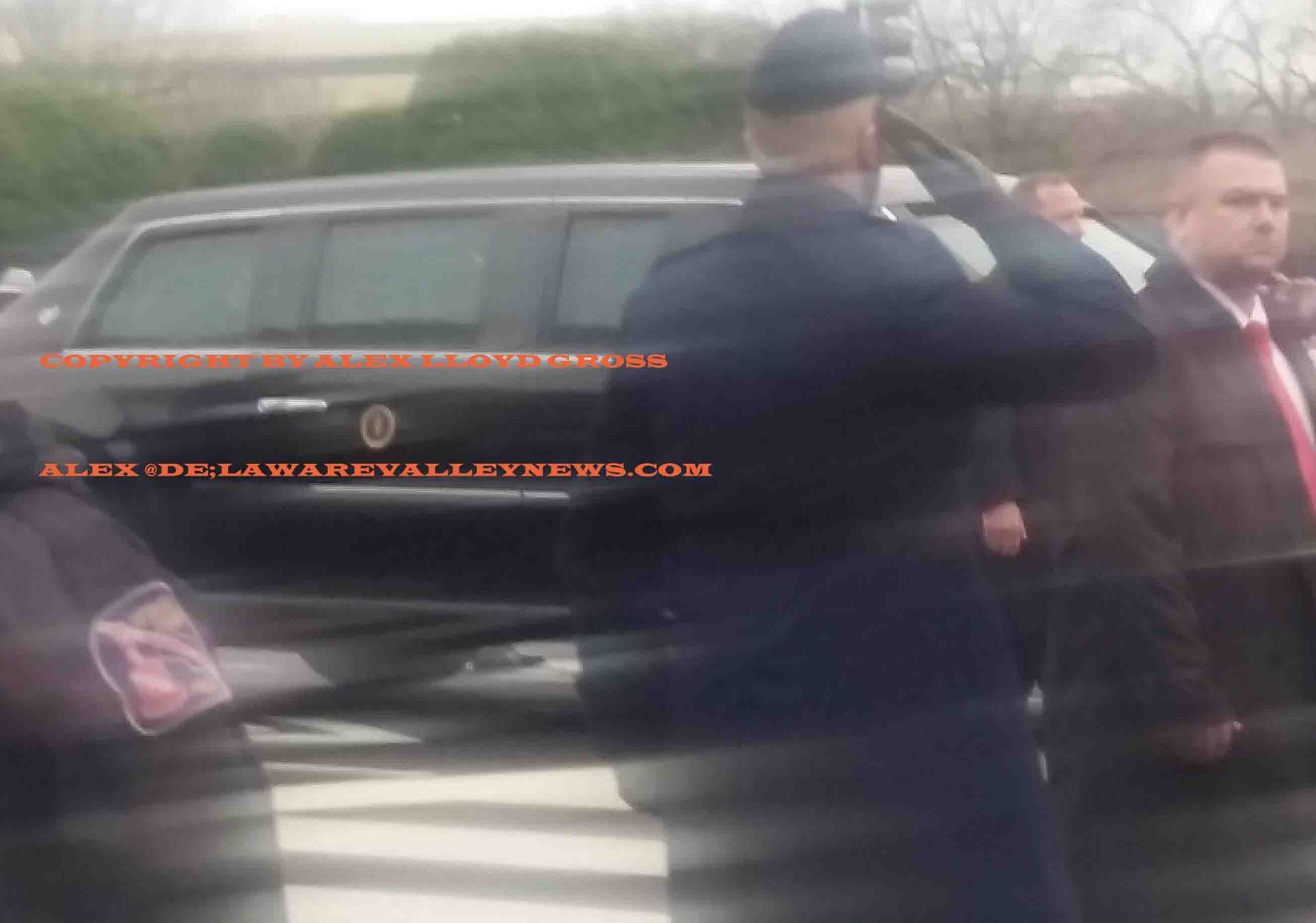 This rally was put on by "People 4 Trump". This grass roots organization vowed to keep holding more meetings and another rally. Neither Trump, nor anyone from his cabinet  was in Bensalem for the rally.