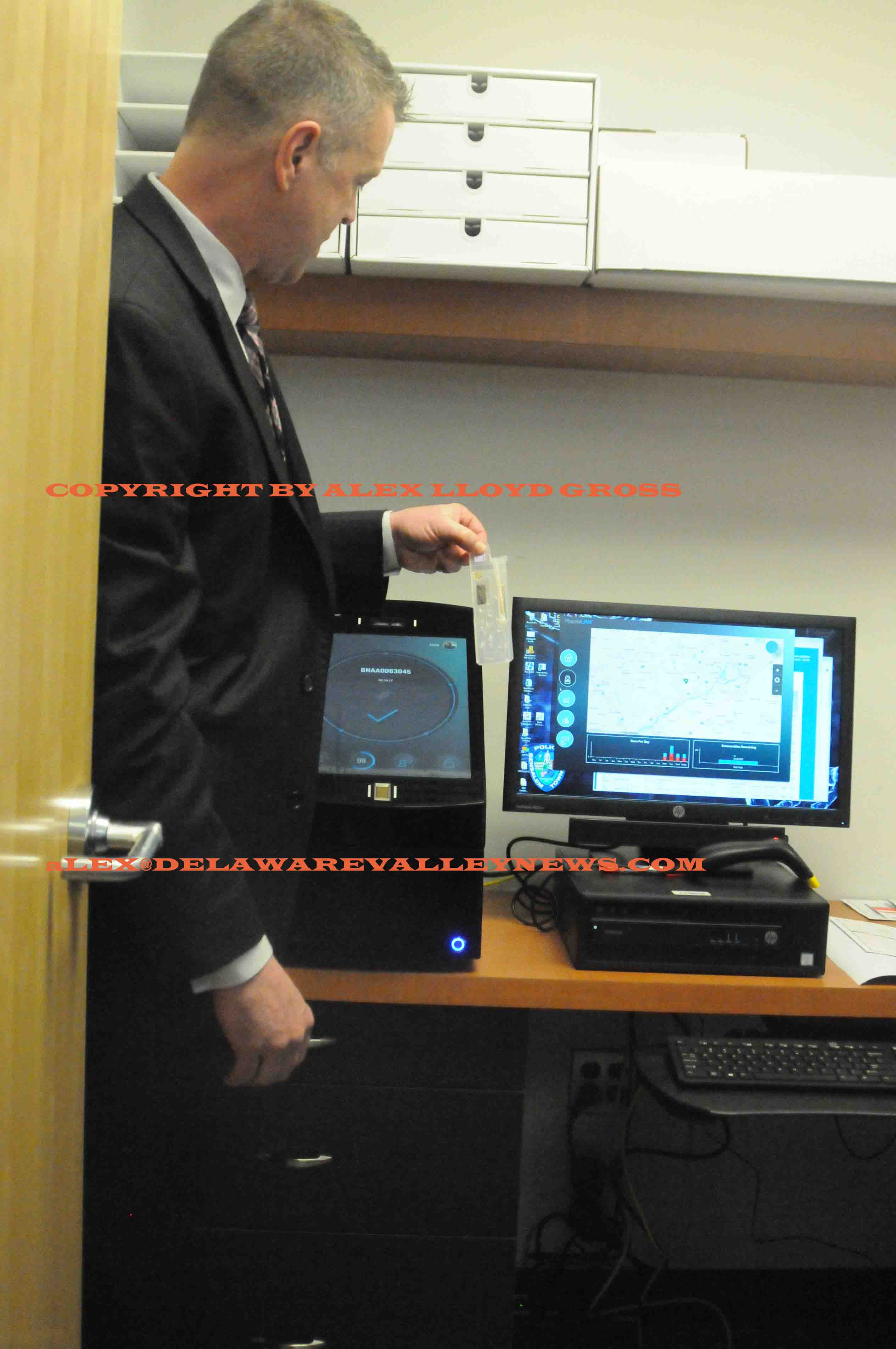 Bensalem Police Department now on cutting edge of DNA technology
---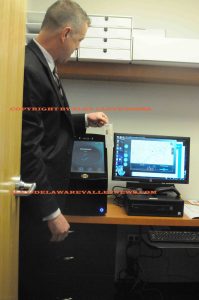 By Alex Lloyd Gross
In the fictional Fox Television series 24, Jack Bauer can get the bad guy in 24 hours. Today, March  16, 2017,  cops in the Bensalem Police Department can get their bad guy in less than two.  A press conference was held  at the Bensalem Police Station , where Robert Schueren , President of integenX  showed off their "Magic Box" that can read a DNA sample in 91 minutes. It's cutting edge technology that puts this Bucks County police department light years ahead of  even the most sophisticated departments anywhere in the United States.
According to Director of Public Safety Fred Harran, when a person is arrested, they are asked for a DNA sample. If they are a convicted felon, they must provide one, otherwise, they must consent to giving one. A detective will take a swab of the suspects mouth, and put that sample through a brand new RapidHIT Identification system just put into service in Bensalem. 91 minutes later, the sample is read, and put through the local ID database to see if there is any match.  "This used to take 18 months, I don't have 18 months, and the guy that just got his car broken into does not have it either," Harran said.
So , let's take an example,. A car is stolen  in Tullytown and abandoned elsewhere and recovered.  DNA is taken from the car and stored.  A criminal is arrested for an unrelated crime  in Bensalem. They supply a DNA sample and wait a minute, the sample comes back a match for DNA found in that  stolen car.  That's not  a make pretend scenario.That is what happened with the second sample cops put through the RapidHIT machine,  where  it was referred to  as a  "Magic Box".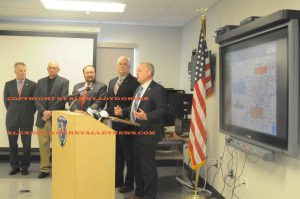 Money to pay for it was obtained through a grant, which local politicians Gene DiGirolamo helped secure. While the results are  not CODIS accepted, that should change soon.. Currently, there is only one machine in the nation being used by a police department and that is in Bensalem. Authorities in Bucks hope to have at least two more, spread throughout the county. "This can exonerate someone as well. If we suspect someone and they provide a sample,and it comes back negative, it helps them, and us, focus on getting the real bad guy," Harran said.
"The ability to expand this technology is coming faster than you may think," Harran said. According to Schueren, this machine can only process human DNA. Animal DNA will not read in the machine.  Criminals will try to impeach the technology in court. It's already withstood a challenge in South Carolina and Harran said he will keep using it until the Supreme Court tells him he can't. With  Senators and Congress working together, like Senator Orrin Hatch, to create the Rapid DNA Act of 2015, it is getting to be the norm , rather than the exception in police work, to have new DNA technology.