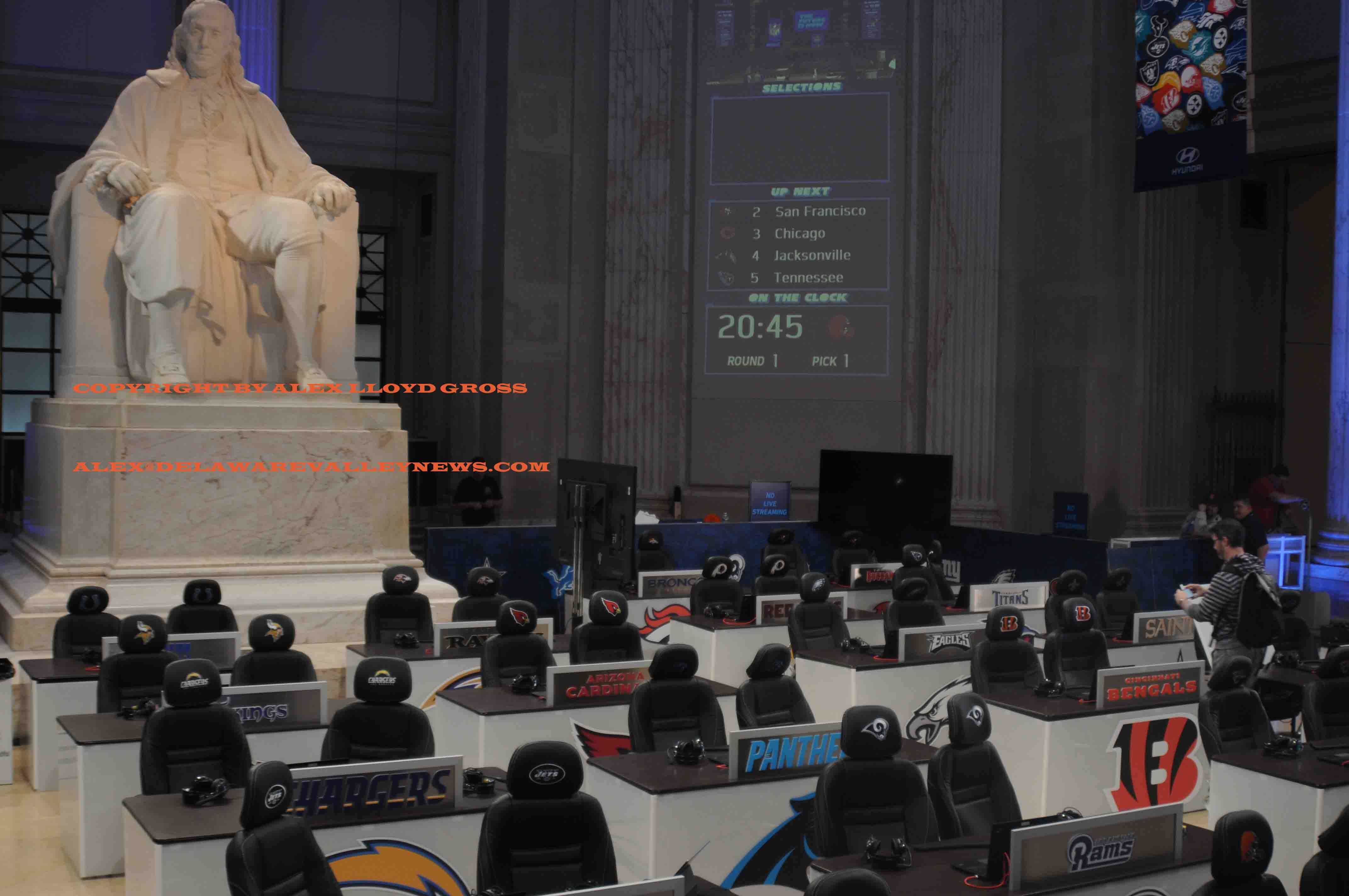 NFL gets ready for Philly
---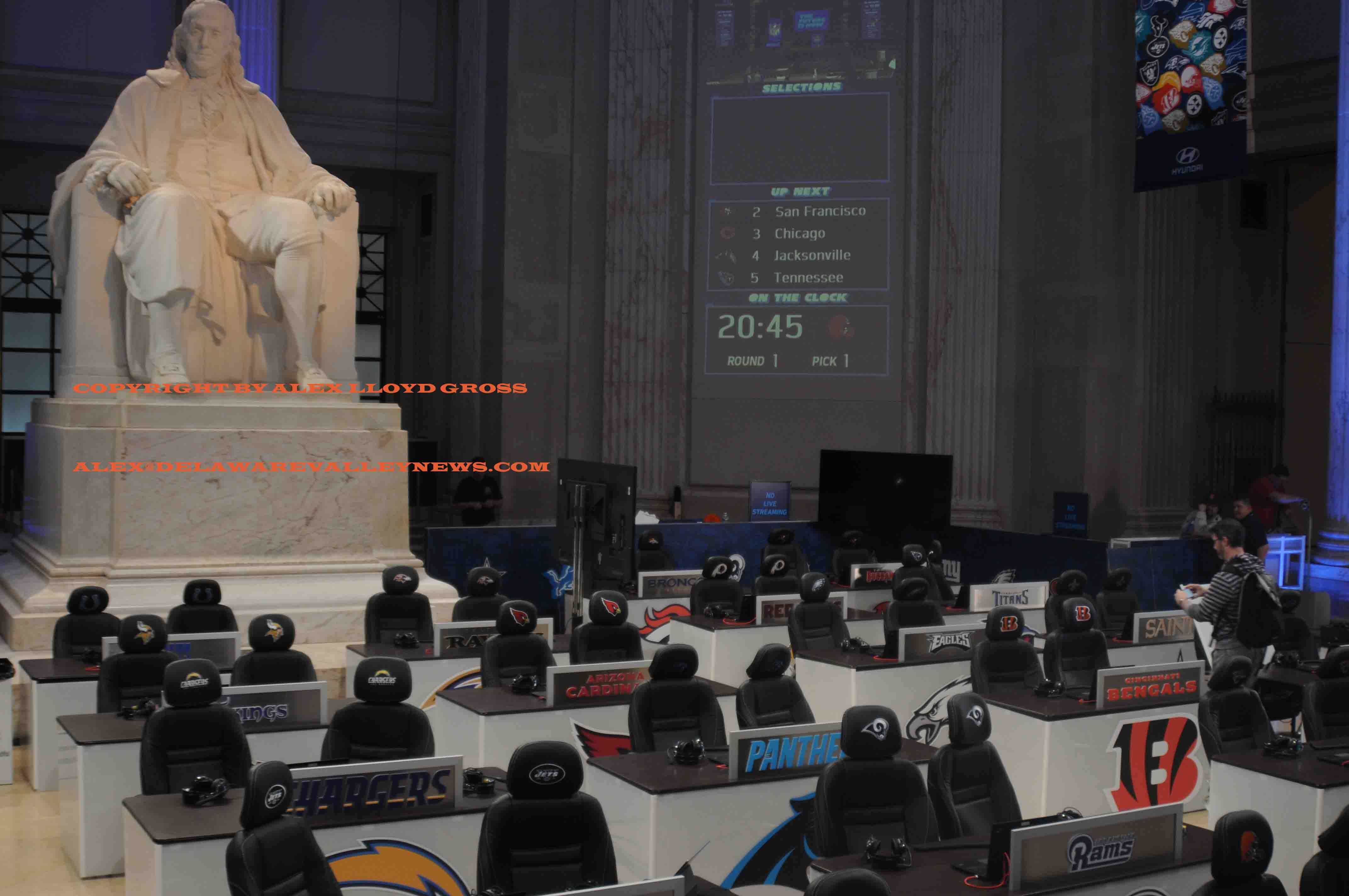 By Alex Lloyd Gross
Football fans are a rabid bunch and nowhere are fans more dedicated than in Philly. So with the Philadelphia Eagles  hosting the NFL Draft, it's going to be a party. Even though the actual draft does not  start until 7:00 PM, the NFL Draft Experience starts at noon.  Less than 24 hours before opening, NFL officials took the media on a quick tour of the area.
The first thing people will see is  a huge main entry at 21st and the Parkway.  Fans will have to got through metal detectors  and will not be allowed to bring in weapons, even if you have a concealed carry permit, not even a penknife is permitted.  No video cameras are allowed and camera buffs, sorry keep the telephoto lens at home, it cannot come in. No outside food or beverages are allowed inside.  No back packs either.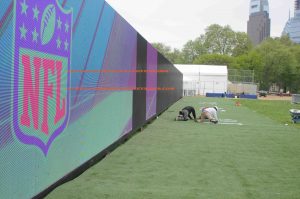 Once inside, the draft area, fans are directed to a large merchandise tent, where they can purchase t shirts for $29.99  or other items from any of the NFL teams that will be there. You can bypass the tent if you do not want to shop. If your stomach is not queasy, try the virtual reality theater.  Maybe you want to try a vertical jump or make your way over to  toss a football past cutouts of pro players. If you are quick, you can test your speed against a video of a player  and run the 40 yard dash. You can even see the Lombardi Trophy. All of that is called the NFL Experience and it opens tomorrow at noon.
During the media preview, a lot of it was under construction. NFL officials promise it will all be open and operational by noon tomorrow. Fans can also take a peek at Selection Square, inside the Franklin Institute.  That's where all of business happens, as the team representatives sit at their desks and choose what players get drafted. That portion of the museum will be open during draft hours.
THIS ARTICLE IS COPYRIGHT BY DELAWARE VALLEY NEWS.COM.  ALL REQUESTS FOR  PHOTO REPRINTS OR LICENSING  CAN BE MADE TO AL**@DE****************.COM