Joe Lynn Turner gives Sellersville a Jolt of rock
---
By Alex Lloyd Gross
This cannot be a fair review of the Joe Lynn Turner show last night, May 7 2017 at the Sellersville Theater.  Having personally known Joe for 31 years,  it was good to catch up on old times, and hear some great songs from back in the day.  Turner, is a true rock star. He is always around beautiful women, who flock to his shows, and last night was no exception to that rule.  Fans may remember him from the days when he fronted Rainbow or Deep Purple. He played the Spectrum,  aswell as the Tower Theater. When he went out on his own, he played the Cell Block in Bensalem.  His career outlasted two of those buildings.
Since Turner has been a solo artist,  he has released some really good records. However, this show he relied heavily on his Rainbow era,  which is what most of the people came to see and hear.  Turner spent the time in between songs talking with fans,  especially, two girls, one was wearing devil ears, the other was dancing in the right aisle. "I have to talk with my girl friend a bit, he said, as he could not play the songs she wanted to hear. "We're coming back here, around the fall, is that okay"? Turner asked. The crowd showed it's approval.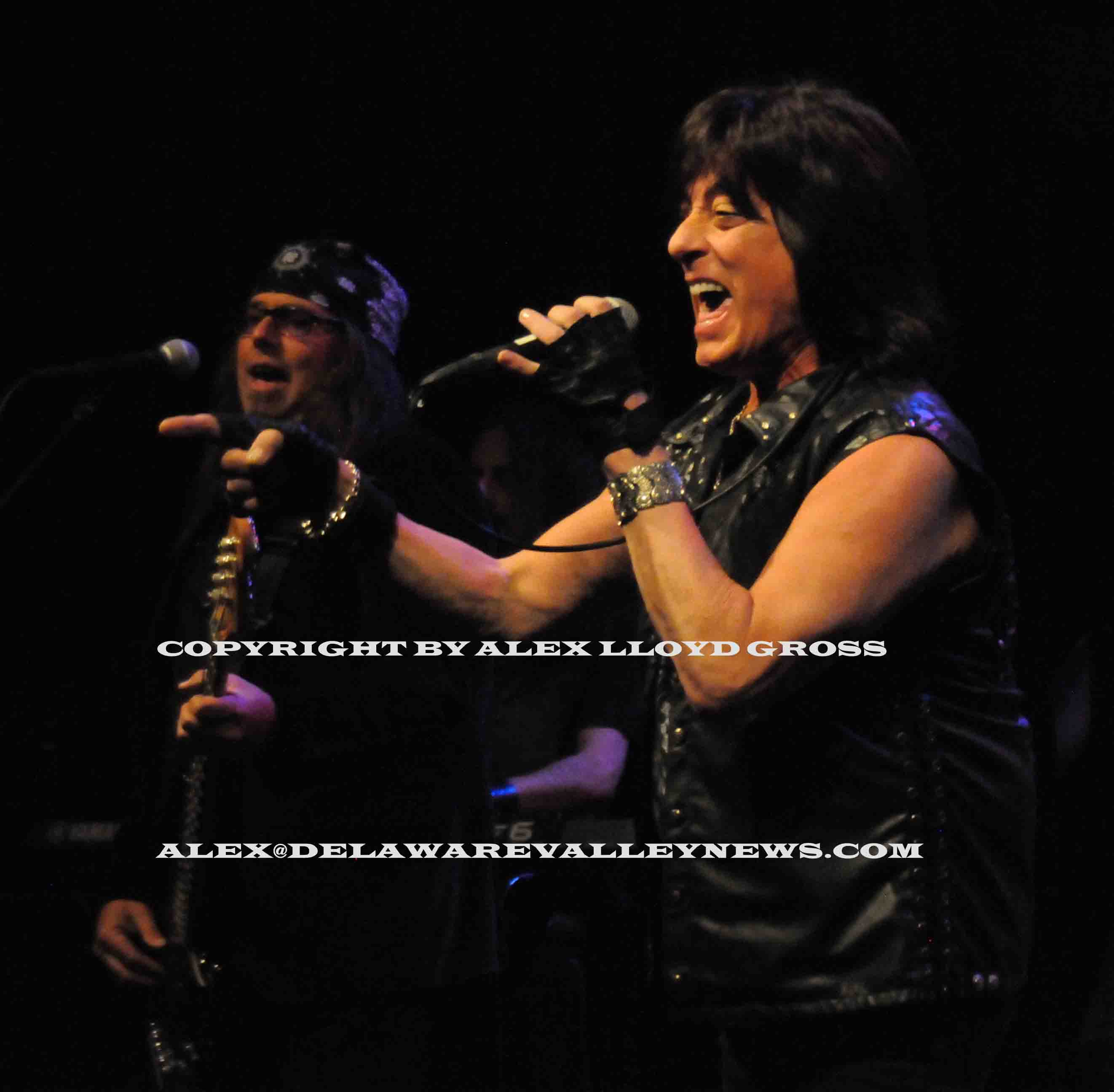 This is the first area show for Turner, in a very long time.  That is part of the reason, there were a few empty seats at the show. The other was it  was a Sunday night.  Turner has been playing to crowds in far away lands  and cities.  When locals show up and tell their friends how much fun they had,  you get a packed house. That should happen for Turner when he returns, hopefully within a year. To hear songs like  "Spotlight Kid", "Street of Dreams" and "Can't Happen Here", come alive with the man that sang them originally really brings it home for rock fans. Turner , recently did some work where he covered other musicians  work and it rocks. You can listen to that here.
Turner cut his teeth with Rainbow, and Ritchie Blackmore's work ethic "It was expected of you", he said back in 1986 when asked about grueling recording sessions to get the music just right. It showed last night. He was spot on. The crowd that was there was into this show. Turner is gifted, in that he can sing anything and do it as good or better than the original.  The only downside of the night was the complete lack of merchandise available for Joe Lynn Turner fans.  A paid meet and greet took place after the show, and fans could have gotten their new collectibles signed.
Opening the show was Peter Baron and the Thunder Farm.  This guy played with Turner before. He brought the goods and delivered them to those lucky enough to be in their seats before Turner took the stage. Some people look at opening acts as an excuse to leave late for the show or hang in the venue talking with friends. on occasion, an artist makes a great impression, and this is what happened here with baron. Shame on you if you missed it.
THIS ARTICLE AND CONTENT IS COPYRIGHT BY DELAWARE VALLEY NEWS.COM. FOR LICENSING  OR PHOTO REPRINTS, CONTACT ALEX@DELAWARE VALLEY NEWS.COM