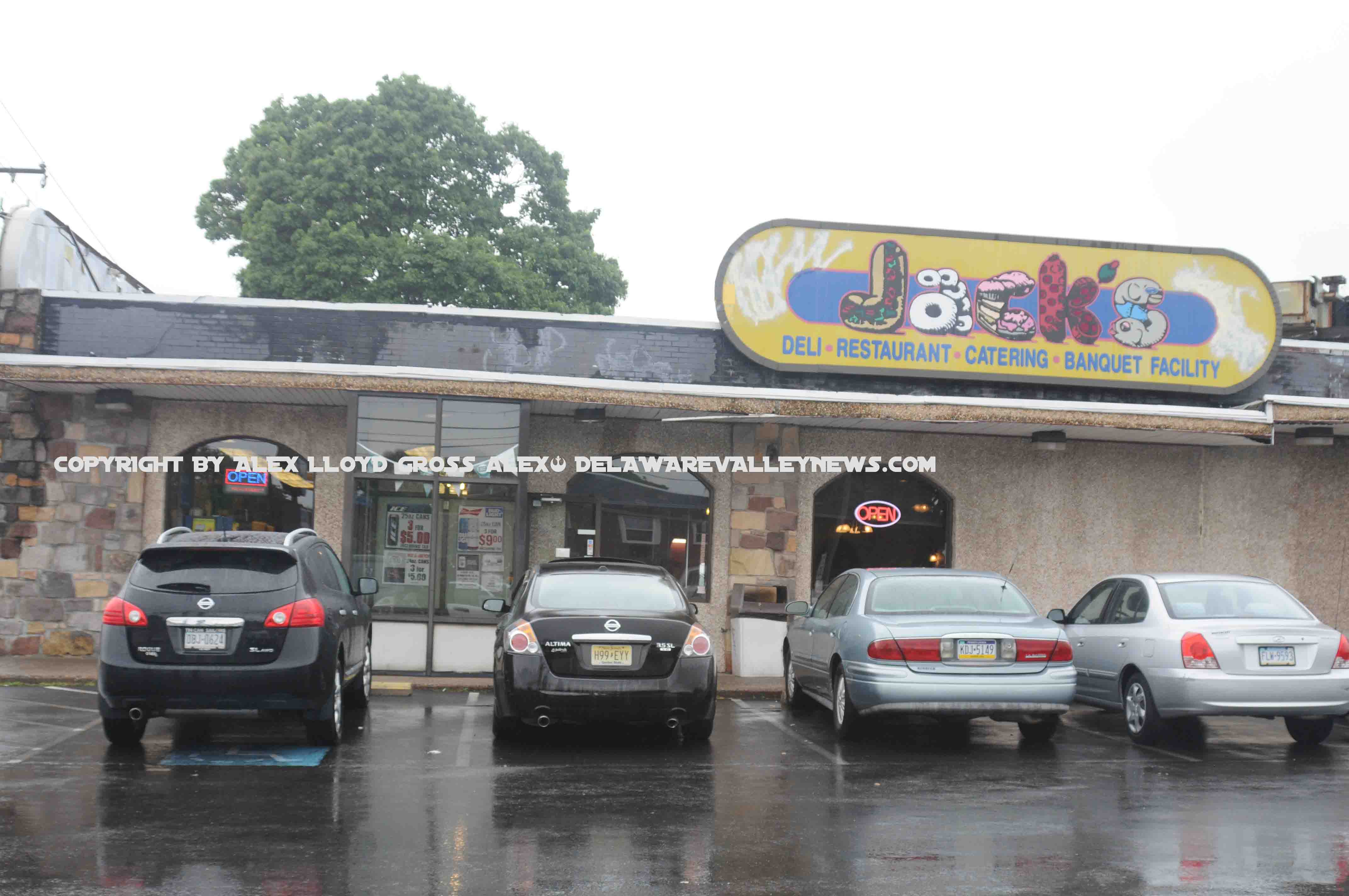 Jacks Deli to close in June
---
By Alex Lloyd Gross
Jacks Deli, located on the 8500 block of Bustleton Avenue in the Fox Chase section of the city is closing by the end of June.  The little deli  grew from a small store when it first opened in the 1970,s.  Now, the place dominates the Shoppers World strip mall.   When a store next door would close, Jacks would lease the property, break out the wall and expand. Before long, two stores had been taken out and Jacks had a sit down restaurant and kitchen.
By the mid to late 1980's the place was firing on all cylinders,  and there was no looking back. That momentum carried through to the 1990,s  and then things slowed down considerably. By 2004, the restaurant portion was closed after lunch. Dinner patrons were sent away. Soon, the extra seating section they had would be unused and dark. They tried jazz concerts but, nothing it seemed could bring this place back to it's heyday.
Prices in Jacks run about a dollar more than competition.  That may have had something to do with it.  As the economy slowed, people had less money to spend. There were quite a few delicatessens that go by the name of Jacks.  There was one on Wadsworth Avenue back in the 1960,s and there is a Jacks in Bensalem. They are not related.  In New York, the famed Carnegie Deli was forced to close last year as well.
Jacks personnel have said that the store should reopen in a different location  a short distance away from where it is now. The timetable of when this could happen was met with only  a shrug from Jacks employees, when asked.