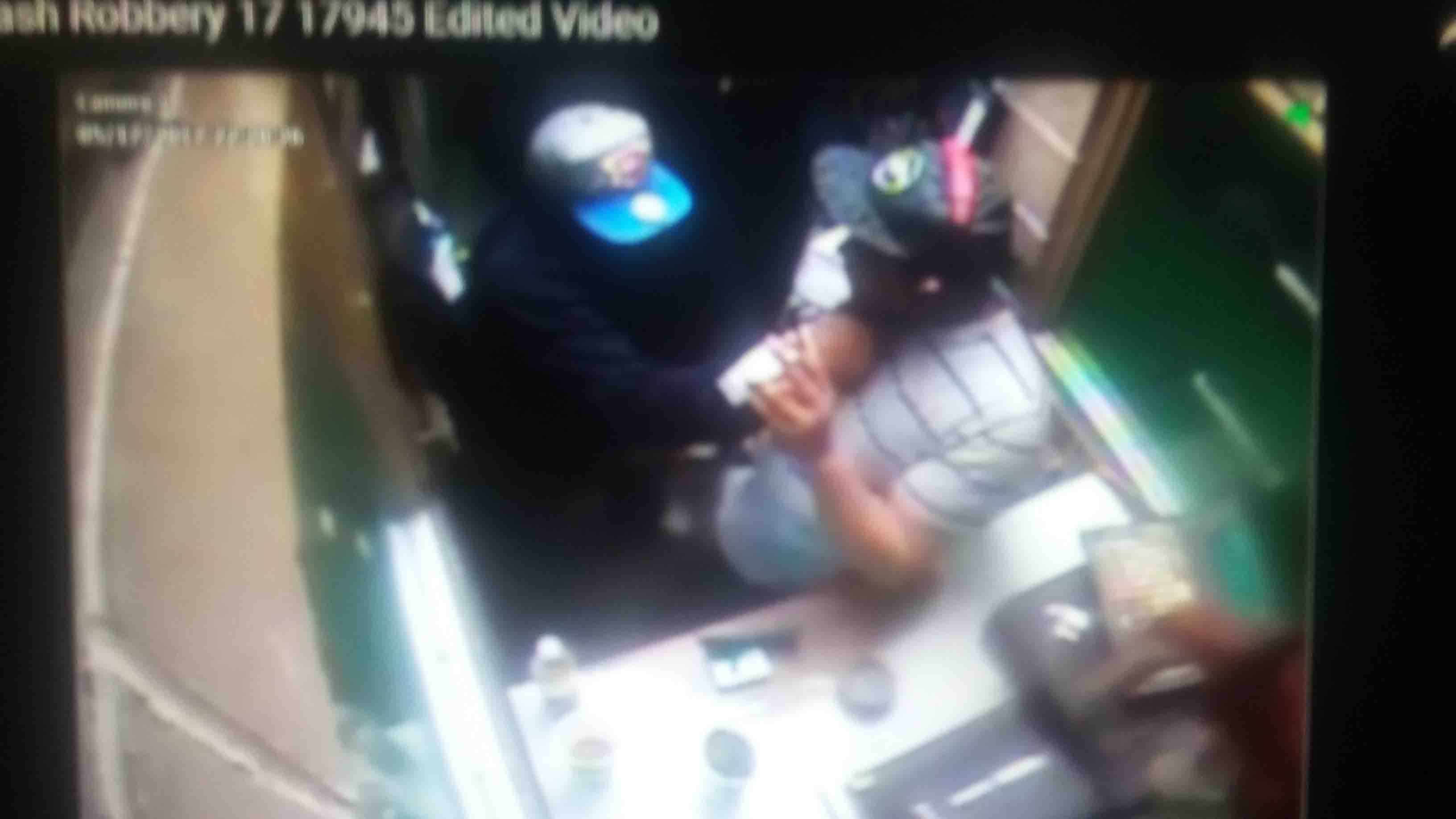 Bensalem cops look for armed robbers
---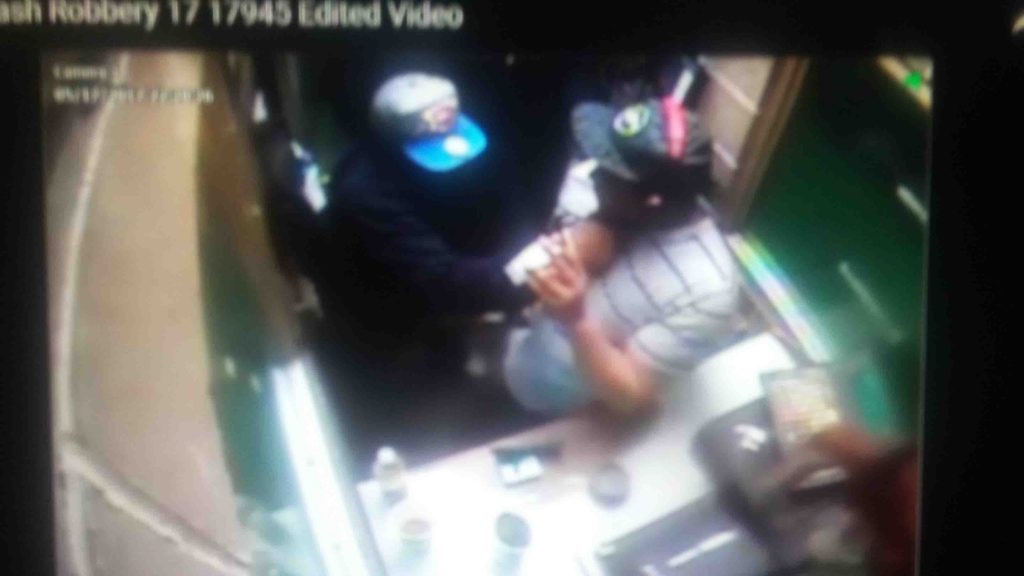 By Alex Lloyd Gross
Bensalem cops are looking to identify two robbers caught on video. The thieves entered the cashier area of the Super Pump gas station and car wash on Lincoln Highway.  As usual, the thieves forgot that a gas station will have security cameras that will record their every move. You can see the clothing they wear and the wait they walk.
They approach on foot and escape on foot. While you cannot see a clear view of their faces, you can see their distinctive clothing. If you know who they are,  or know someone that used to wear this clothing regularly but does not anymore, and they fit the description,  Bensalem cops wanna hear from you. (215) 633-3719.  Click here to watch the video.
The robbery was reported on May 17 2017 and the video was just released to the media this week.