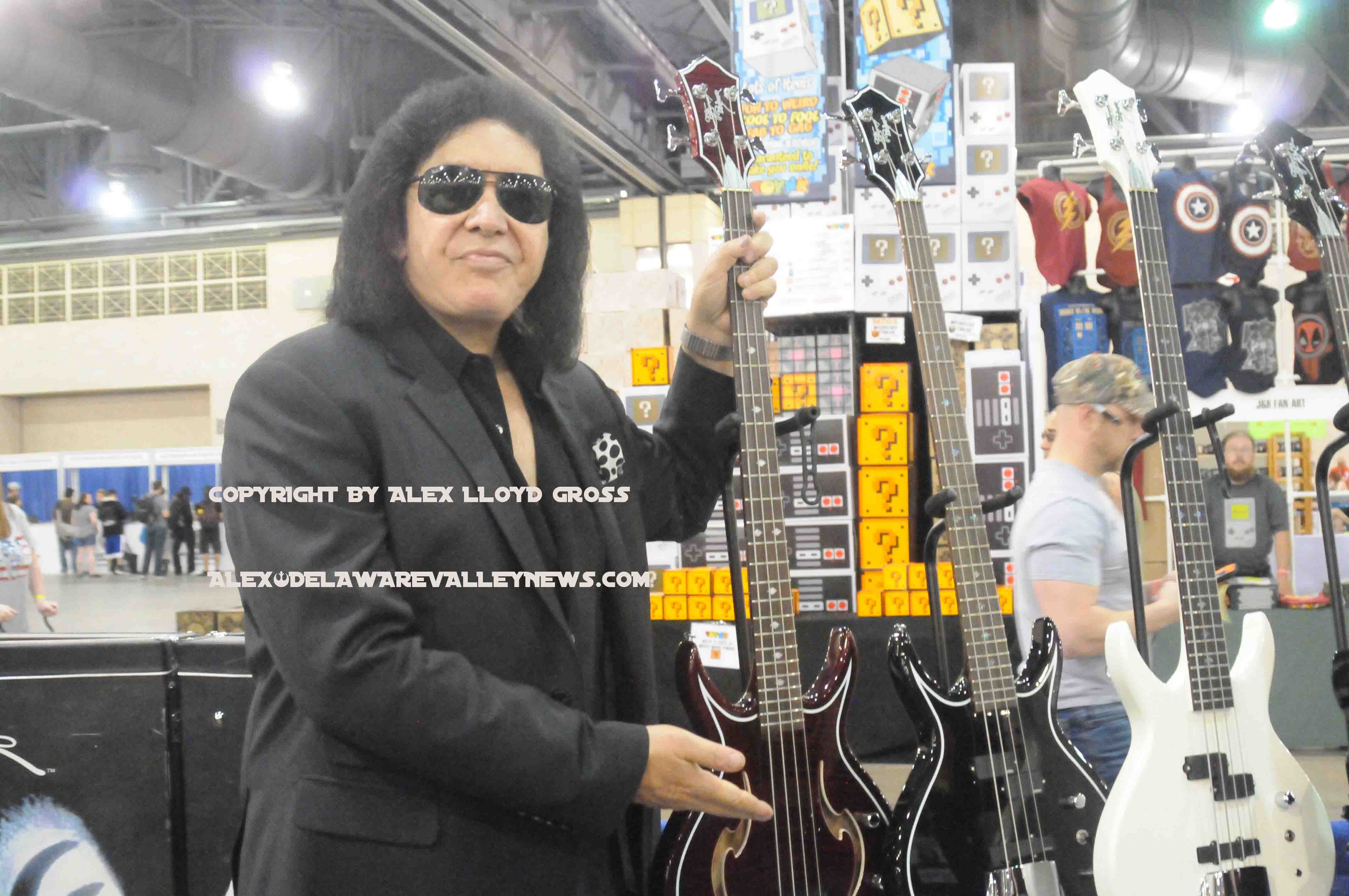 Gene Simmons headlines at Wizard World
---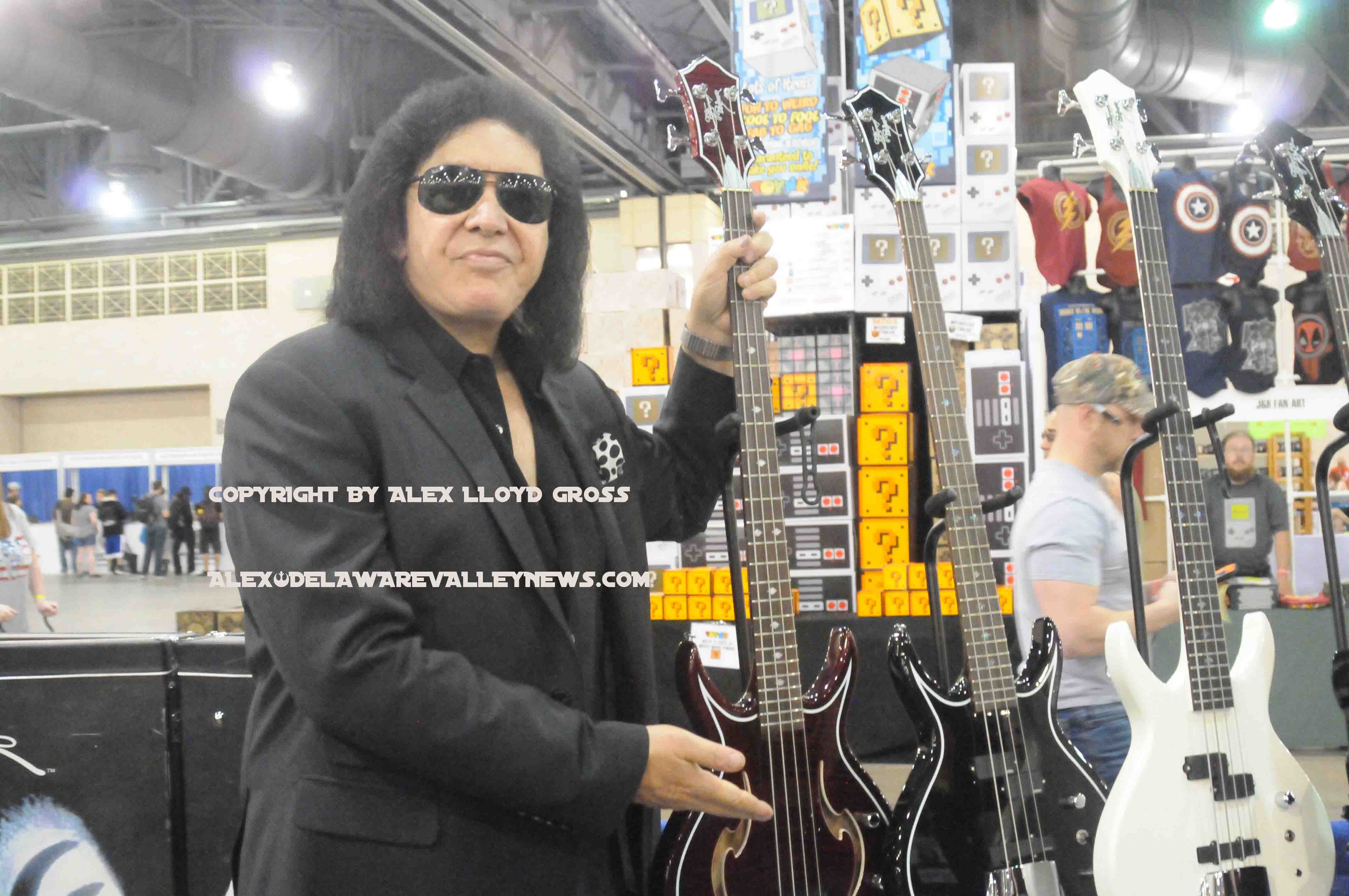 By Alex Lloyd Gross
Rock legend Gene Simmons is in Philadelphia today, June 3 2017 and you can meet him. At Wizard World,  which is at the Pennsylvania Convention Center.  Simmons co-founded the band KISS and it's been one loud party ever since.  Many fans waiting for Gene were nervous, how would he treat them.  The last thing anyone wants is to meet their hero or someone they admire and have that person be a dick. No worries. Gene was super polite, taking the time to speak with each fan for a few minutes and posing for photos. He made people feel valued and important.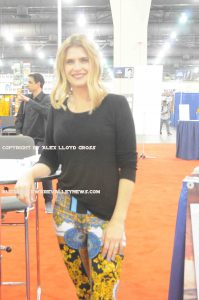 This years convention is more open than last year. People seem to like it. There is a casino type feel for the celeb area. It is more out in the open.Last year's was way more restrictive in fans movements. Gene Simmons would walk to his booth, and greet a few fans along the way. A class act. later in the night, he would headline a show that had to be witnessed to be believed.  No special effects, just guitars and drums.  This was a show KISS fans were waiting for. They were hoping not to hear the same songs they hear on tour.  Simmons delivered. "Charisma", "I Love It Loud" featuring members of the audience he pulled onto the stage. "Got Love For Sale".  That song is never played live. It was last night.
There is so much material Gene could have done but only  a small amount of time to play it in. That is why he needs to come back. When he brought up fans to sing, he had no idea what would happen when 15 year old Andrew Ciardella took the stage and played "Parasite" . As he drifted back in the stage, band members would push him to the center stage. He brought the house down when he was done.  The Simmons show was entertaining and fun.  If Wizard World were smart, they would ask him back . Cream Circus  and Mach 22 opened. Mach 22 won the contest to see what local band would open the show. Fans that got there early, were able to find out for themselves why they won.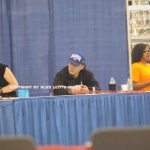 Back at Wizard World, Kristy Swanson was busy meeting fans. She will host a Buffy movie screening later today and follow that up with a Q&A. She is beautiful inside and out, taking time for fans, regardless if you bought anything or not at her table. She is fresh off from filming a video with Rascall Flats. Ralph Macchio was scheduled to be here all day but has to leave due to filming.   He will be at a Karate Kid reunion in Monroe NJ next month.
The only draw back to the line up was John Cusack. His handlers would shoe away anyone with a camera, that wanted a quick snapshot. Of course, if you paid for a selfie, he was nice. There was literally no line at his booth for long stretches of time. His handlers made sure of that, by pissing off people that were  going to stop for an autograph.  He did not care as he was getting a paid guarantee to show up. Wizard World would be smart to NOT have him back.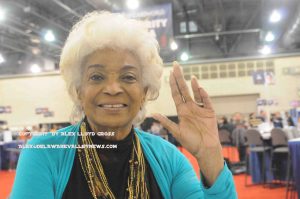 Fans of Star Trek would be pleased to know Nichelle Nichols is there. She is really cool to chat with. Chuck Norris told Wizard World he was going to be in town today and Wizard World said "okay, we will have the convention".  Dokken fans can meet Don Dokken . Later tonight, he will be at the Under Ground Arts   for a screening and concert.