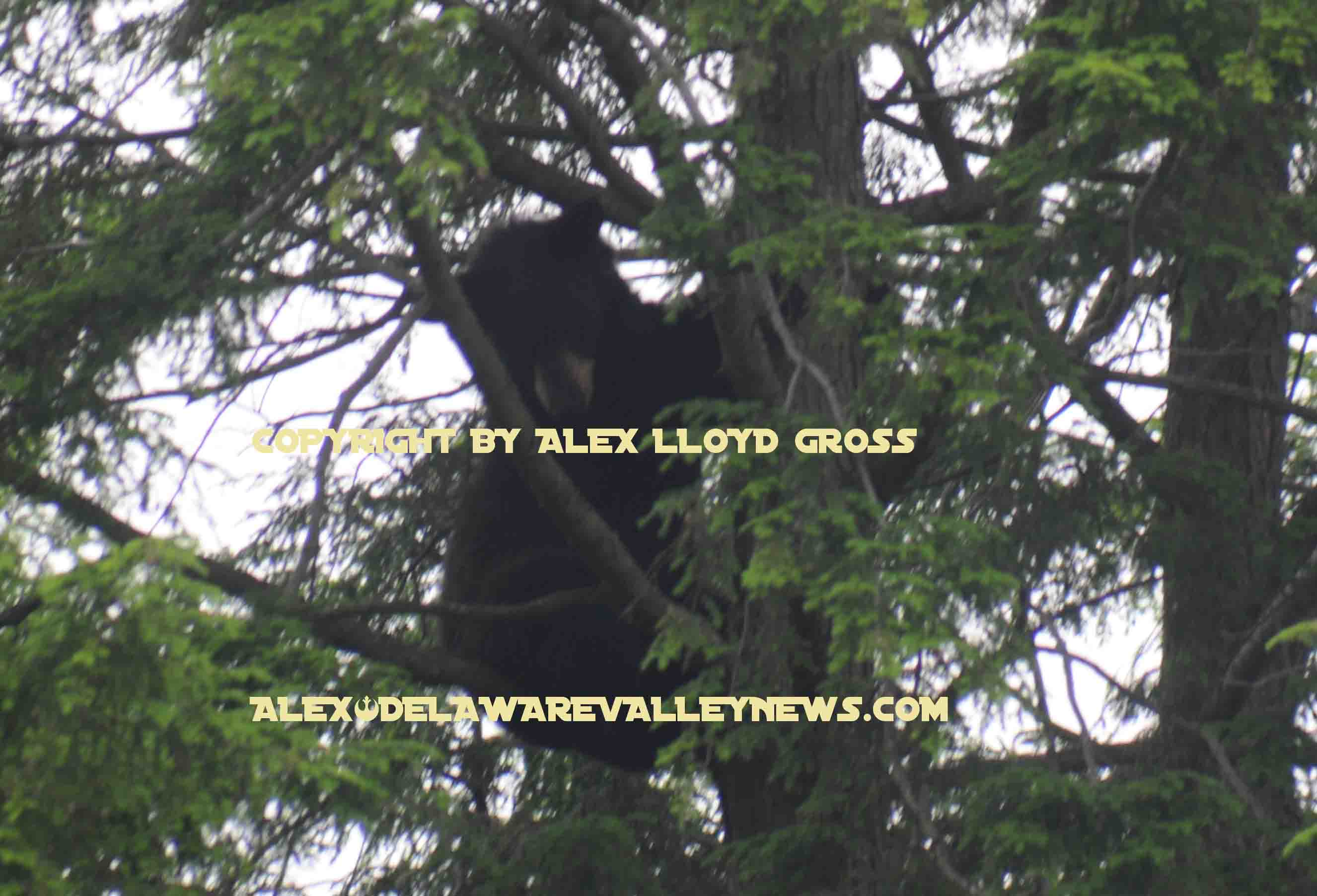 Bear caught in Feasterville , Bucks County
---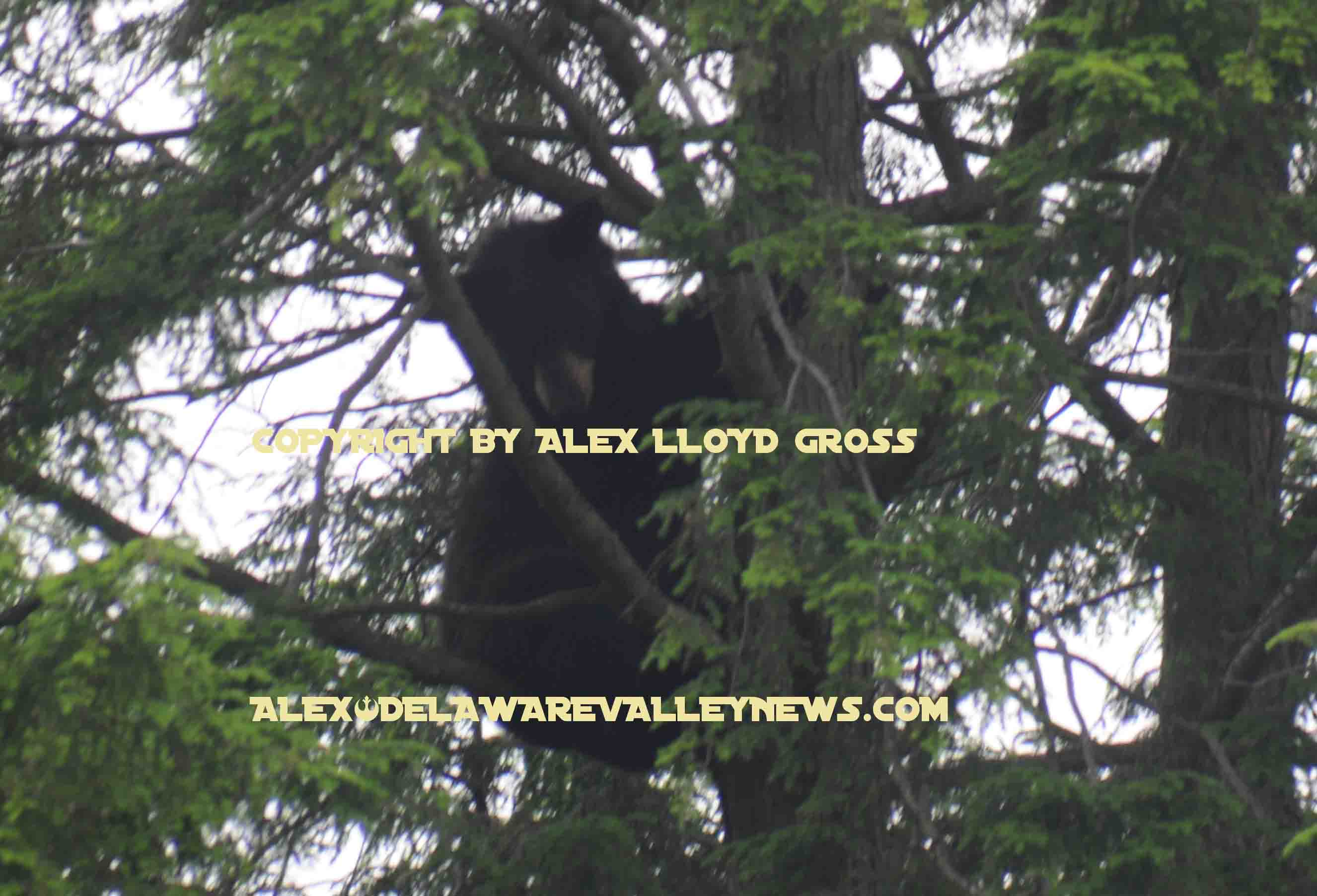 By Alex Lloyd Gross
There have been multiple sightings of bears in the region. One, today June 5 2017 off of County Line Rd in Feasterville, Pa.  Residents observed the bear near a swim club that was closed,  and watched as it scampered into a tree. bears really do not like people, they are scared of them.  As the bear saw people gather, he climbed a tree and began to eat leaves. as the mid morning incident unfolded, about 9:30 AM,  even more people flocked to the area , with cellphones and video cameras, hoping to get a glimpse of the animal.
As the bear ascended the tree, the most people could go was to grab a snapshot of a dark clump, in the tree. They could tell people it was a bear.  You needed a long lens to get any kind of a decent image.  Cops kept people back a little bit.  According to Game Warden Jerry Czek "The people are helping, I don't wangt him to come down,  he will run. The bear soon took a nap and  the people were moved  way back.
A tranquilizer dart was fired at the bear and he became woozy. He then came down on his own. "He will be processed ( photographed and tagged) and then released near Dauphin County", Czek said.   He said the bear might have wandered from his family. It appeared to be not fully grown.
THIS ARTICLE AND CONTENT IS COPYRIGHT BY ALEX LLOYD GROSS. FOR REPRINTS OR LICENSING REQUESTS CONTACT AL**@DE****************.COM