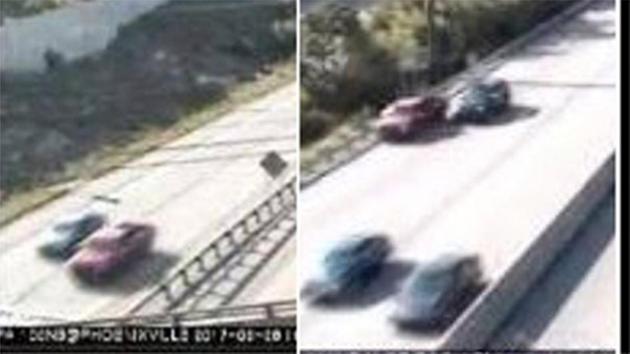 Clues mount up in road rage murder in Chester
---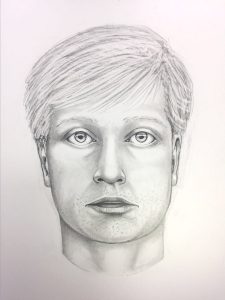 By Alex Lloyd Gross
UPDATED SUNDAY JULY 2 2017  Police have recovered a pick up truck they believe is the one pictured.  They are questioning the owner. No charges as of yet.
Police in Chester  County are working around the clock to find the male responsible for the murder of Bianca Nicol Roberson which stemmed from a road rage altercation on Route 100 in West Goshen Twp.  Roberson and the driver of an older, beat up red pick up truck were  jostling for position on the highway, when the male pulled a gun and shot her in the head. her vehicle then went off the road, flipped over and crashed. She was killed instantly.
The gunman fled  from the scene and was last seen on Paoli Pike.  The incident was caught on  Penn Dot cameras and cops are getting new clues every day. A witness who was next to the driver of the truck  gave police a description of him. They have a sketch.  As they connect the dots, they need your help.  A white male 20 to 40 years old with blonde hair parted to the side.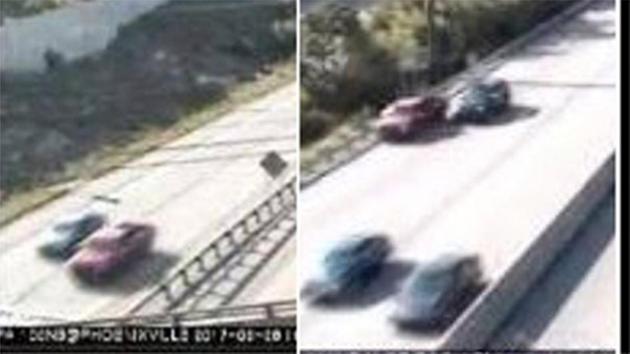 Do you know anyone that drives an older red pick up truck? Did the male change is appearance recently, by cutting his hair, or restyling it?  Is there a red pick up that is a fixture in your neighborhood but has not been seen lately? The operator may live in a different area or even a different state, from where this incident happened. That is why it is important for cops to hear from people that may have a bit of information, no matter how small.
Roberson, had just graduated high school and was ready for college when her life was cut short. Cops and her family want the driver to turn himself in,  saying that the longer he waits, the worse it will be for him.  What was an accident investigation has turned into a murder investigation.  The driver was alone in the pick up truck.
It is important to know that the driver may not be the owner, the truck could have been borrowed. This story will be updated with more information as it becomes available.